Hi everybody! My name is Kimberly and I am part of the international staff team at Tulip Real Estate.
Born and raised in Canada my entire life, I am here to tell you guys a little bit about myself and my home country, Canada. Canadians are famous for our brutally cold winters, maple syrup, and Tim Hortons!
What is Tim Hortons, you ask? Well, it's a chain, famous for donuts, specifically timbits, which are round circular doughnuts.
And what makes Tim Hortons so great? Their coffee and doughnuts are known to be affordable and delicious. Tim Horton`s specifically known for their small circular shaped doughnuts nicknamed the `Timbit`.
A soft and delicate delight in the mouth, just absolutely delicious, I highly recommend everyone to try it if ever visiting Canada!
We`re famous for our cold brutal winters, as it can get below zero degrees even in the middle of spring in March. Though, Canadians aren`t too bother with it honestly. The snow never bothered us anyways.
Did you guys know that Canada is the world's leading largest exporter and producer of maple syrup? Now you guys do! Maple syrup has long been a stable part of Canadian culture and identity. It is unprocessed sugar that's great for coffee or tea, cooking or baking, or simply used as a sweet top coating. Maple syrup's actually growing in popularity with its robust flavour despite its sweetness and low calorie intake. Quality maple syrup is a great source of pride for Canadians as it's a true connection to nature. Early Canadian settlers were taught by Aboriginal indigenous people in how to harvest sap and boiling it into maple syrup. Thus, making maple syrup itself one of the most significant and historic stable in Canadian culture.
So then, why did I come to Tokyo? For the very same reason you`re reading this post! I think it is a wonderful experience to learn and explore new cultures. The moment I graduated University, was the moment I left my home Canada to go to Japan, and that`s why I came here. I want to learn more about Japan, its tradition, and its culture.
One of my favourite spots to explore is Nakano. The area is busted with entertainment, and the food scene is incredible. It`s a bustling neighborhood to indulge in food coma. Nakano is an area that will not disappoint anyone with its large diversity in entertainment and food. For example, Nakano Broadway is one of my favourite places to shop as the place is famous for its multi-story shopping complex for a variety of stores selling popular cultural goods as well as items necessary for everyday use. The energy and liveliness of Nakano Broadway is a place anyone can easily immerse themselves in.
And one of my favourite dessert spots in Nakano is Enishiya! They serve dango, which is a traditional Japanese dessert, otherwise known as rice dumpling. Japan serves dango in a sweet soy sauce glaze called Mitarashi, and it is surely a unique taste as the sweetness from the sauce and soft and tender texture from the mocha creates an interesting but delicious mouthful all in one.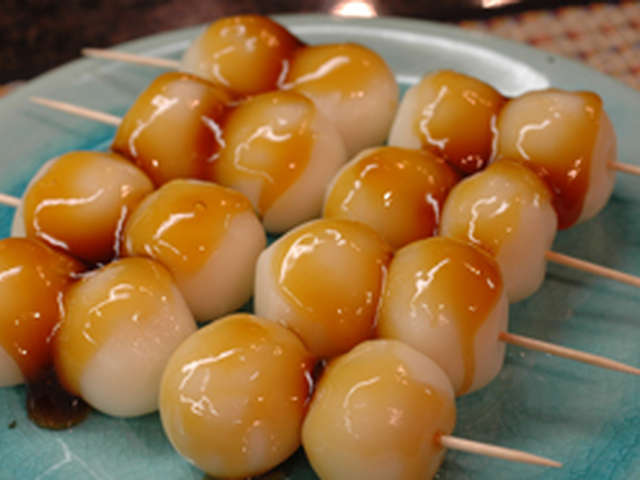 (Photo Credit)
If you enjoyed reading, make sure to take a look at the rest of our posts on our staff blog!
Our website: https://tulip-e.com/
Our Instagram: http://www.instagram.com/tokyotulip
Our Facebook: https://www.facebook.com/tuliprealestate.co.ltd/