What is Share House?
"Share house" is a rental house that is shared by multiple tenants
or shared house itself.
Unlike a dormitory or boarding house where the operator lives with the borrower, the residents live together.
Share house managers support tenants to live safely and comfortably.
A share house has "private spaces" and "common spaces."
Private Space … Private Room or Dormitory
Common Space … Kitchen, living room, shower room, etc.
One of the most significant features of share houses is that tenants create communities. When you come home from a long day of work, your housemates may greet you with smiles.
Such friendliness and coziness attract many women. The existence of family-like communities can be one important reason why increasingly more women choose to live in share houses.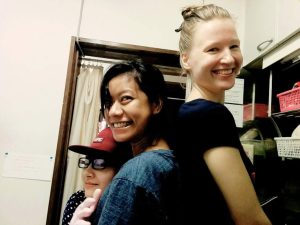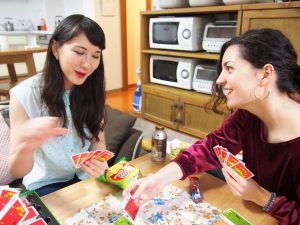 Tenants can transfer from a dormitory to a private room as needed.
In the share house of Tulip Real Estate.
Only women are accepted to live in our share houses. (No men allowed to come in.)
Smokers are not accepted.
Minimum length of tenancy required is one month.
No guarantor required. (Emergency contacts needed) No key money charged.