Akihabara is a district in central Tokyo that is famous for its many electronics shops. In more recent years, Akihabara has gained recognition as the center of Japan's otaku (diehard fan) culture, and many shops and establishments devoted to anime and manga are now dispersed among the electronic stores in the district.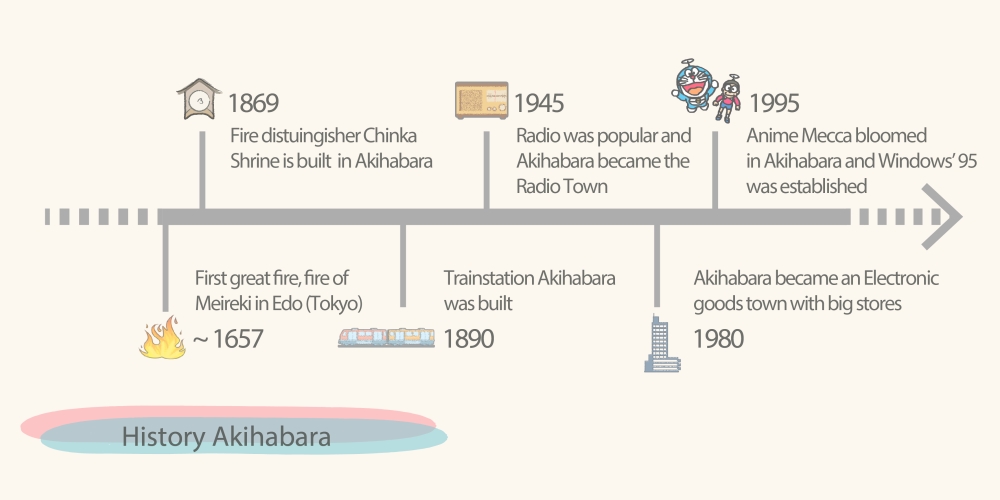 1.) The start (1600 ~ 1890)
In this period, some low class samurai soldiers (daimyo) lived in this area. At that time, the area called Aioi. Somehow this area has been cursed and had many fire incidents. After the big fire in 1869, there was no doubt, it needed a Fire extinguisher shrine in this area to protect from fire.
The shrine was built and it called Chinka shrine. The kami (Shinto God) of this shrine, called Akiba Gongen. From here on, people started to call this area "the field of Fire God", Akiba No Hara, which has finally changed to Akihabara.
秋 = Autumn, the name of the Fire distinguisher God (aki)
葉 = Leaf, the name of the Fire distinguisher God (ha/ba)
原 = Field (hara/bara)
The train station Akinohara was built in 1890, which had big influence on the change of Akihabara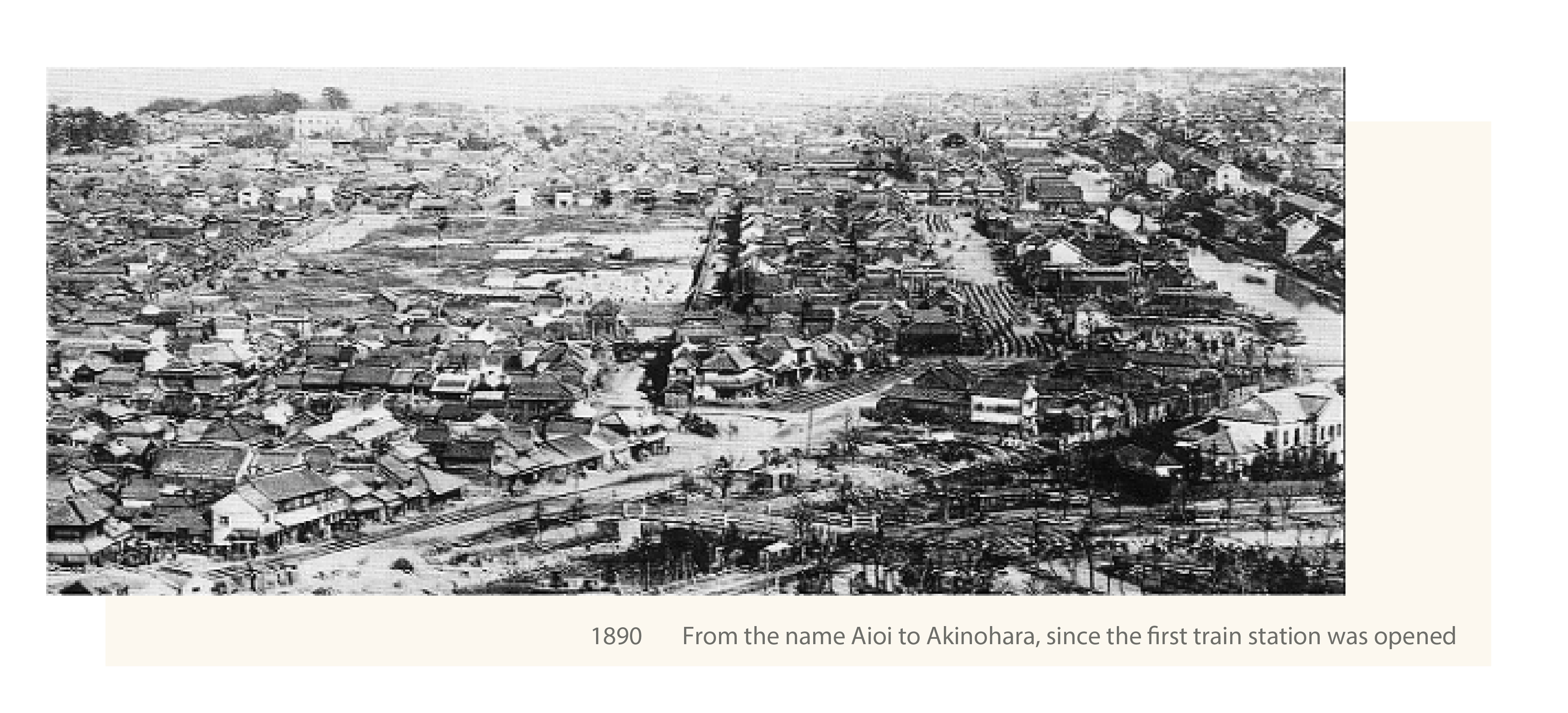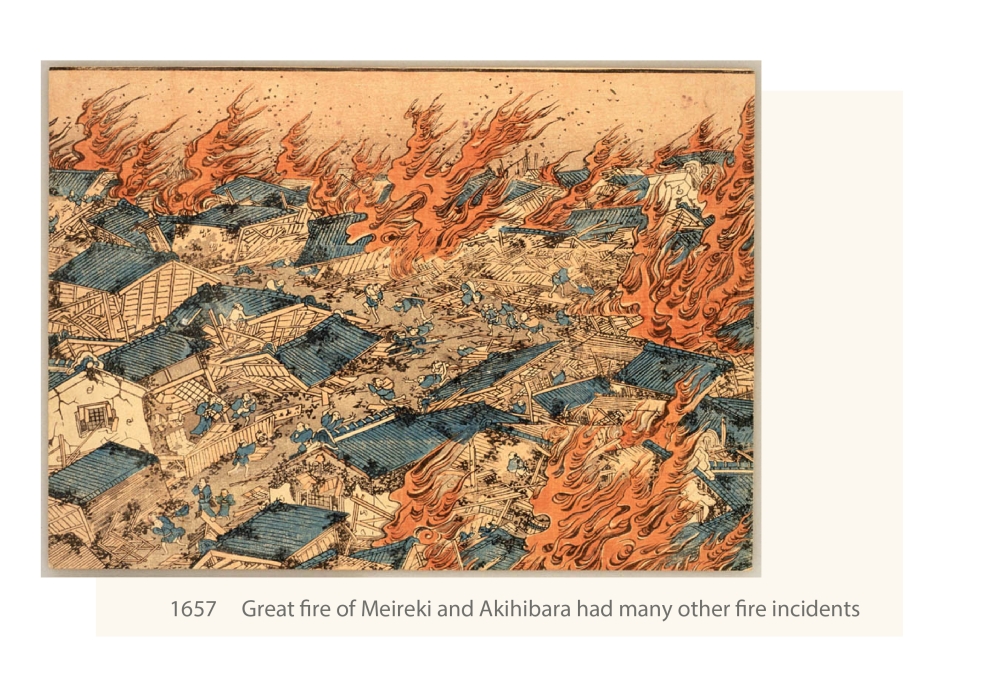 2.) The growth (1900 ~ 1960)
In 1889, the shrine moved to Taito-ku, as Akiha shrine, so does it mean Akihabara is cursed again? In the World Wars Akihabara was in fire again, but after that, no big fire accidents have happened, and let's hope Akihabara without the shrine, doesn't have to deal with fire anymore.
Not far from Akihabara, there is Tokyo Denki University and students came to Akihibara to visit a small shop which sold certain items to assemble radios. This gave the opportunity for other merchants to open more electronic stores.
After the wars, GHQ, General Head Quarters, the American commander of allied occupation changed Japan to a Democratic country. GHQ requested Akihabara as the radio and electrical equipment town, so electronica stores had to move to Akihabara.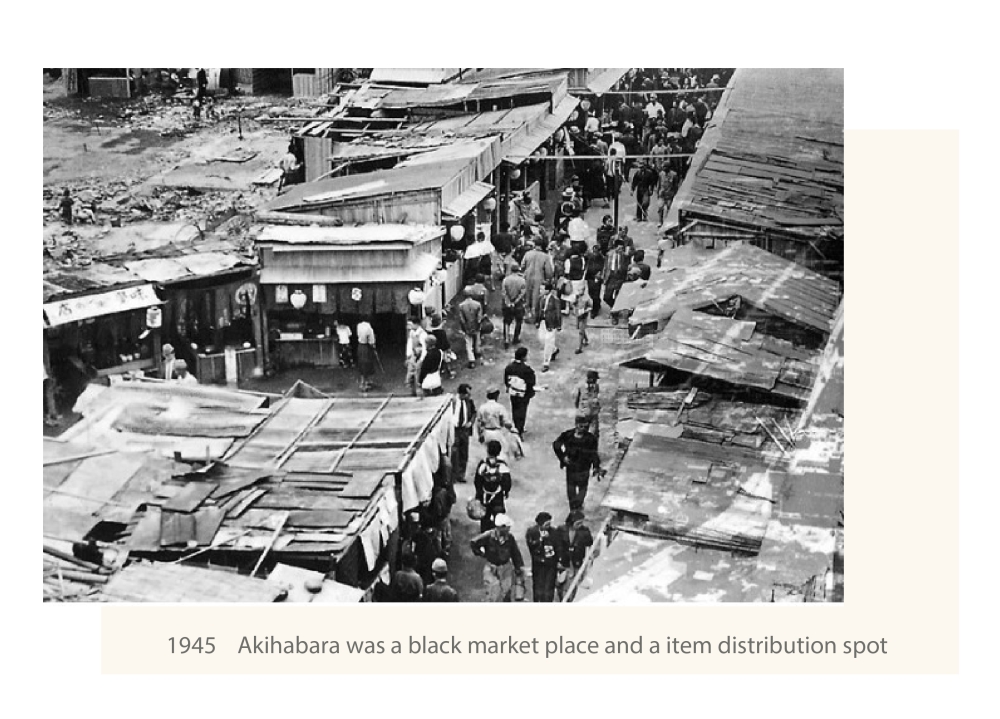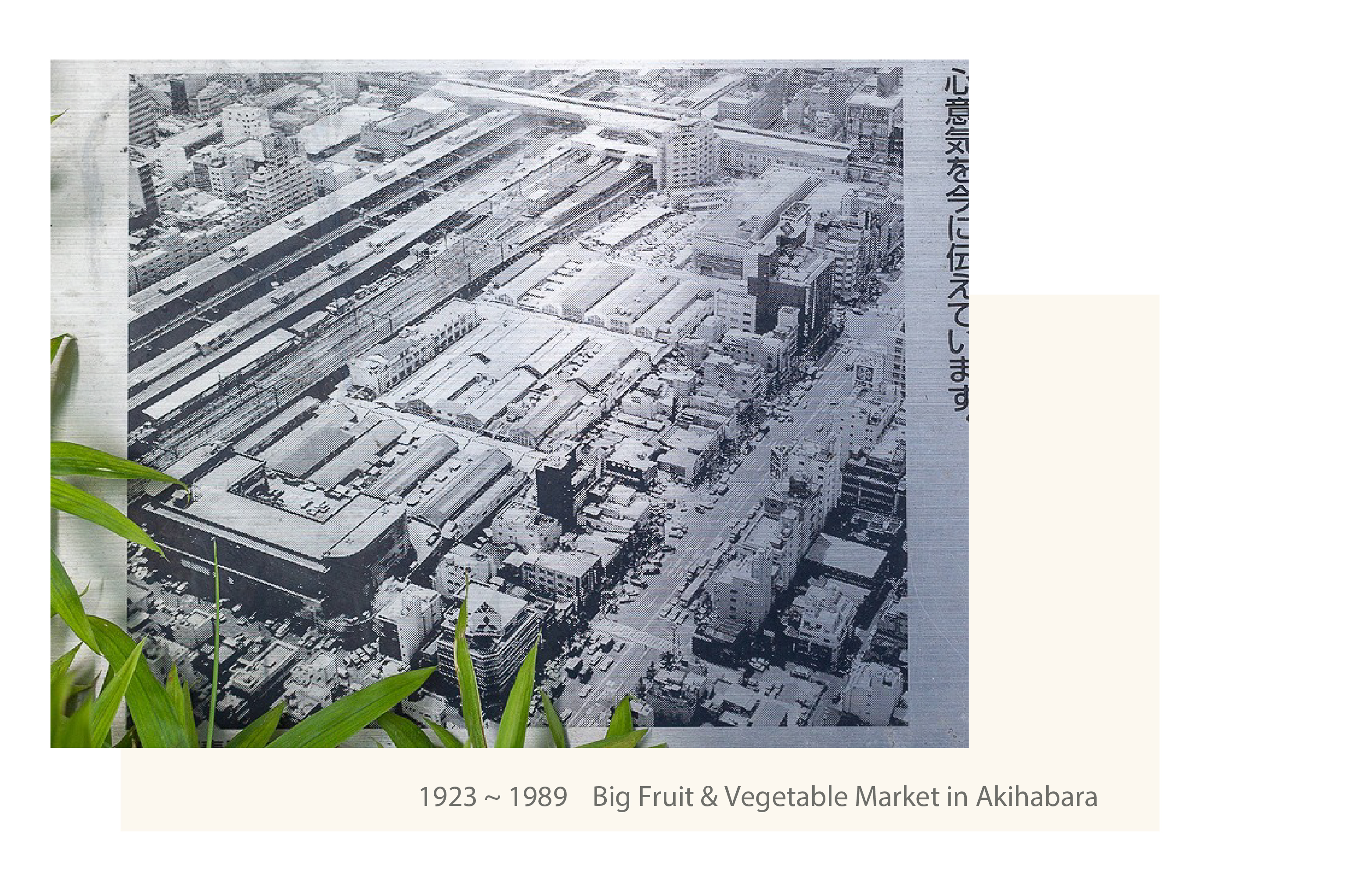 <credit>

<credit>
3.) The change (1990 ~ now)
Officially, when Windows '95 was established, more old parts of Akihabara got demolished to establish big electronic stores. Until the 20th century, Akihabara wasn't the anime mecca at all. It started much later.
Why Akihabara has changed from Electronic town to Anime mecca?  Nowadays, buying electronica online has been a trendy thing, so are a lot of those physical stores needed? Also there is a connection to electronic. The trend from household equipment to computers had influenced、so computer games, Nintendo, PlayStation and more had been hot! Many anime hobbyists had come to Akihabara to buy computer and game relates items, and a new market had started from then for anime lovers from Japan and from other countries.
Unfortunately, because of the pandemic situation from 2020, Akihabara anime market and electronic market have been suffering, so there might be another change in the near future?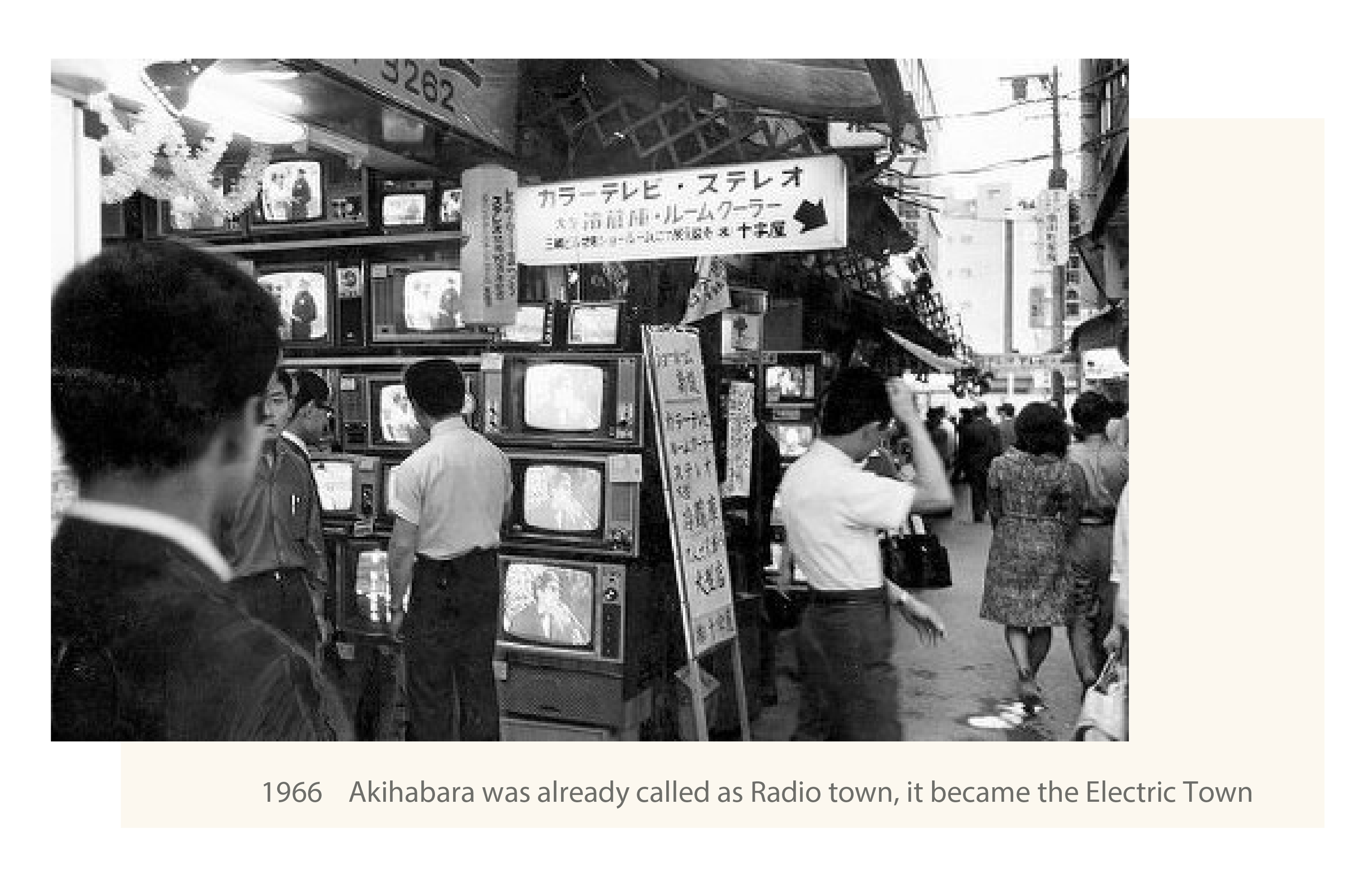 <credit>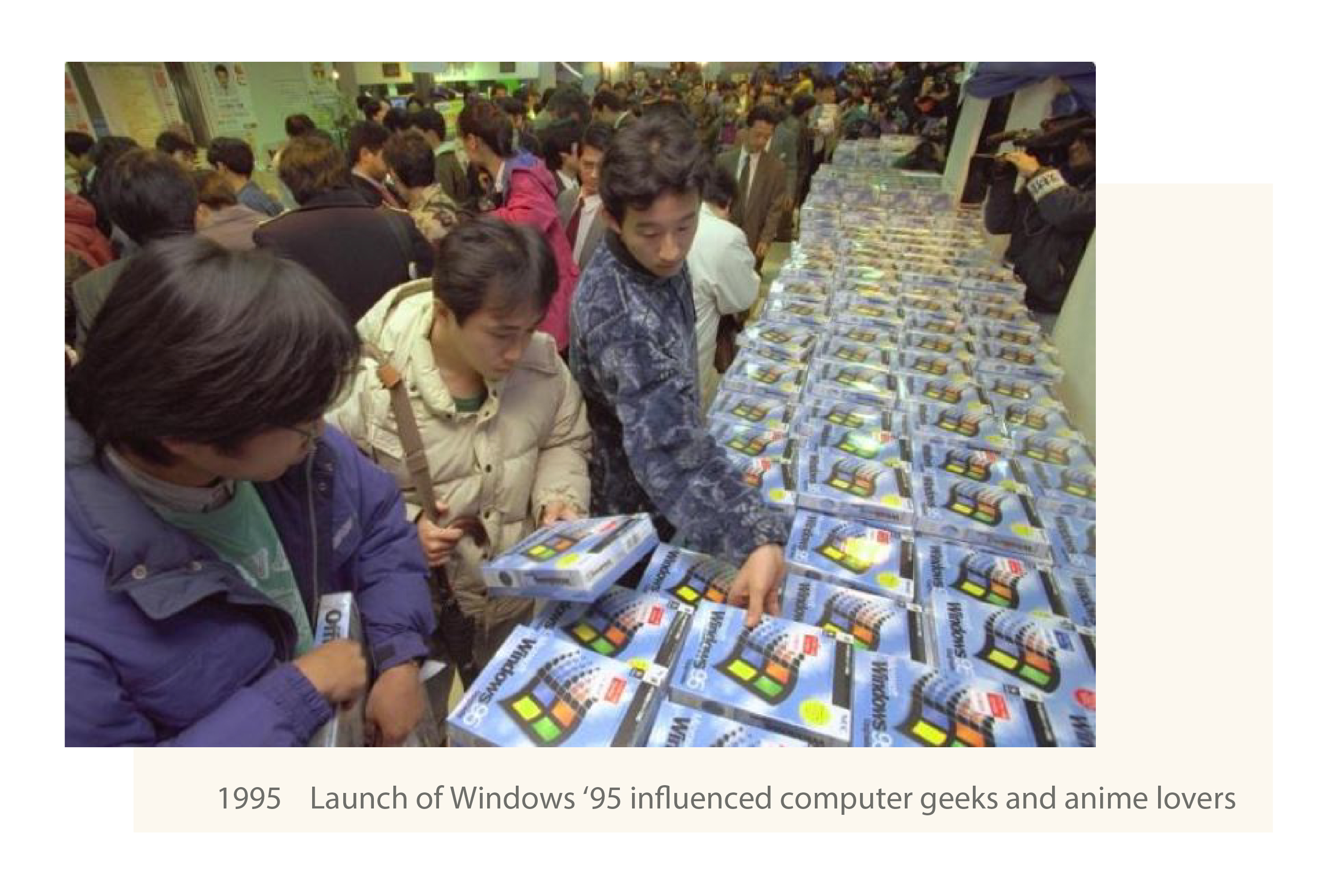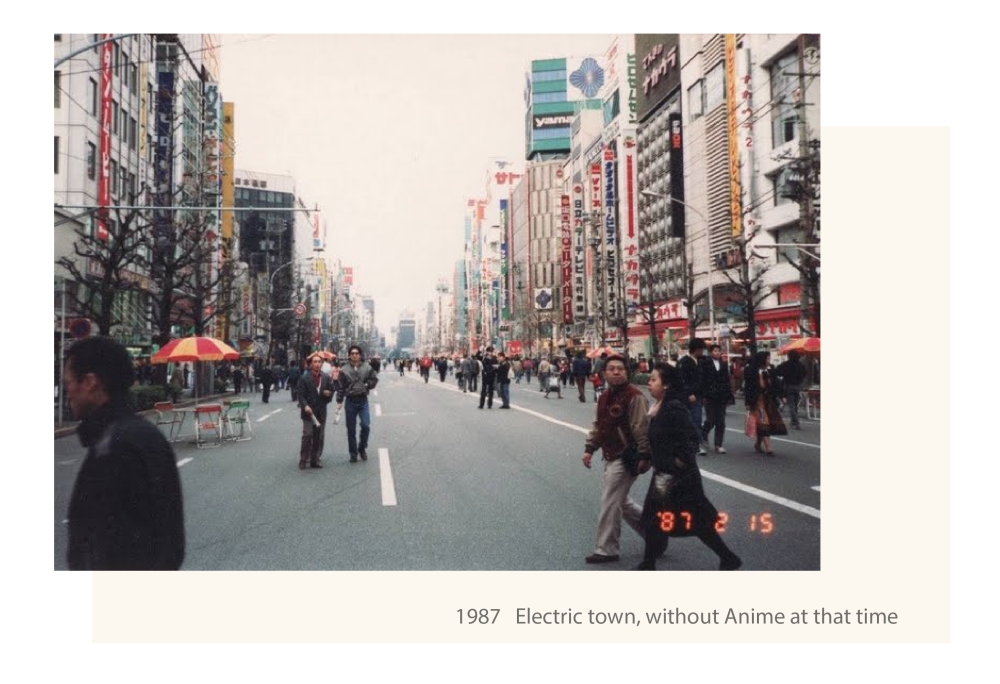 <credit>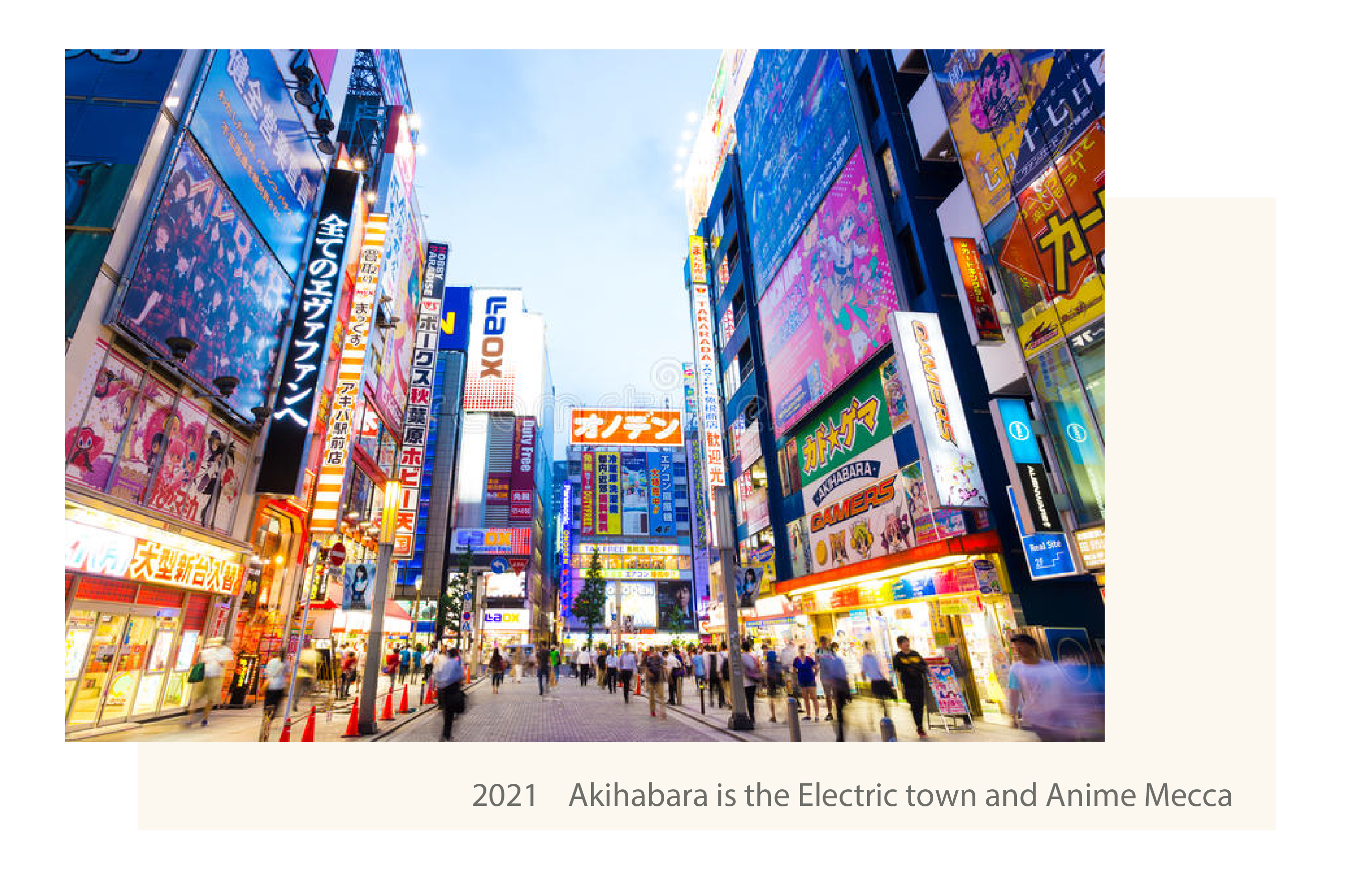 <credit>
To know more about the history in Tokyo, check our other blog about Roppongi:
Back in time in Roppongi
Follow us on social media  🌷
Insta: @tokyotulip
FB: @tuliprealestate.co.ltd