The hustle and bustle of Shibuya and the neon glare of Shinjuku often dominate the story of Tokyo. We at Tulip Real Estate believe that other areas simply do not get the love they deserve.
Running a share house company in central Tokyo has provided many opportunities to explore every corner of this metropolis over the years. That's why I decided to summarize my deep knowledge so that everyone can enjoy the charm of the suburbs of Tokyo! First, let's go up to Nakano's stage!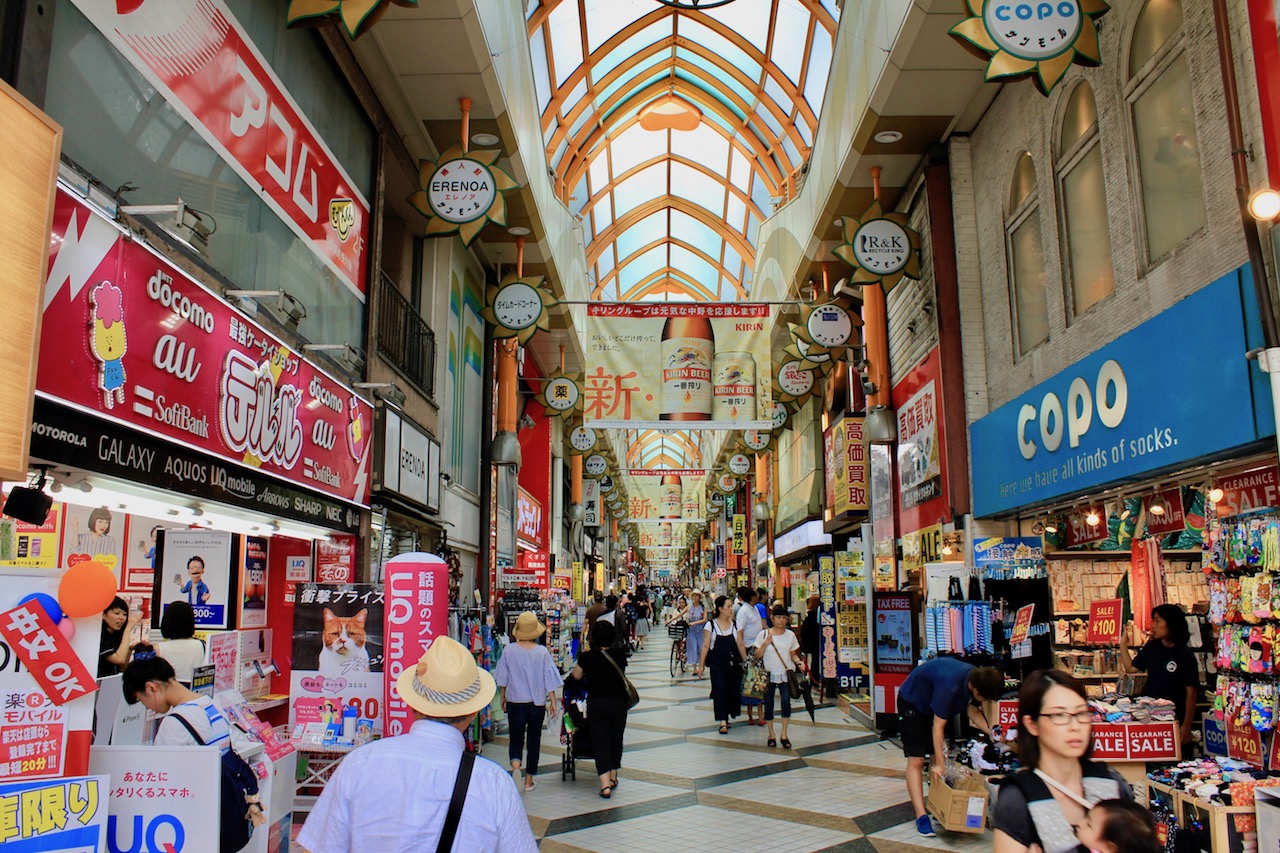 Nakano Sun Mall Plaza
When you arrive at Nakano Station and exit the north exit, you will notice that Nakano Sun Mall Plaza is waiting directly opposite the ticket gate. This covered shopping street is a little bit of everything, including many famous chain restaurants and shops. Convenient but a little ordinary, the real treasure is at the end of this yellow brick road.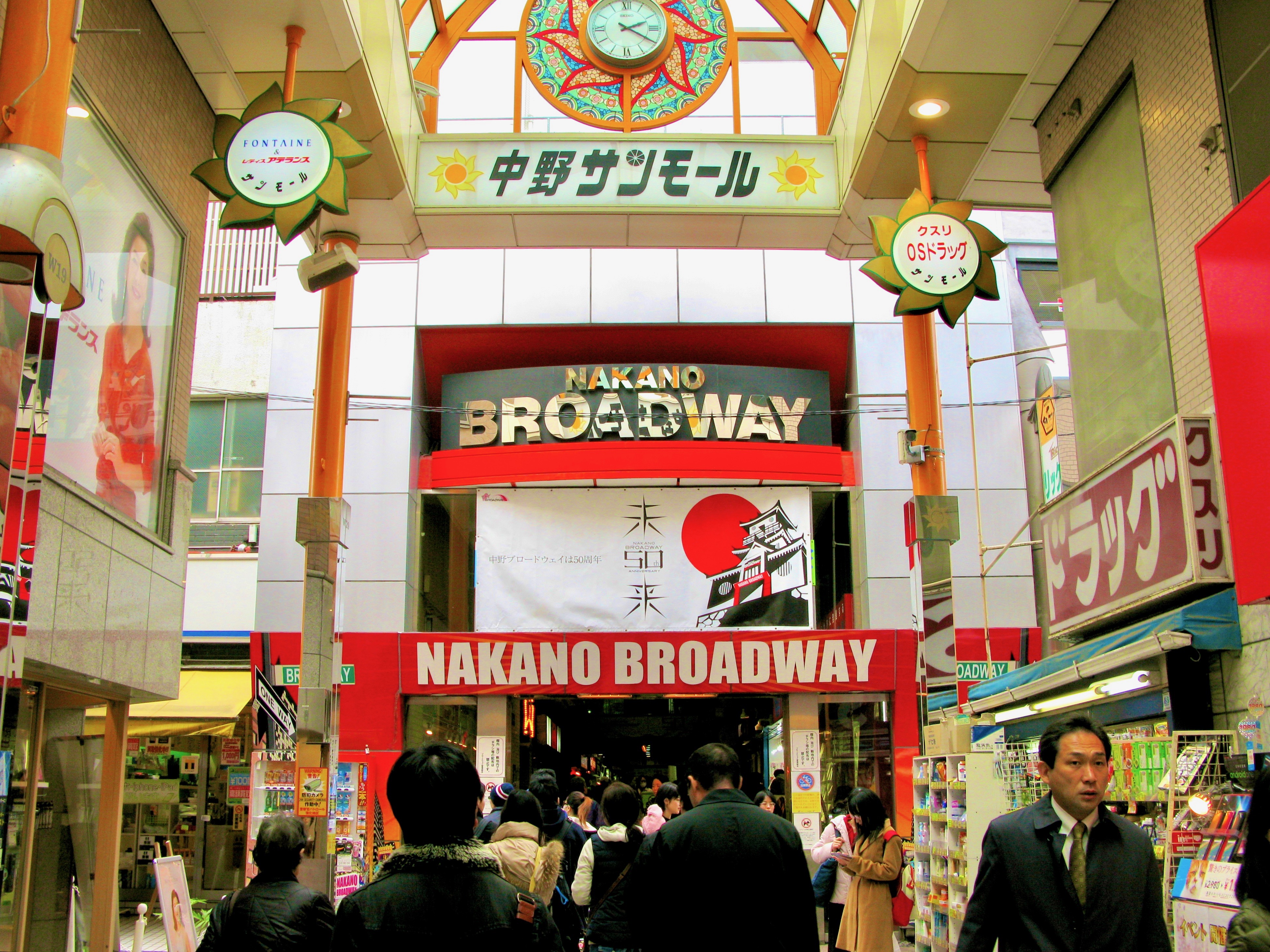 Nakano Broadway
Akihabara has always been a mecca for converts to otakuism, but if you're really serious about it, it means you're really serious about picking up those goodies during your stay in Japan, but Nakano Broadway is where you do it. Akihabara is crowded and has a lot of tourists, so if you find a collection you are interested in, it may actually be a fake.
Nakano Broadway's shop owners generally know what's what. Which brings us to the most prolific pop culture goods shop housed there.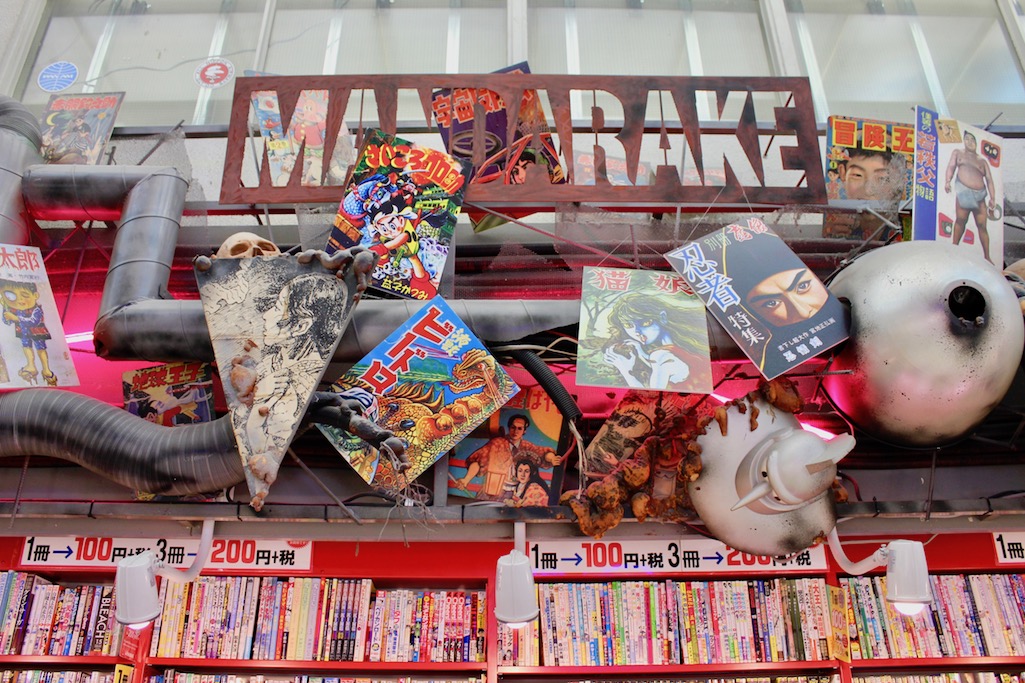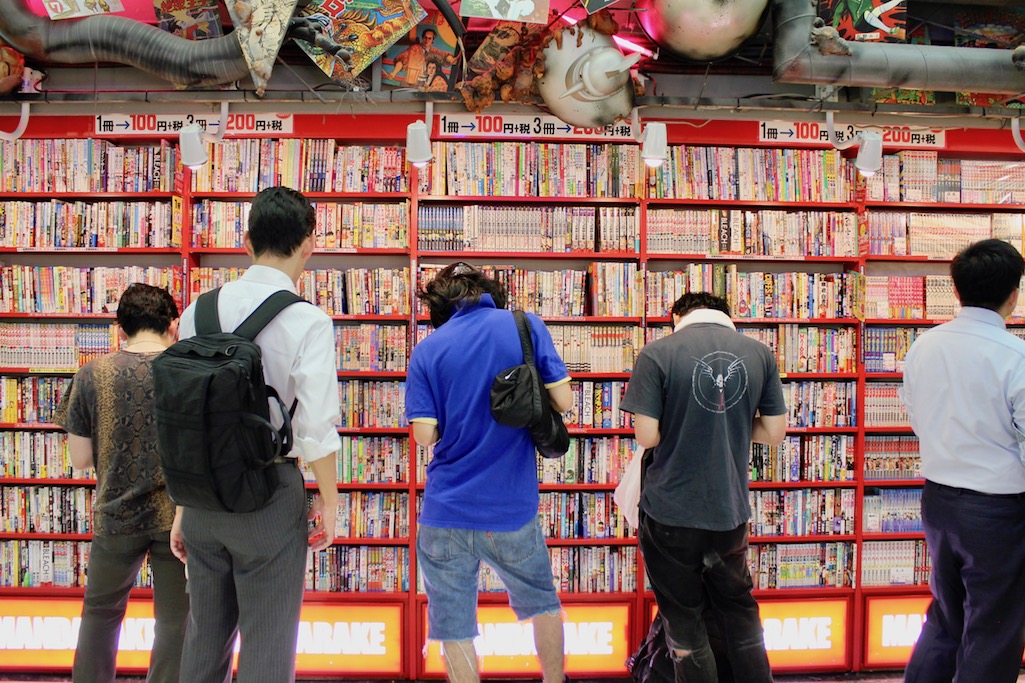 Mandarake Honten (Original Shop) – Nakano Broadway (3F)
The Mandarake shops are arguably the most famous shops in Nakano Broadway, each housing more eccentric goods than the last. With English speaking staff and tax-free shopping, the only thing standing in the way of quenching your nerd thirst is the possibility of getting lost in the labyrinth of 27 stores.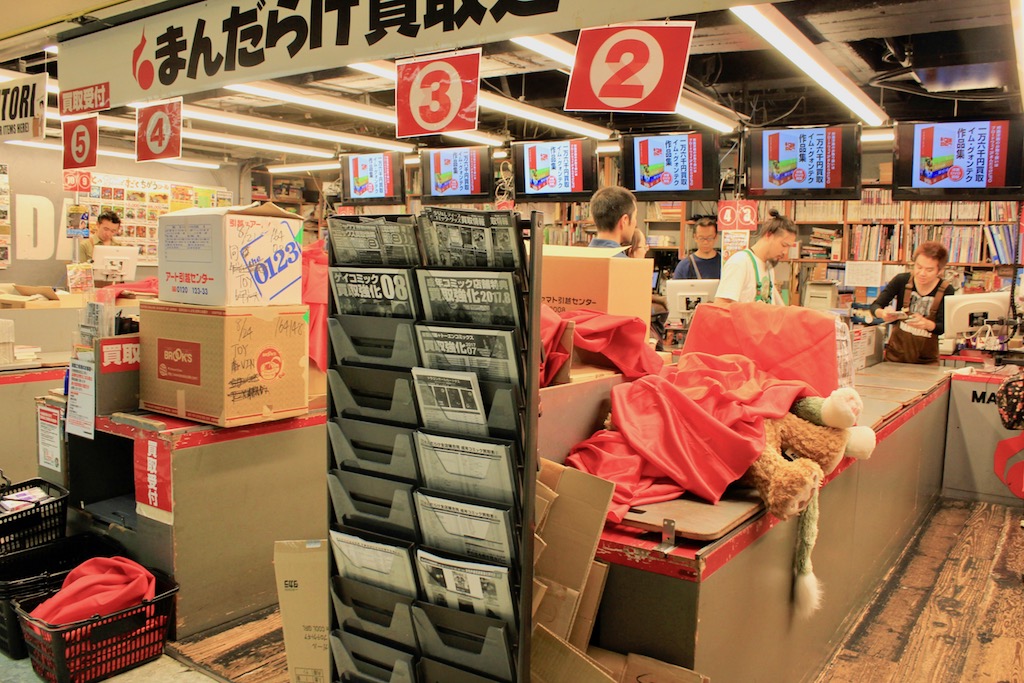 If you think you've got something valuable you don't need anymore, you can even sell your goods to Mandarake!
The word 'otaku' is often translated into English as geek or nerd and refers to someone who is specifically interested in Japanese comics, animations and video games. However, in Japanese culture an otaku can be interested in anything, as long as they have a borderline unhealthy obsession with it. This explains the sheer range of goods on offer in Mandarake. Make sure to give yourself plenty of time to not only explore Mandarake, but also the various niche shops selling a wide range of retro T-shirts, fun souvenirs, vintage collectibles…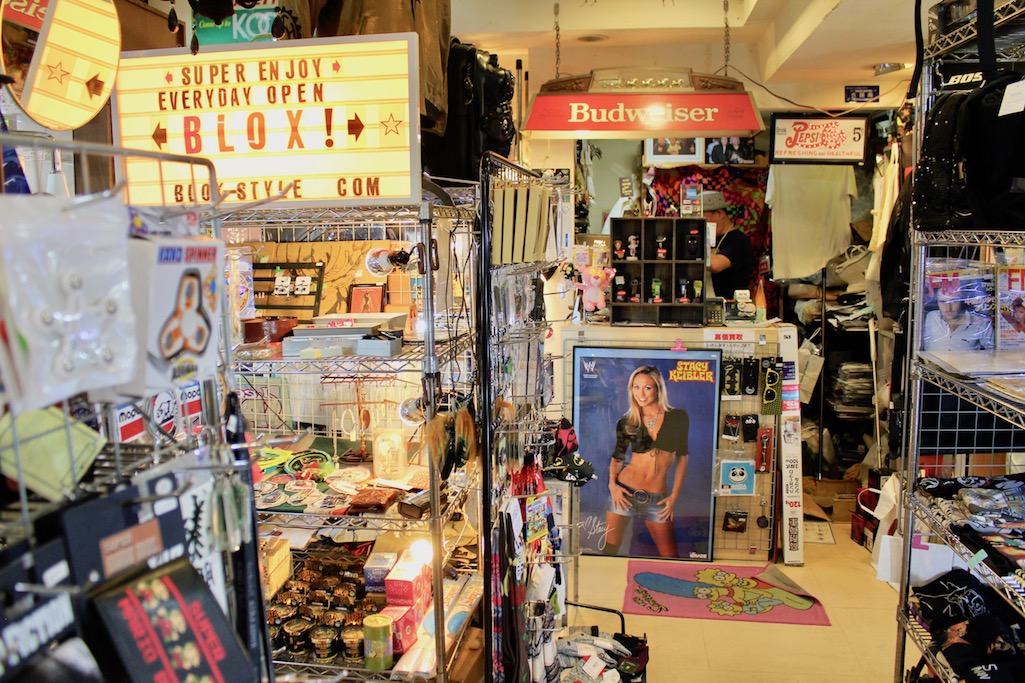 Blox 
posters…bomber jackets…miscellaneous goods.. the options are endless and it'll feel a lot like getting lost in a maze of Japanese collectibles and classic American vintage.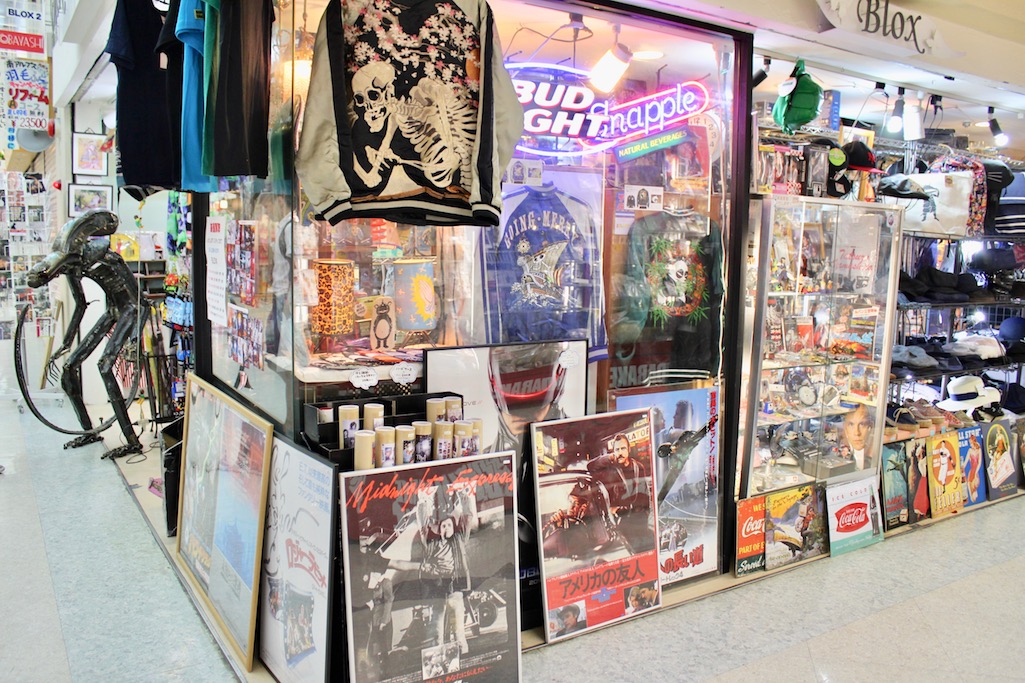 Blox 
Find Japanese monster figurines, Godzilla norens, goods from your favorite nostalgic TV shows…and a section entirely dedicated to Michael Jackson because, why not? Shamone!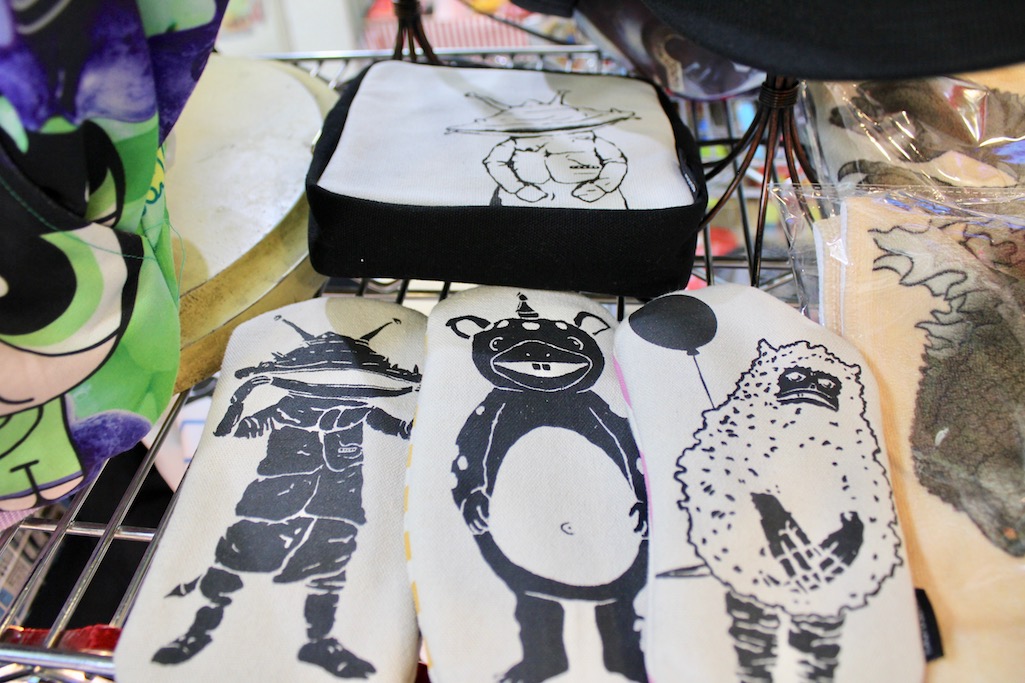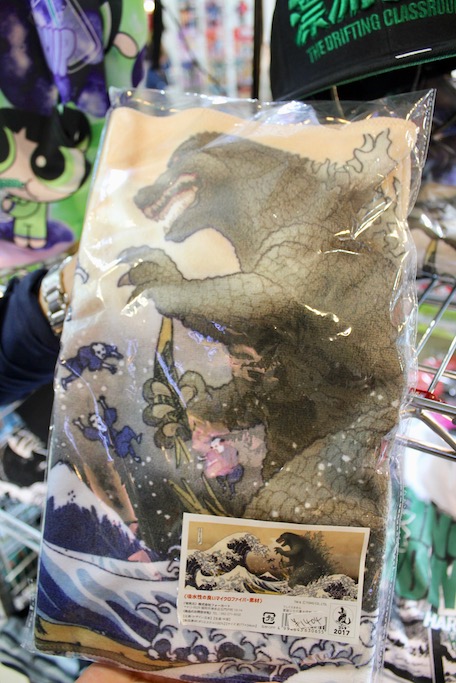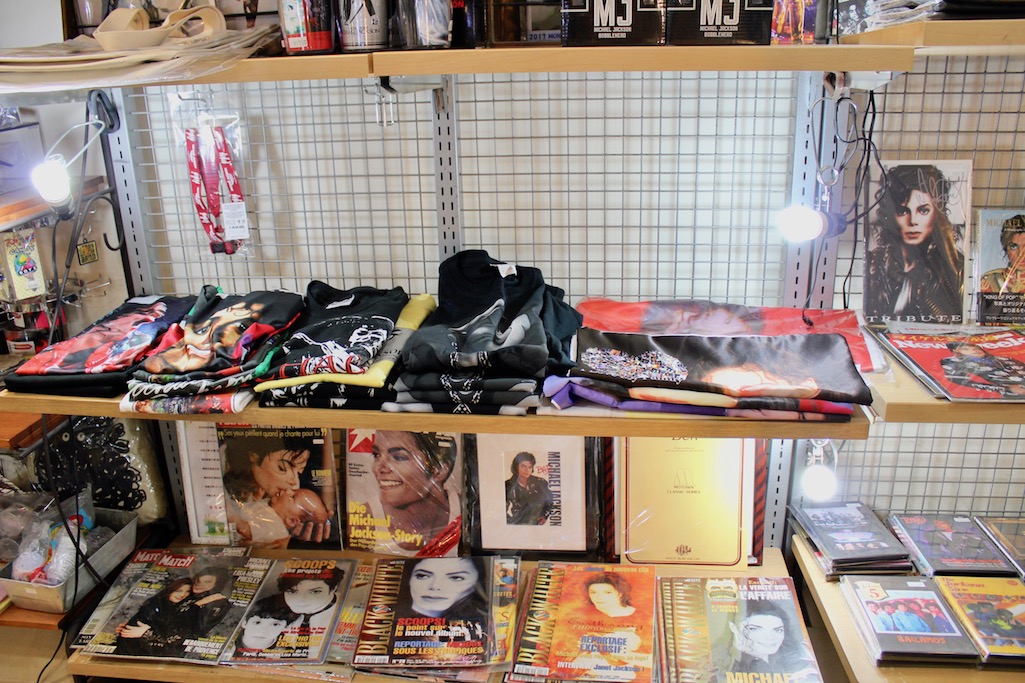 Blox
Some shops in Nakano Broadway are literally packed floor to ceiling with goodies, like this toy shop. Find the Ghibli character stuffed animal, Tomica train set, and Licca doll you've been looking for without the stress and price of an Ebay bidding battle!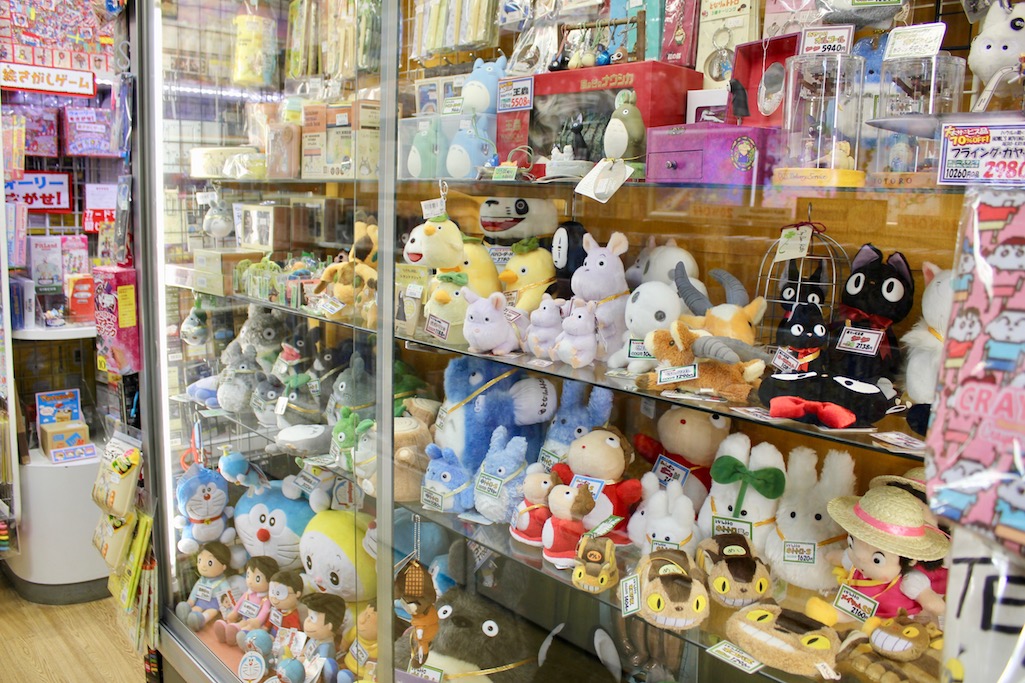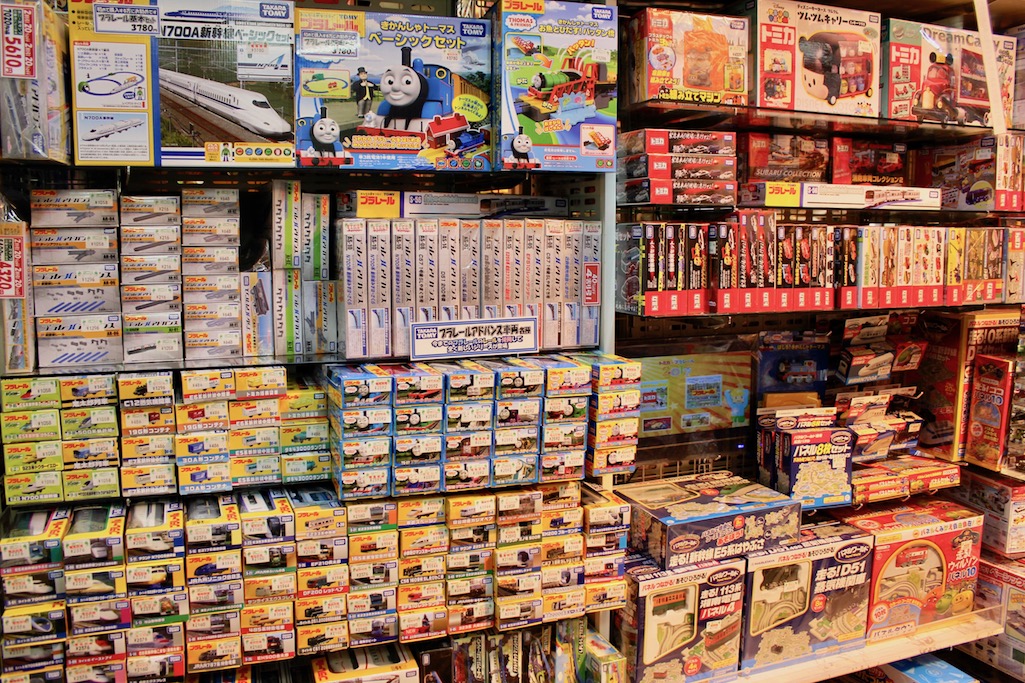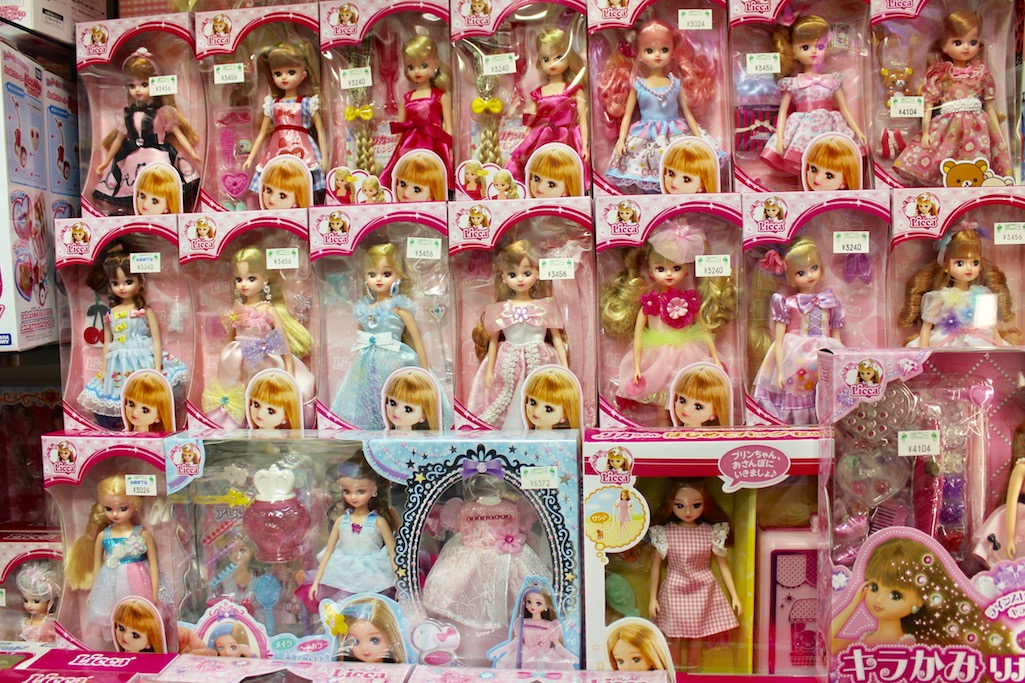 Nakano Broadway caters for a whole host of obscure obsessions, from New Wave records to old Japanese Enka.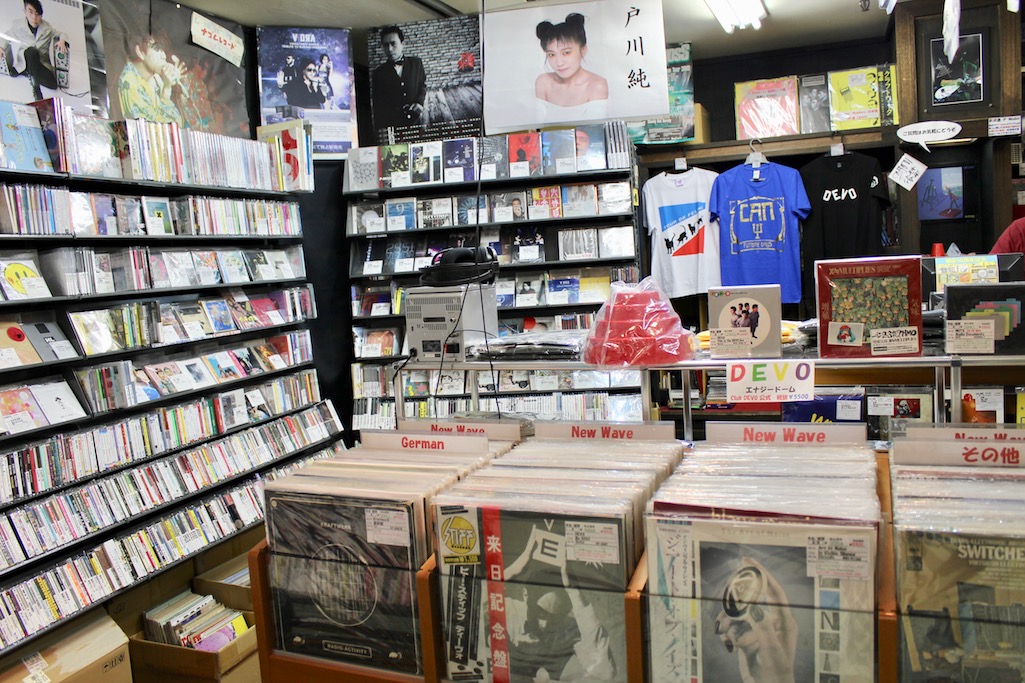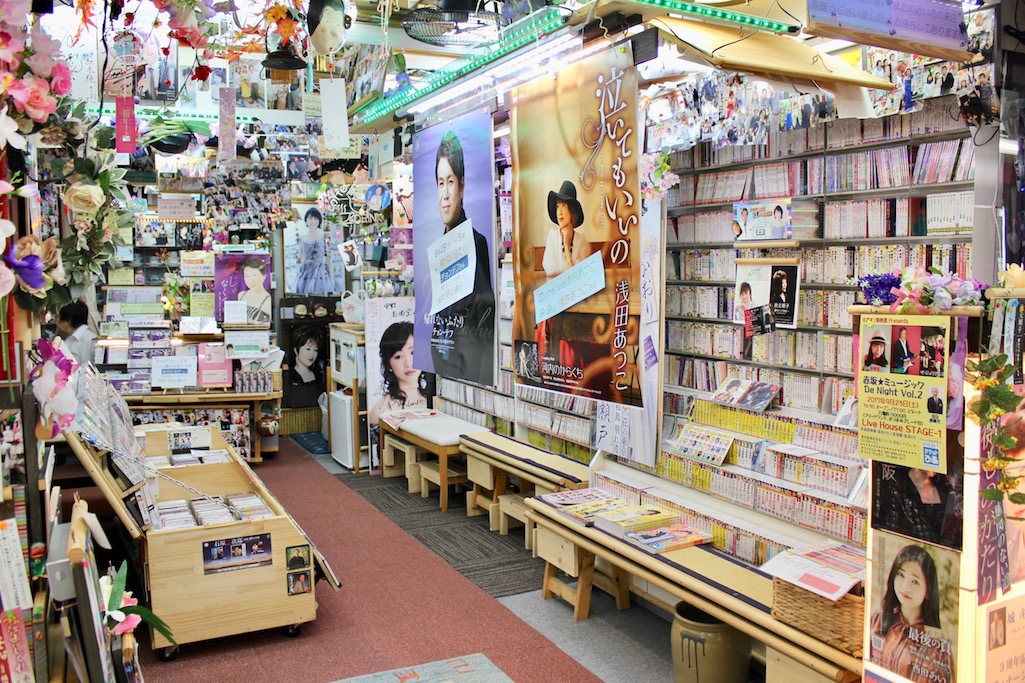 Also find pop-up shops and niche gallery displays that are only up for a limited amount of time, like this monster shop featuring evil space poops. Yeah, Japan is awesome.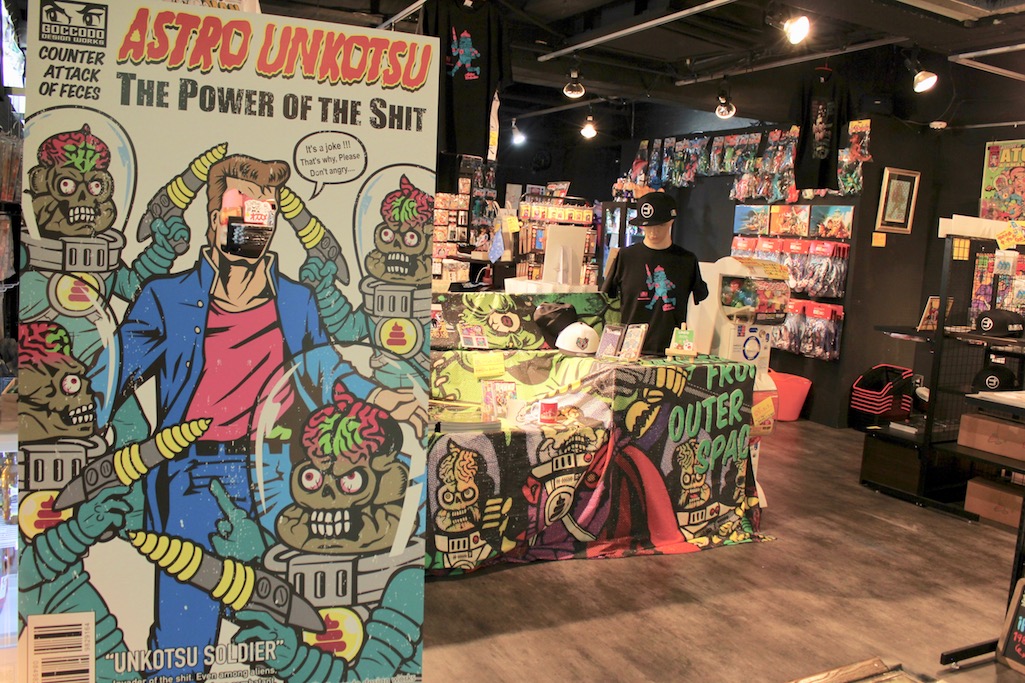 Channel that high school angst with this goth lolita shop that makes Hot Topic look like a total poser!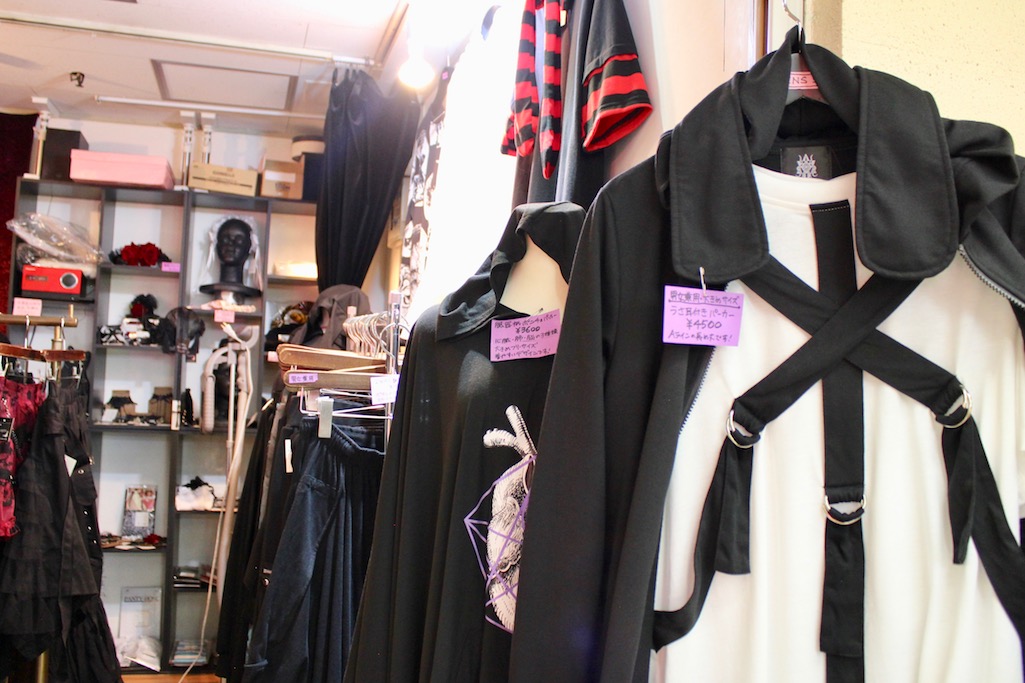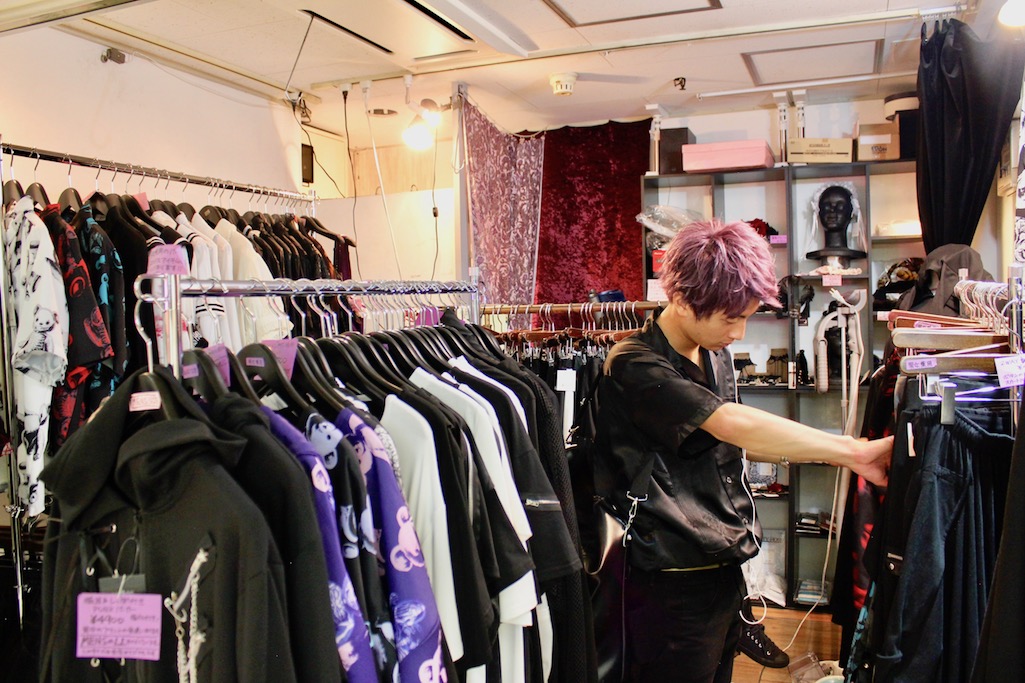 Modern art fans will instantly recognize Takashi Murakami's distinctive style in Bar Zingaro. This café-bar (and his other gallery spaces within Nakano Broadway) is the perfect place to muse over new, exciting artworks with some form of refreshment. People who hate modern art but have been dragged there by a friend or partner will be glad to know they serve alcohol.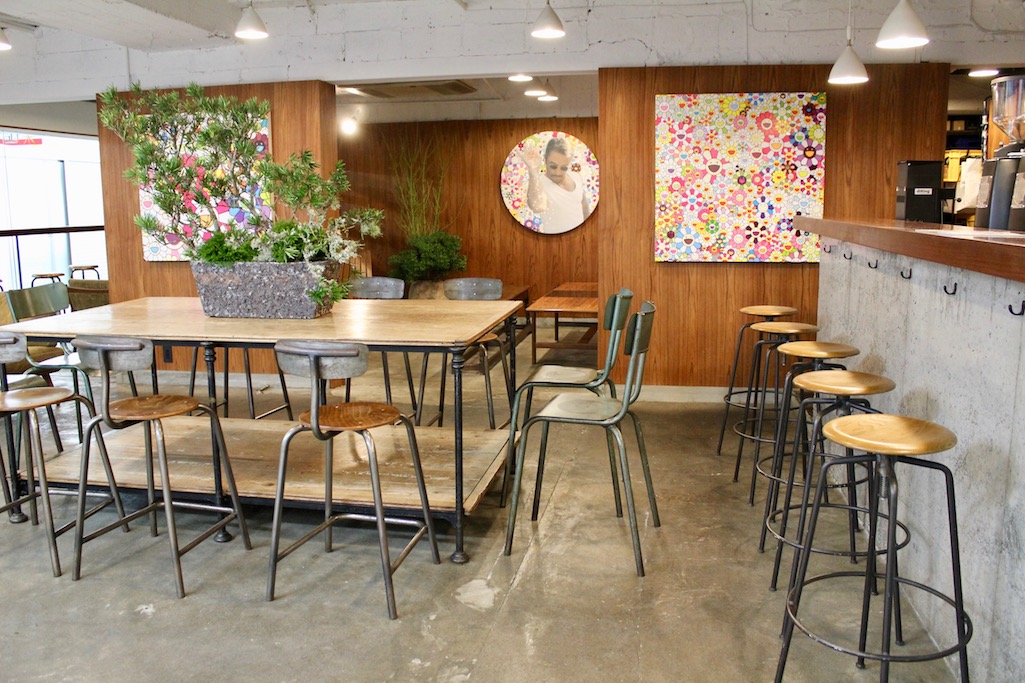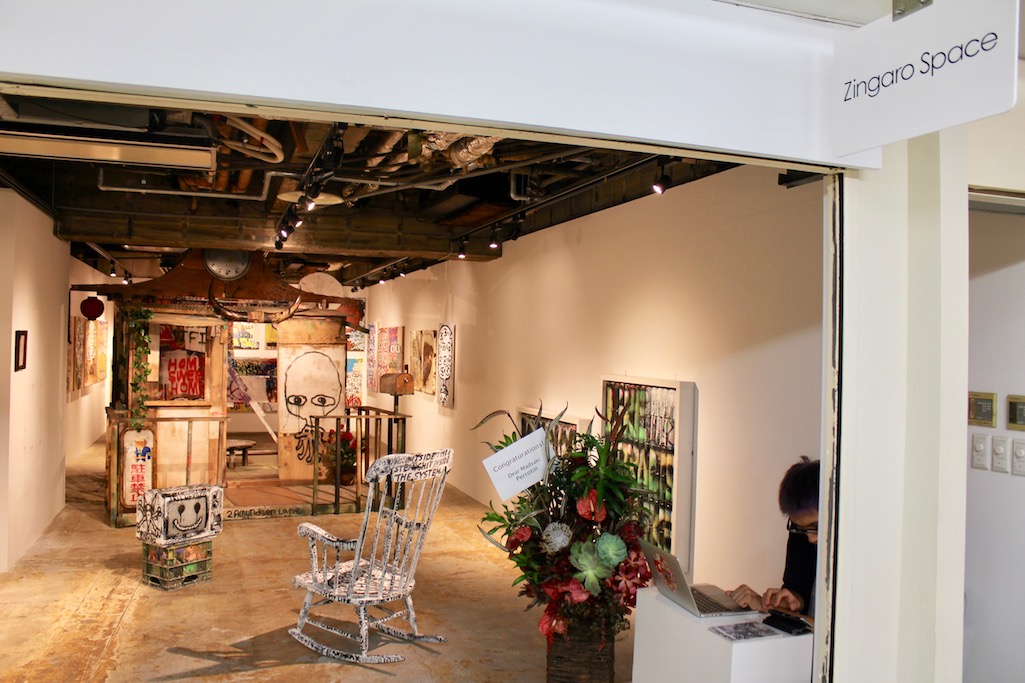 Gatcha machines are a great way to get cute little cheap collectibles ranging from anime characters to cat figures.  Nakano Broadway has scores of them lined up waiting for you to take your pick.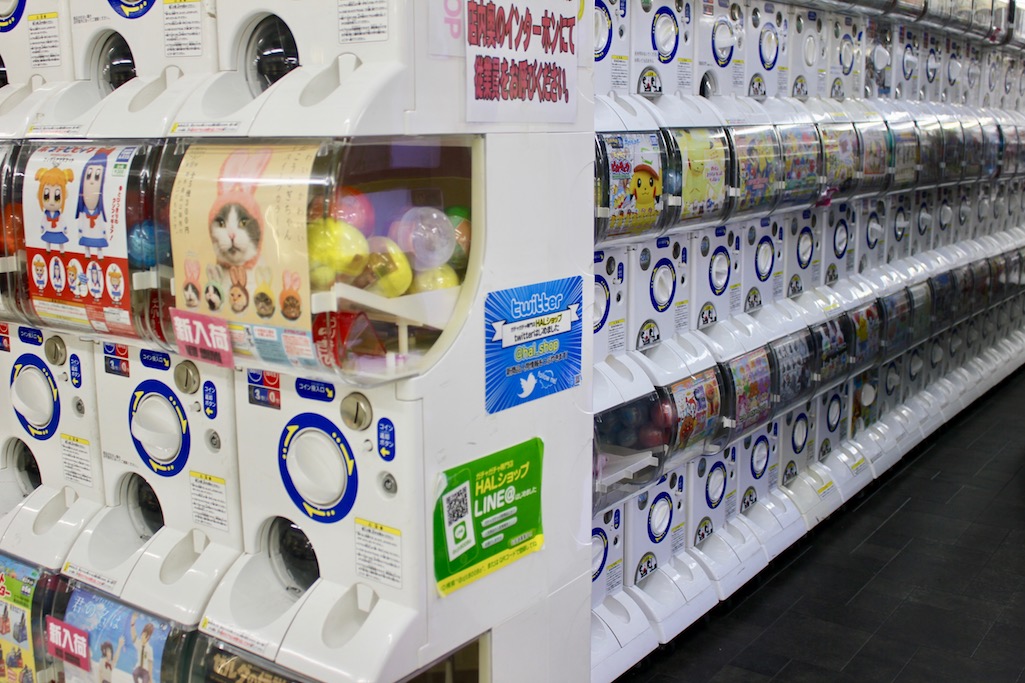 In the basement of Nakano Broadway, you can find familiar shops like Daiso and your standard supermarket. You will also find some pretty intriguing cafes that have been there for decades and plenty fortune telling shops that will tell you your fate based on reading your hands or even the moles on your face.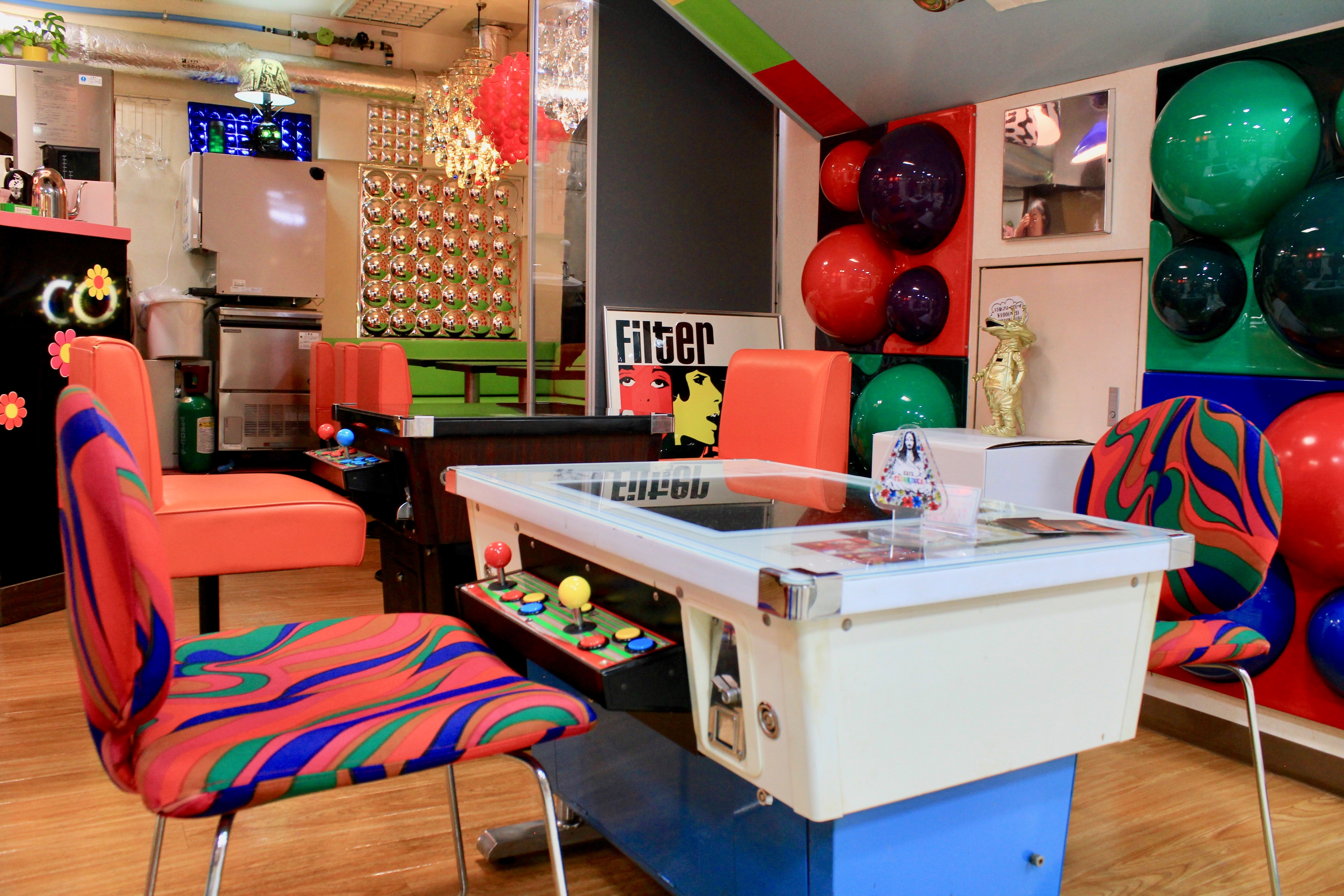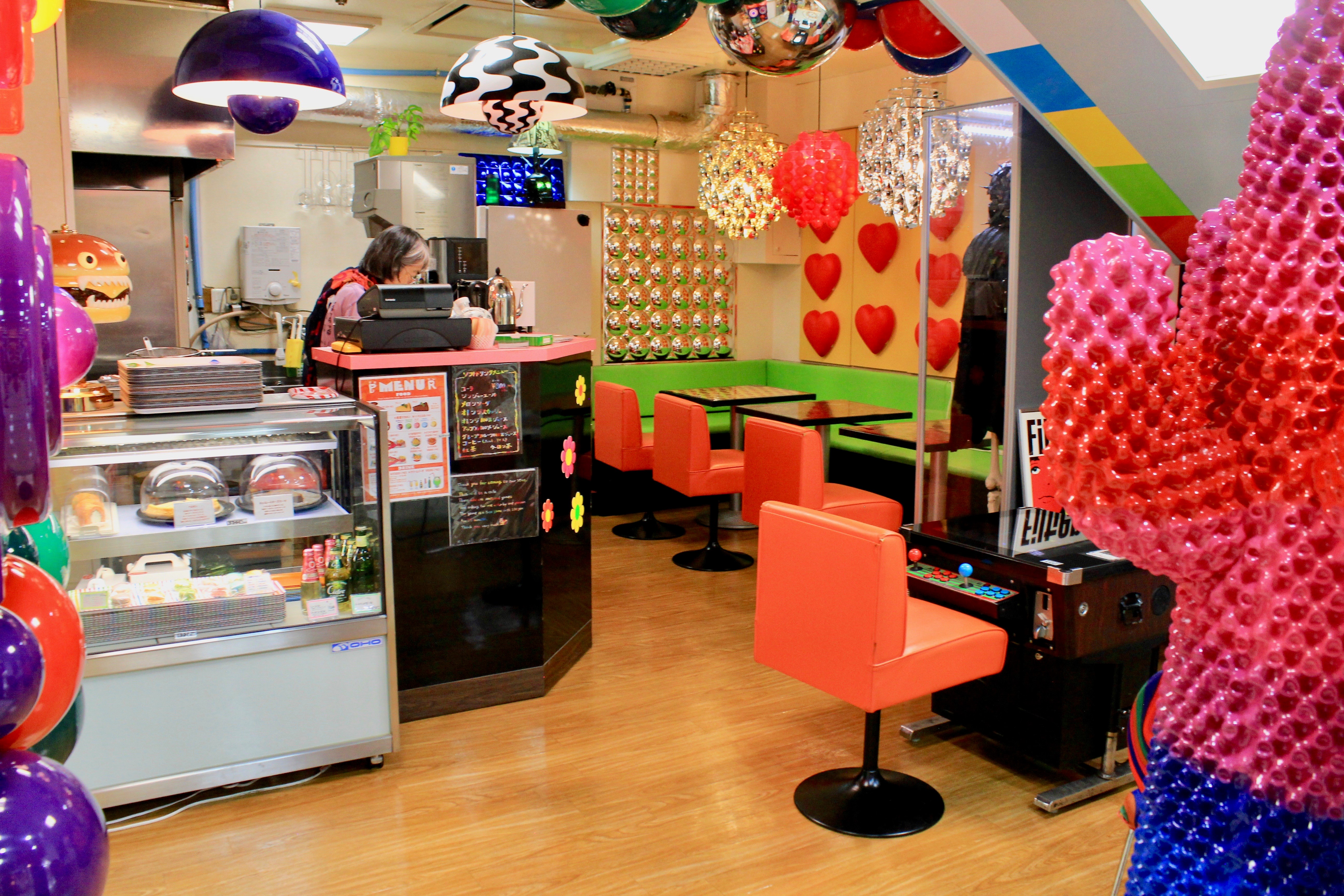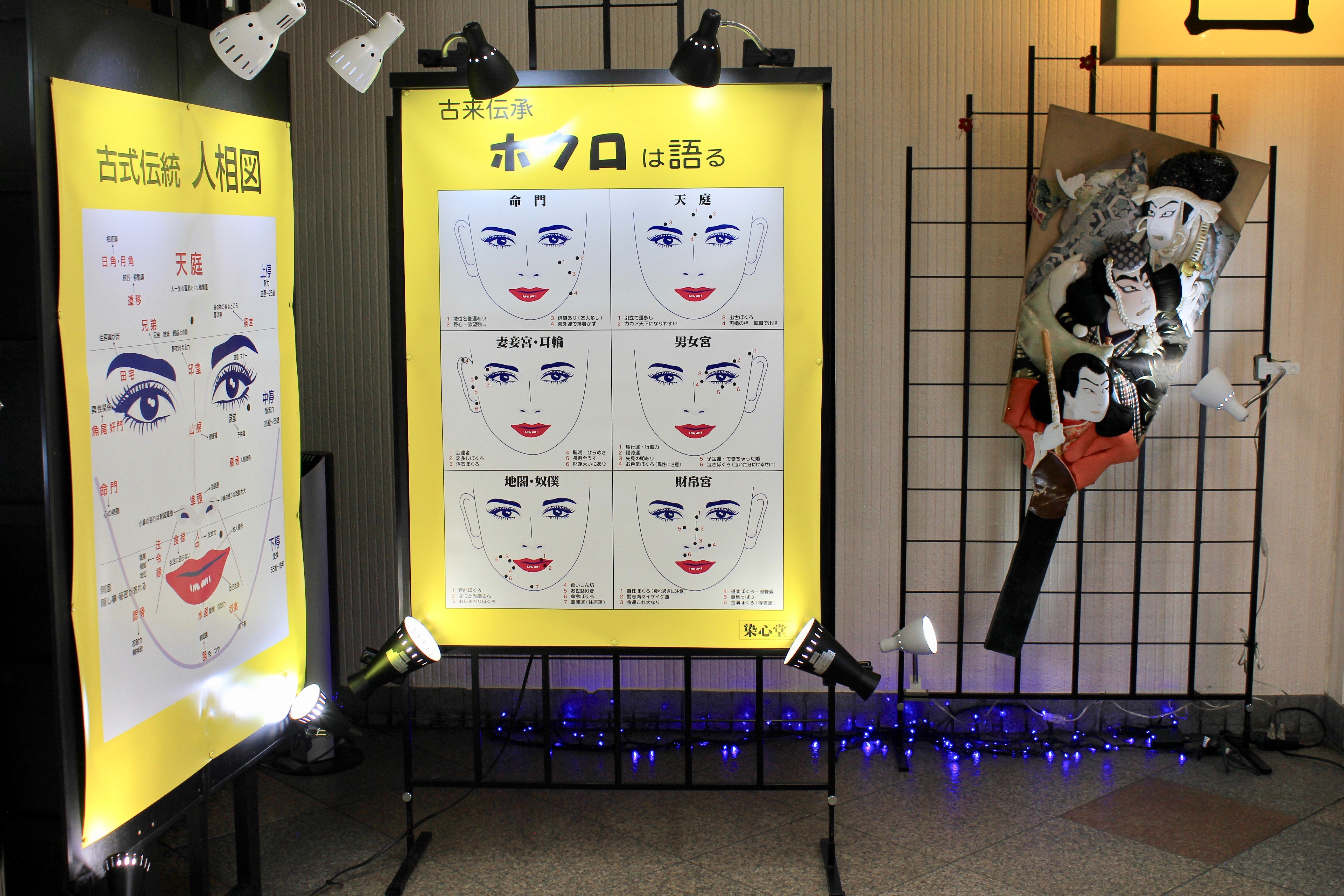 Nakano Broadway (B1)
But the best of all is the ice cream shop that will swirl you up an 8-flavored cone! The trick is to use the spoon and scrape the ice cream from the bottom up. Master this technique for a mess-free experience. The shop is also attached to an udon shop so you can grub on some noodles beforehand.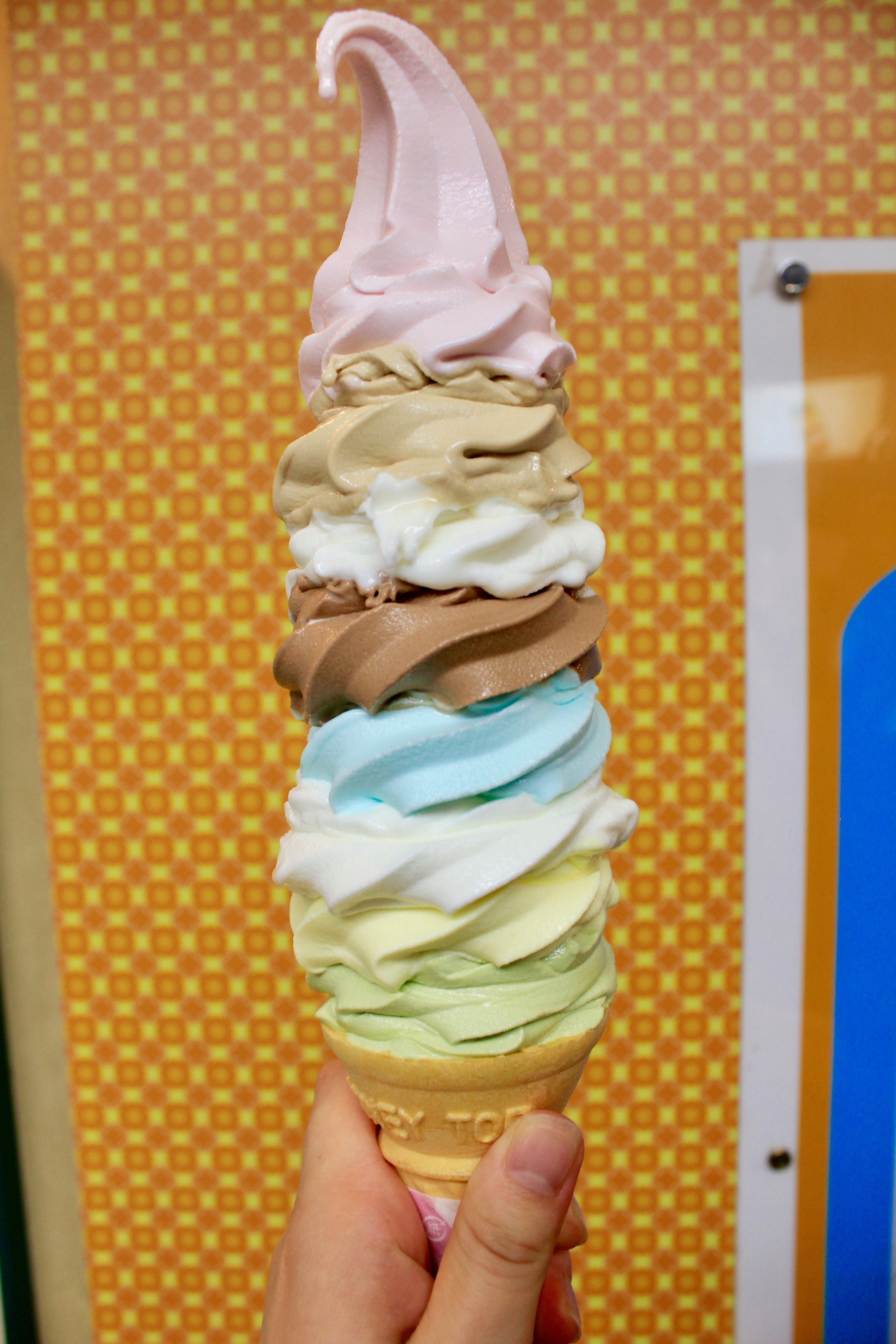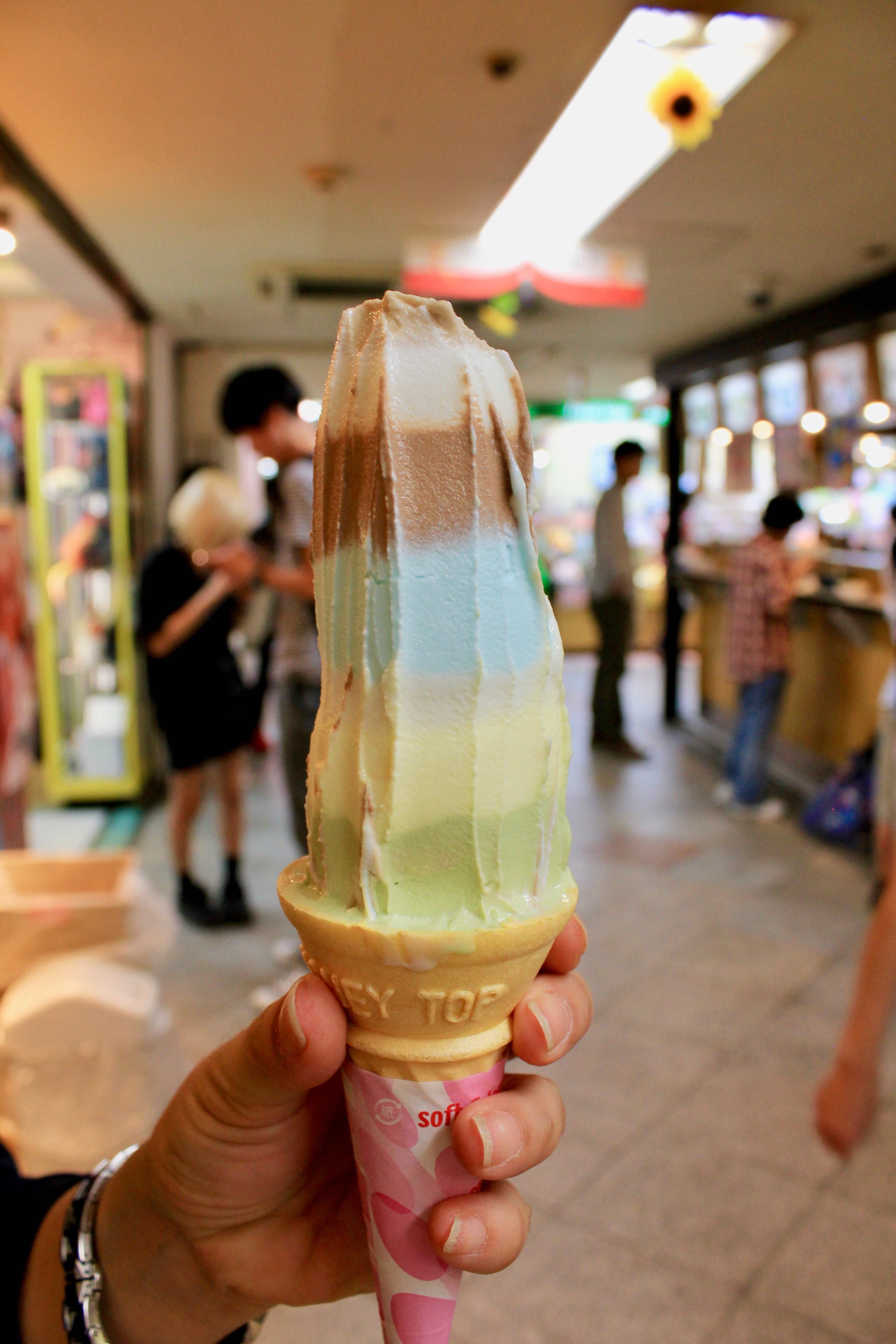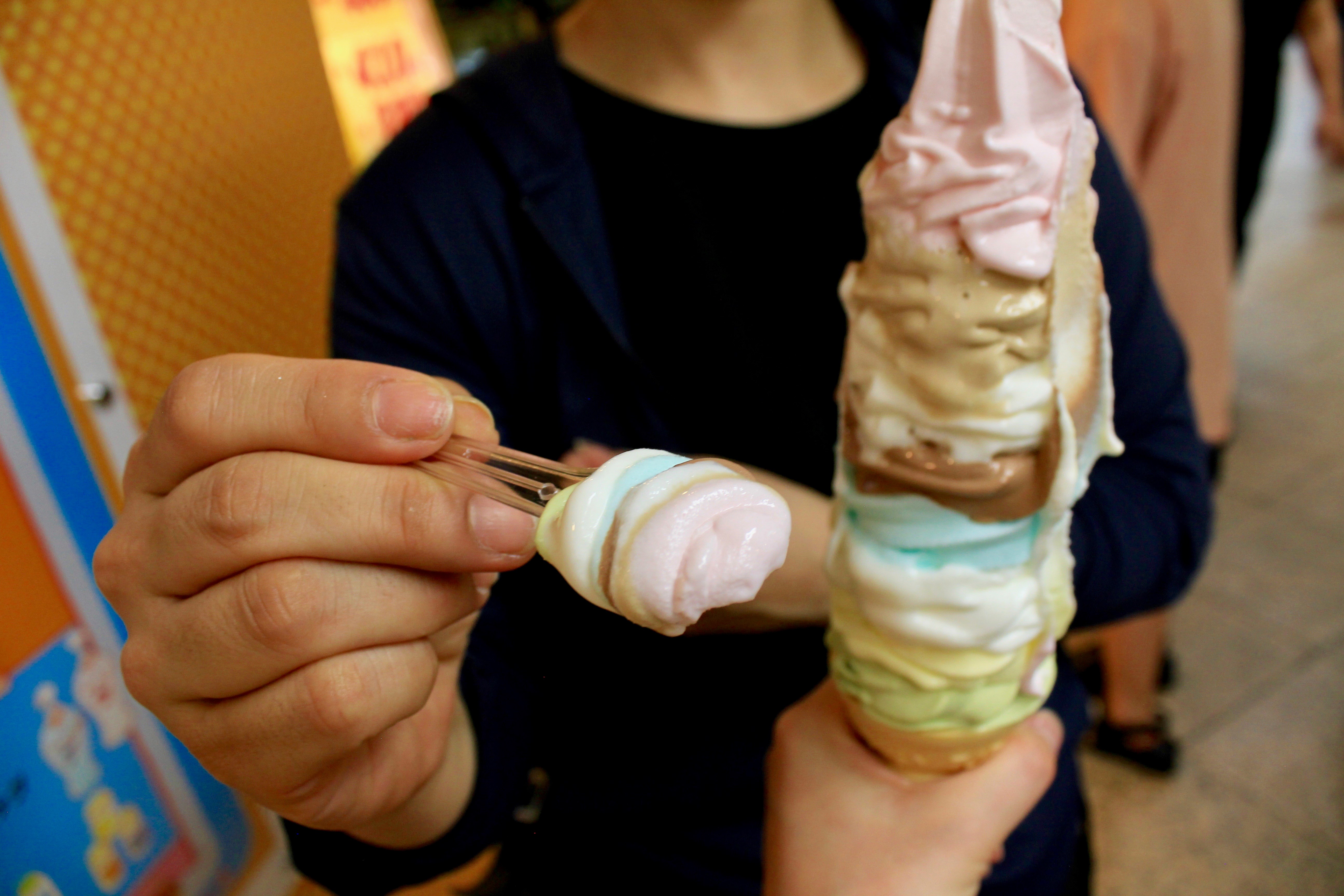 Exiting Nakano Broadway (near the Daiso), you'll find "Ai Road." This is one for lovers of retro Tokyo, with classic shops and restaurants making up the bulk of the establishments. But youcan also find some modern shops, stylish cafes, and even an artisan sweet maker  sprinkled in the mix.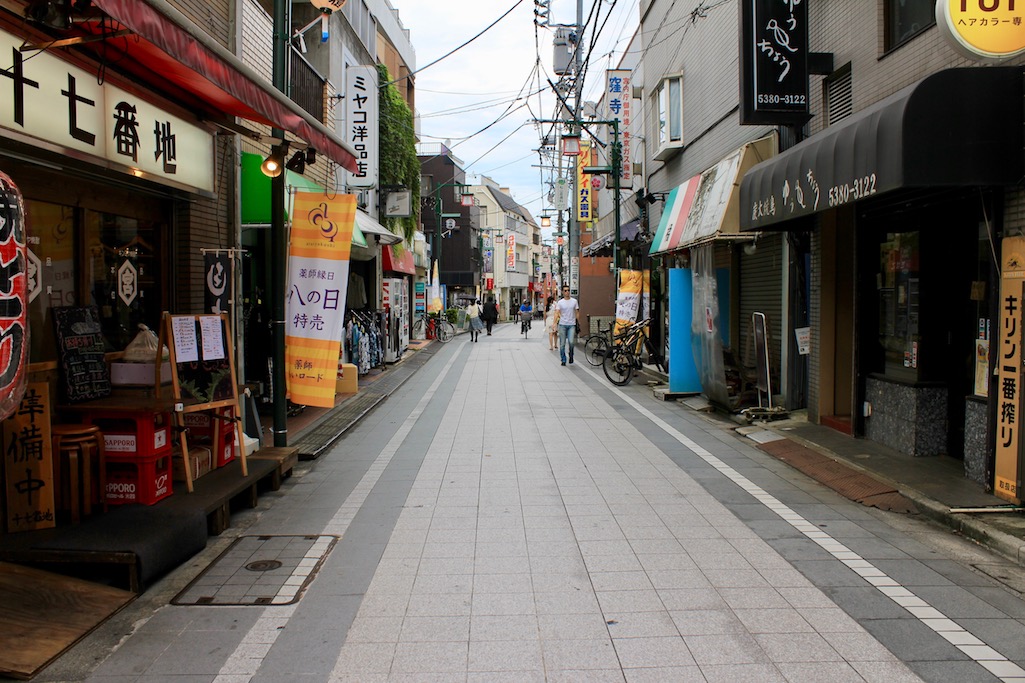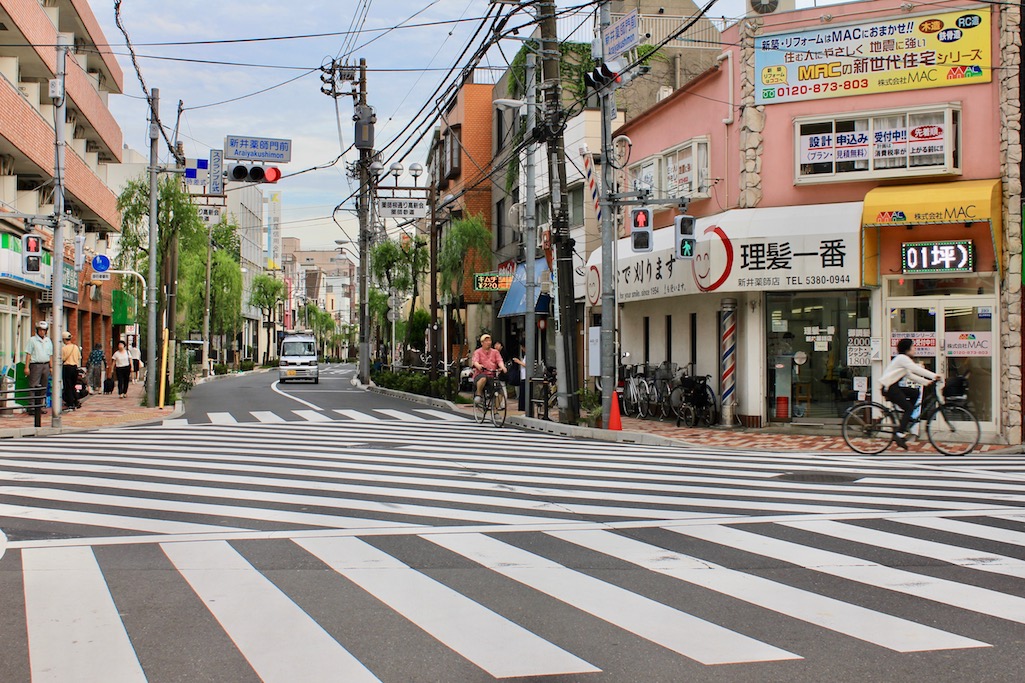 Ai Road – Arai – Nakano
Ai Road has plenty of traditional Japanese street food on offer so grab a yakitori (grilled chicken on a stick) or a tray of takoyaki (octopus inside a batter ball) for an authentic food experience.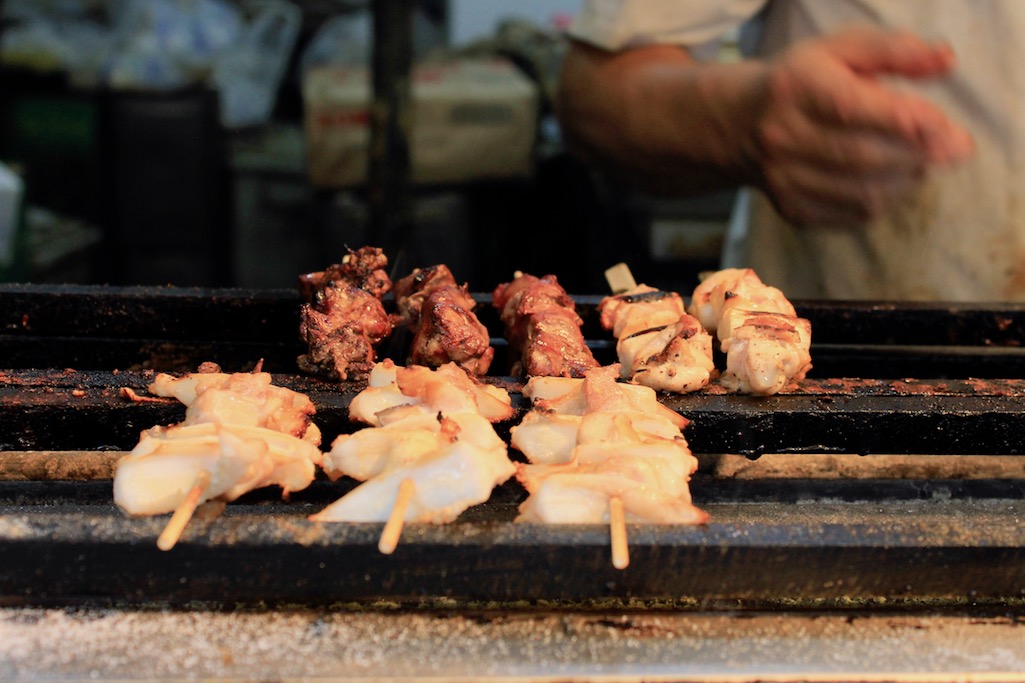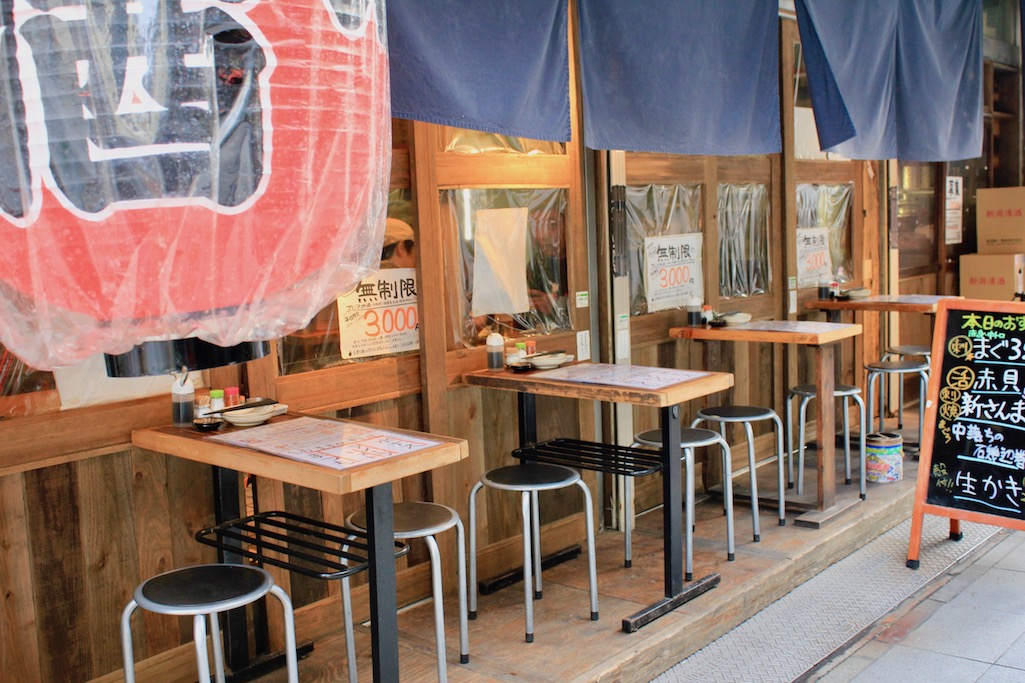 Nakano Ai Road – Izakaya and Yakitori
If you're homesick or just craving something global, Nakano has quite the selection of international restaurants. Even on an retro road like this, Tokyo's international atmosphere can't be stopped. Delicious food from all around the world awaits you!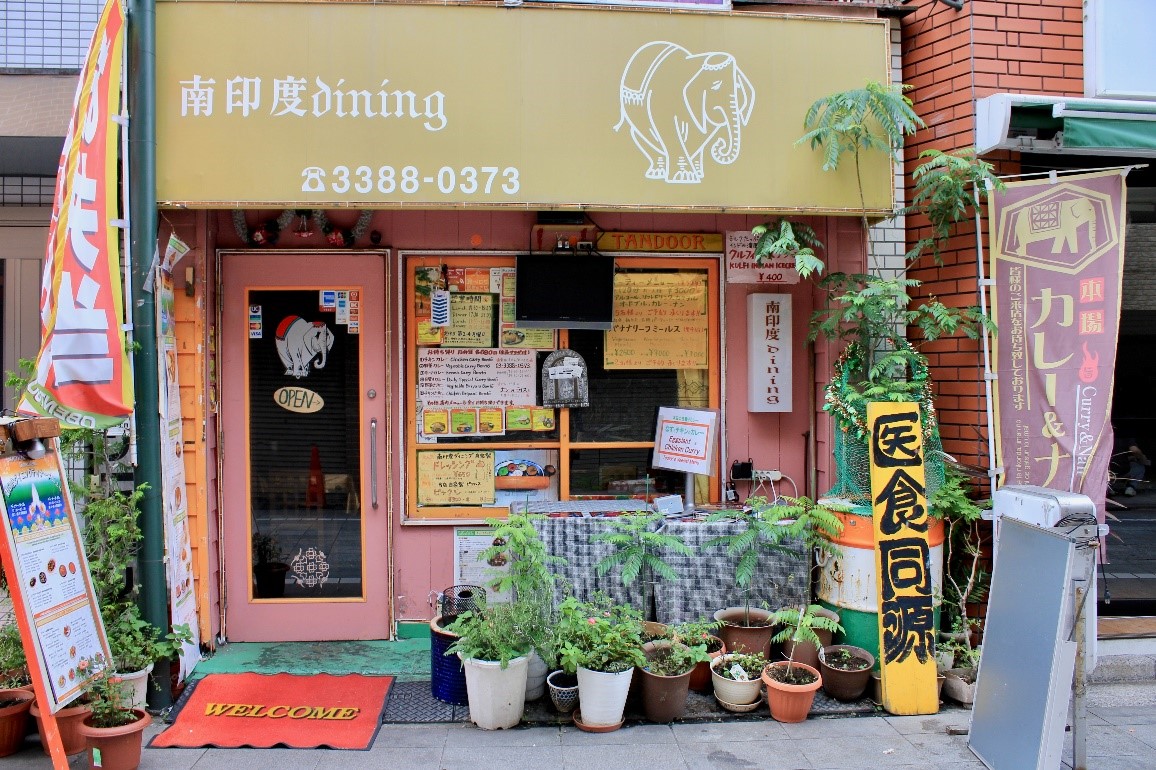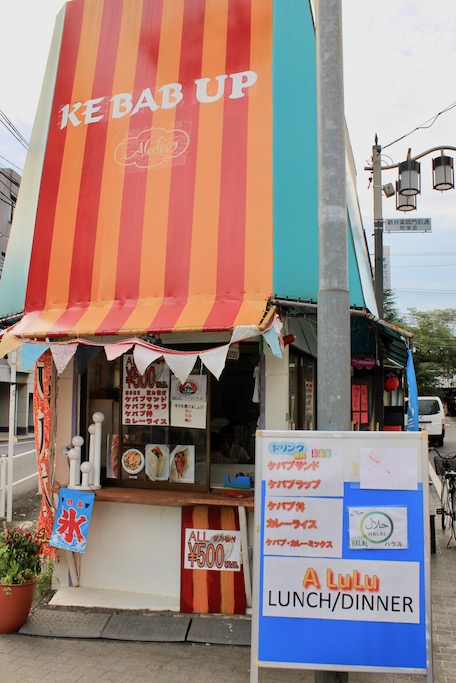 Kebab Up – Ai Road – Nakano International Food
If quiet cafes and hip bakeries with homemade goodies is up your alley, grab a gift for someone special and relax with a latte afterwards.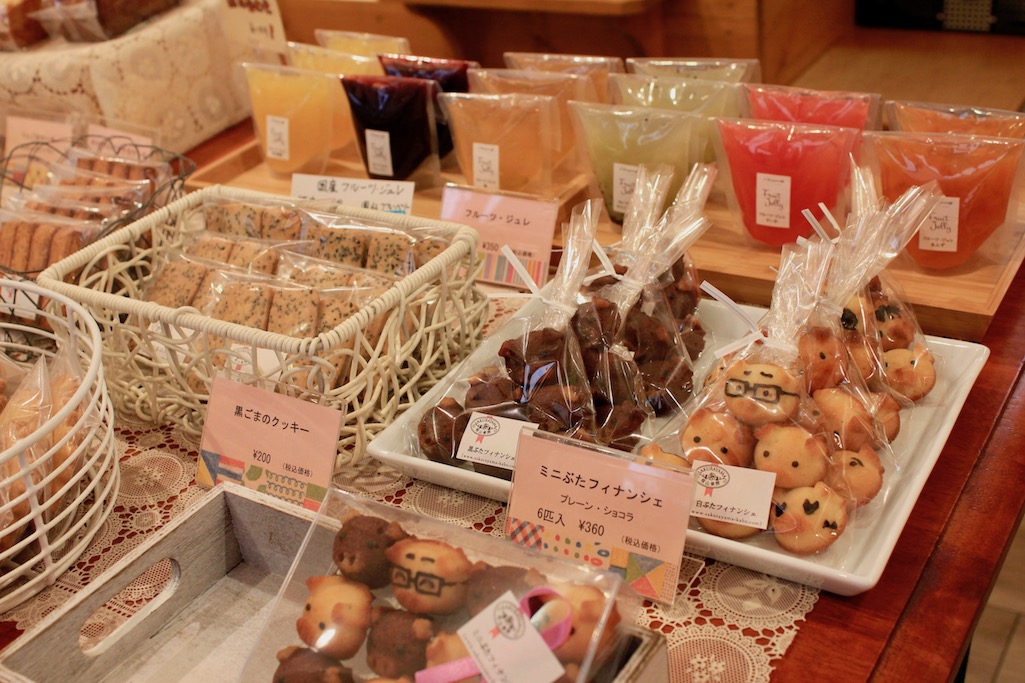 Sakurayama Kabo | 1-30-6 Arai, Nakano Tokyo 165-0026
Take a peek in the nearby craft shops, get your quirk on with some knitting needles and learn some crafting skills for your next DIY project! There are some new galleries that have popped up recently to see both student works and by up and coming pros.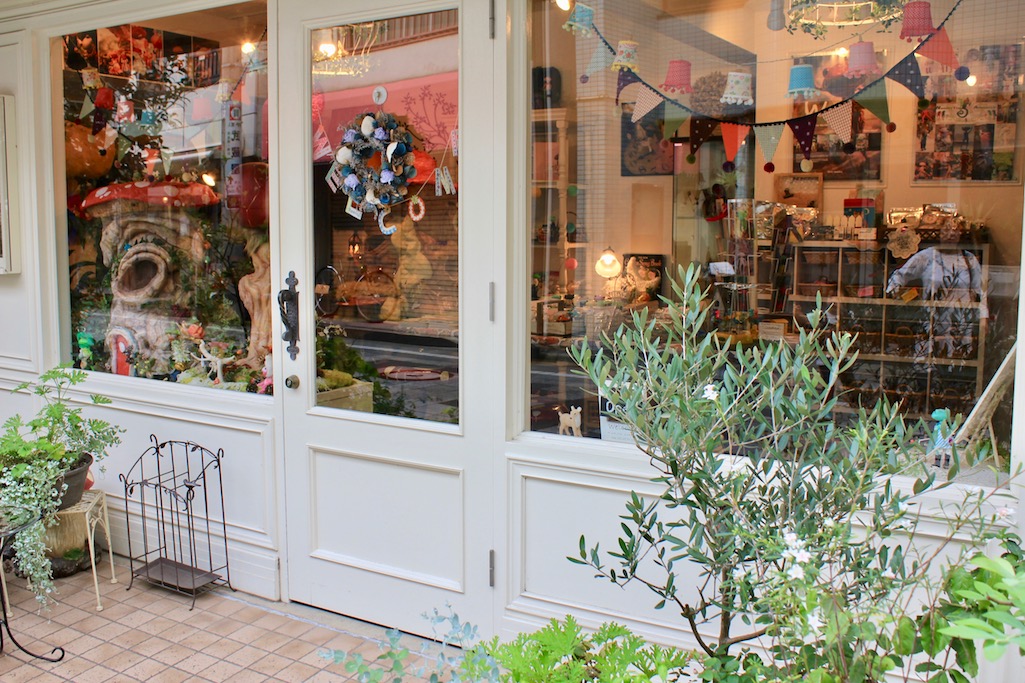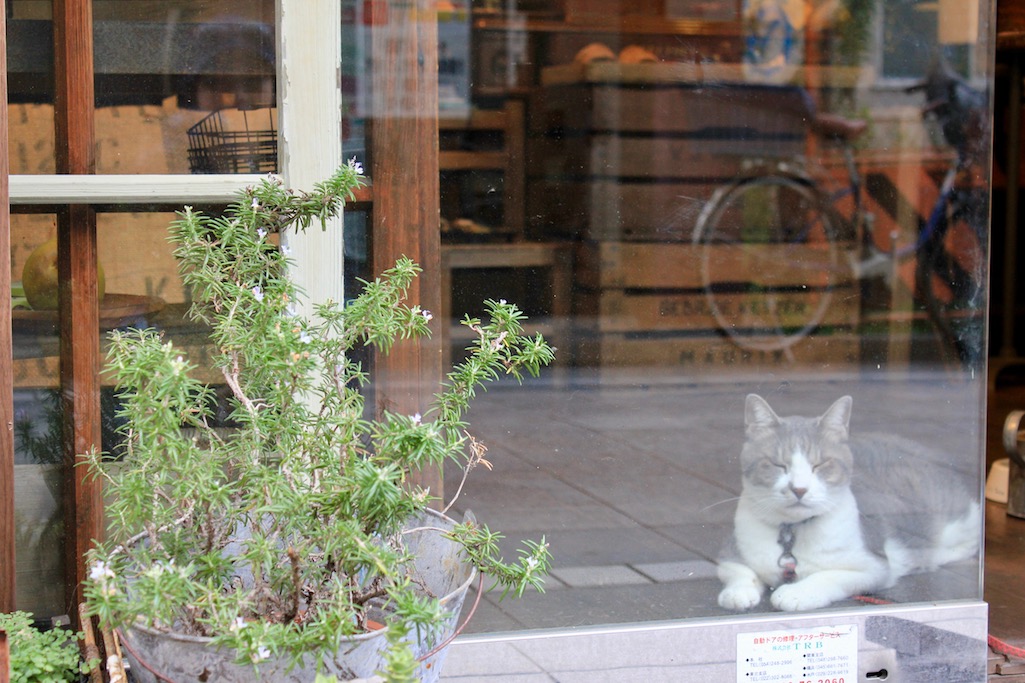 Wanda Shop | 1-37-11 Arai, Nakano Tokyo 165-0026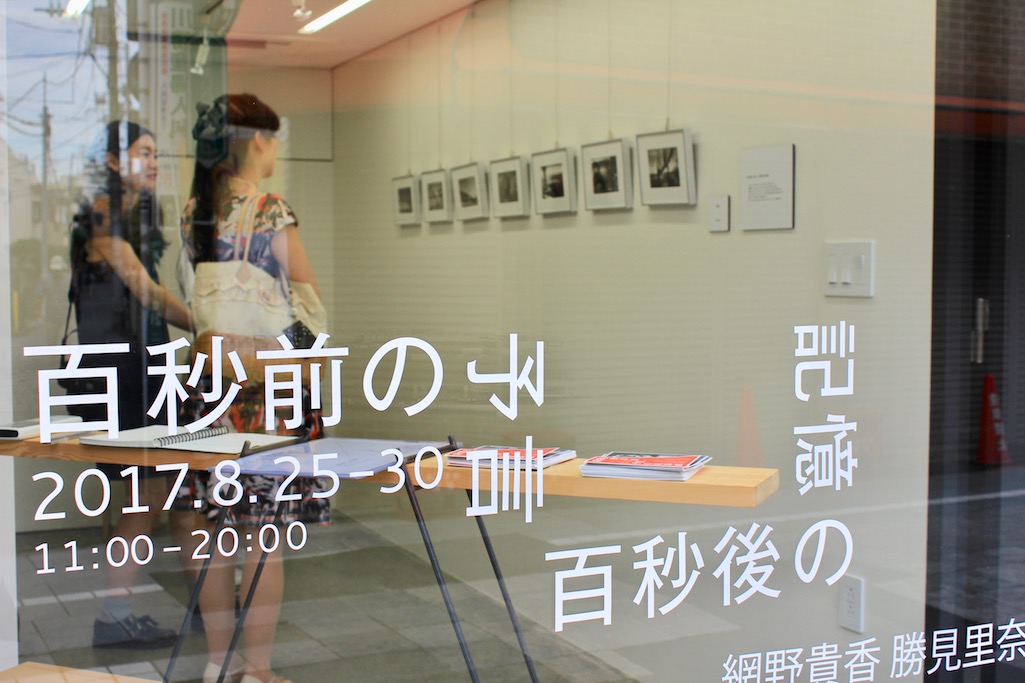 meee Gallery – 1-23 Arai Nakano Tokyo 165-0026
Nakano is well known for its local, subculture spirit. Embrace your inner Japanese monster otaku and drool over the tons of classic Ultraman monsters on display.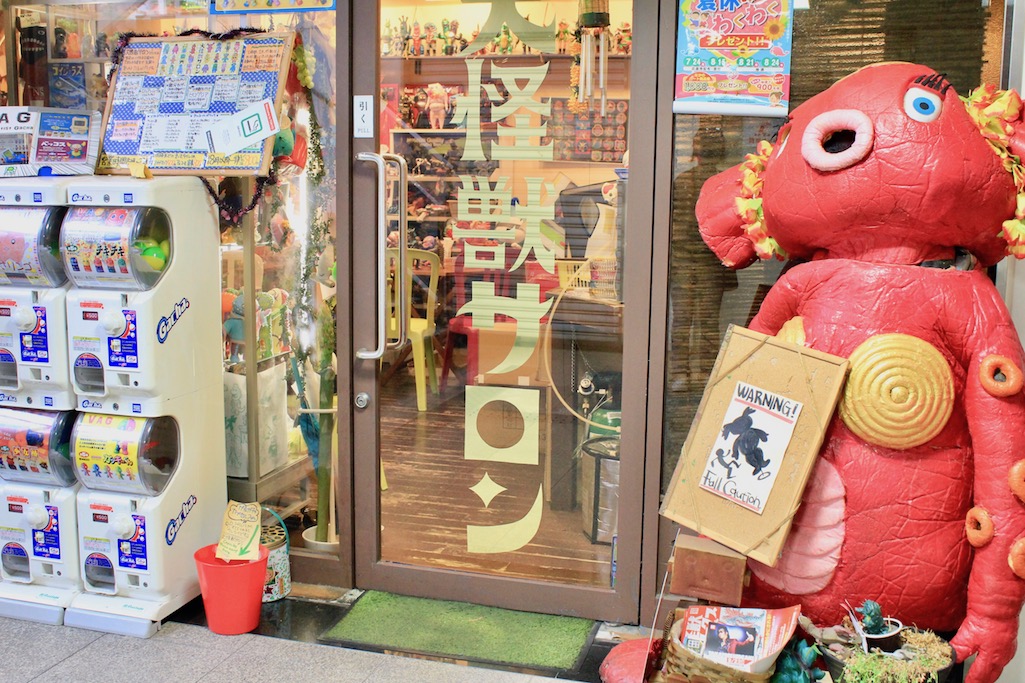 Dai Kaiju Salon | 1-14-16 Arai Nakano Tokyo 165-0026
If you're feeling inspired by your visit to the Murakami café and art galleries earlier, why not pop in to the stationery shops to pick up some supplies! Or just take a photo with the weird monster statue. Whichever.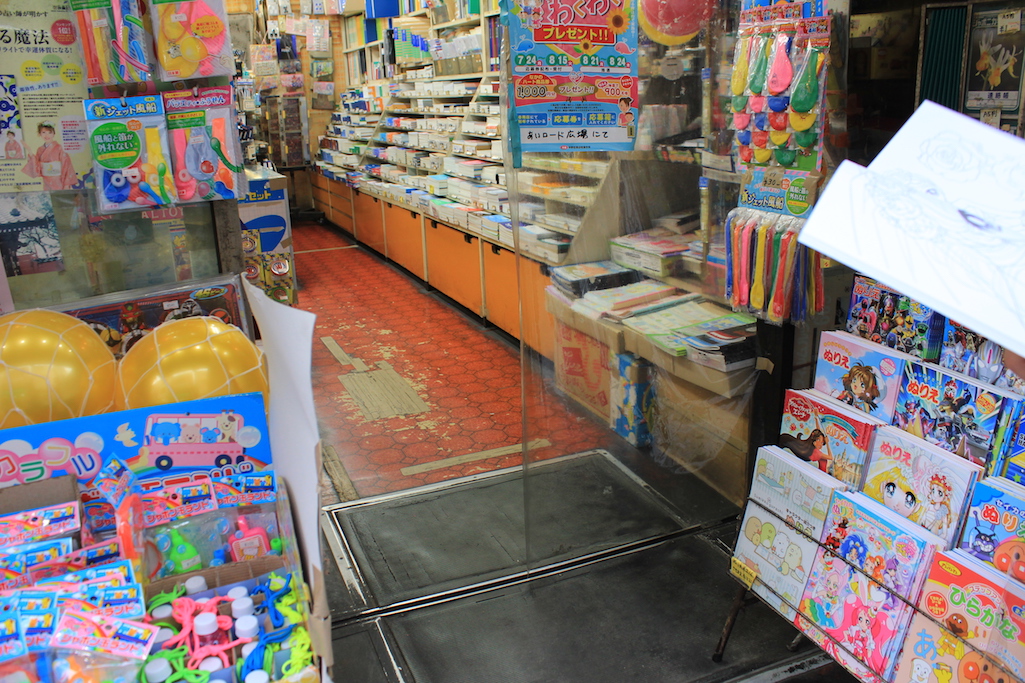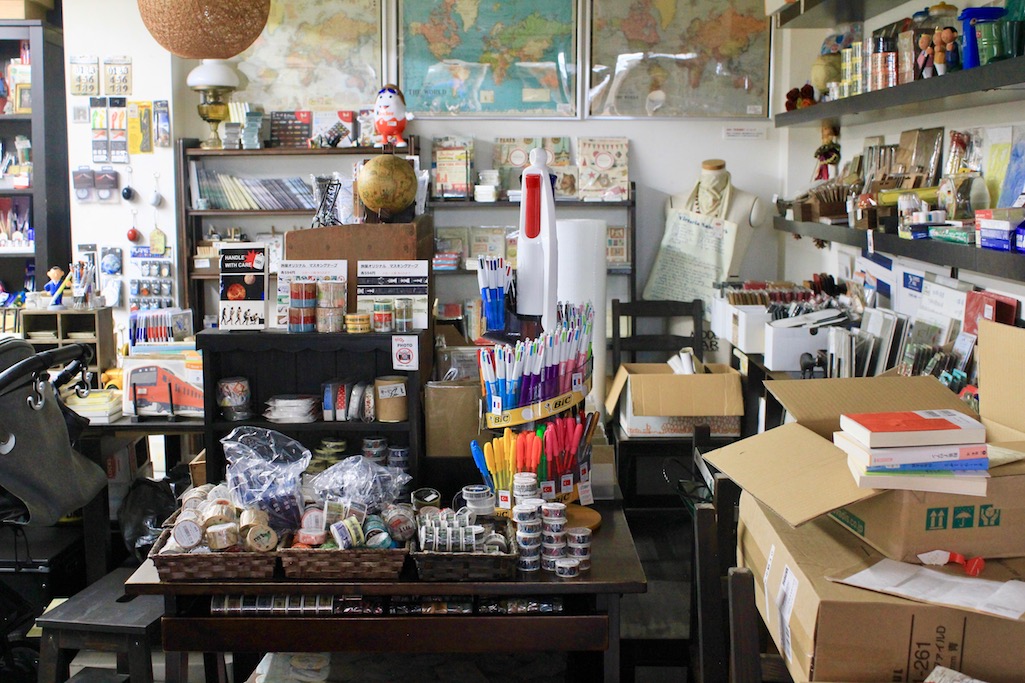 Tabi-ya Stationary Shop | 1-37-2 Arai Nakano Tokyo 165-0026
Temple , Araiyakushi Baishouin , at the end of Ai Road has a beautifully designed garden. The plants at the entrance are curated with such thought. In good weather, catch the relaxing scenes of fishing grandads and pigeons taking a summer bath.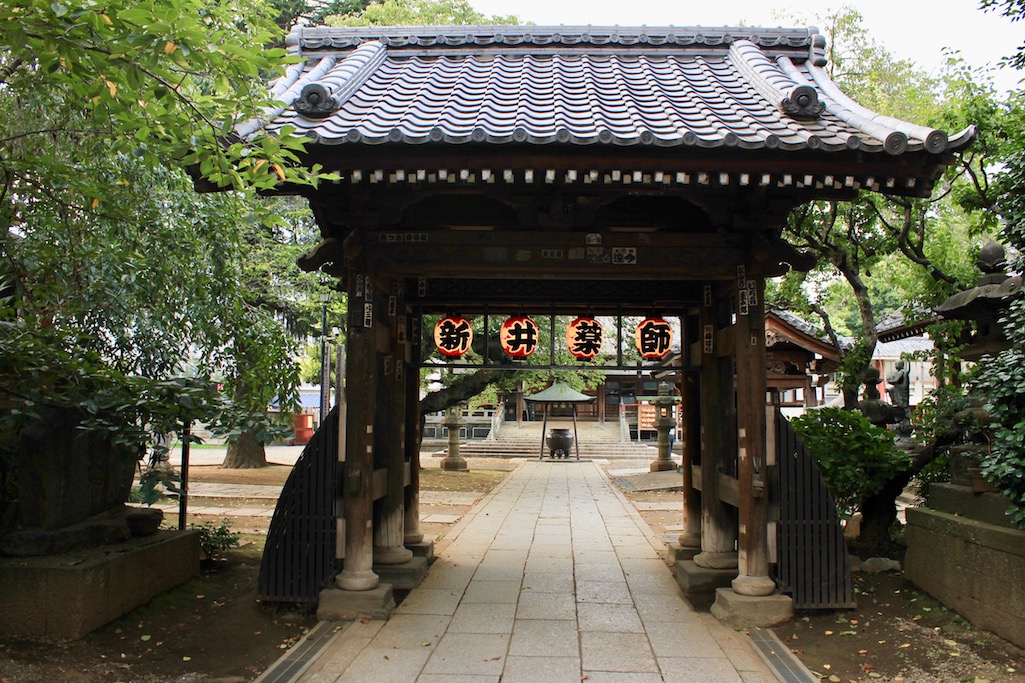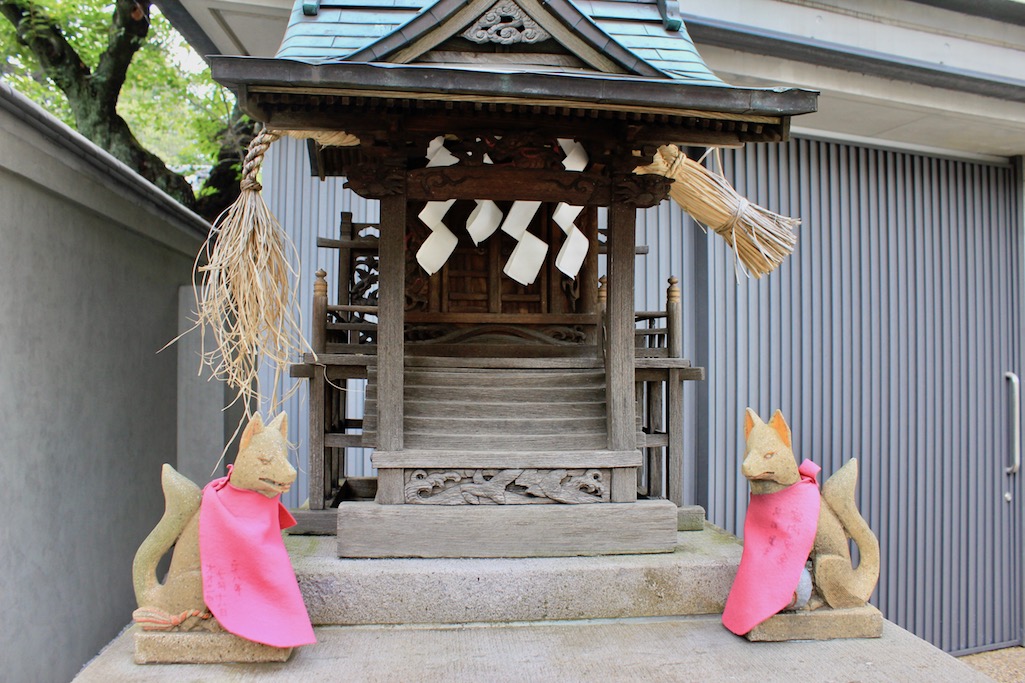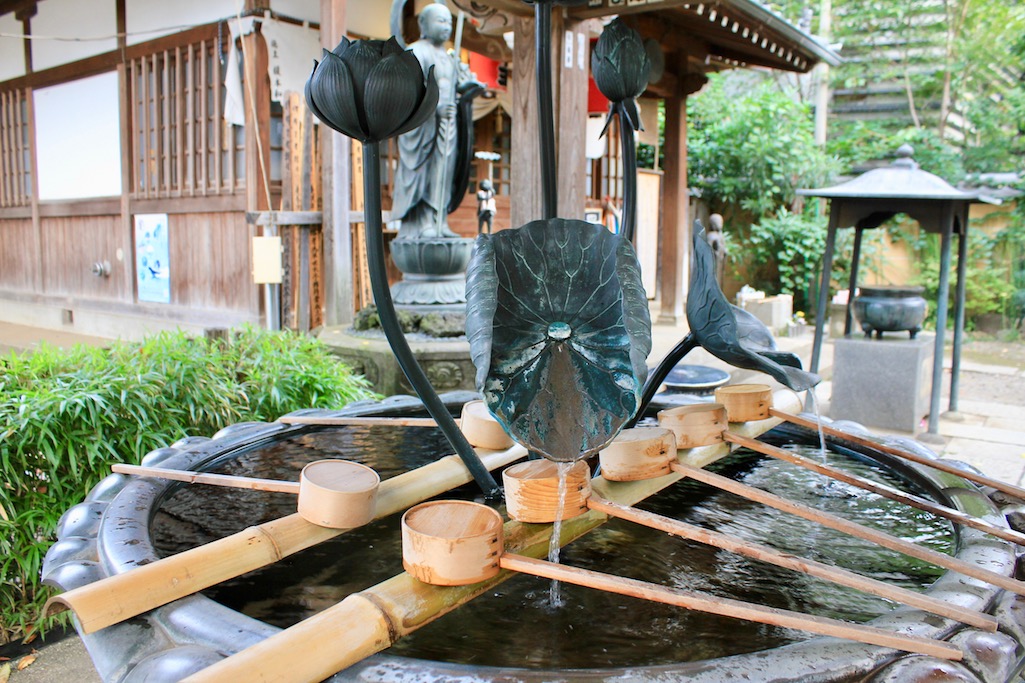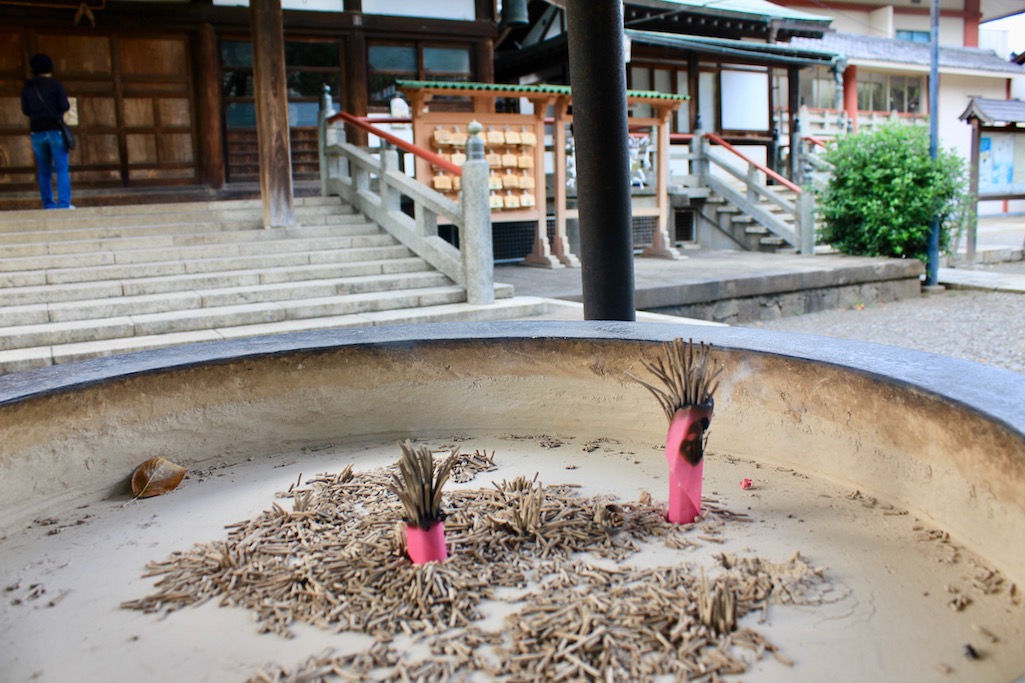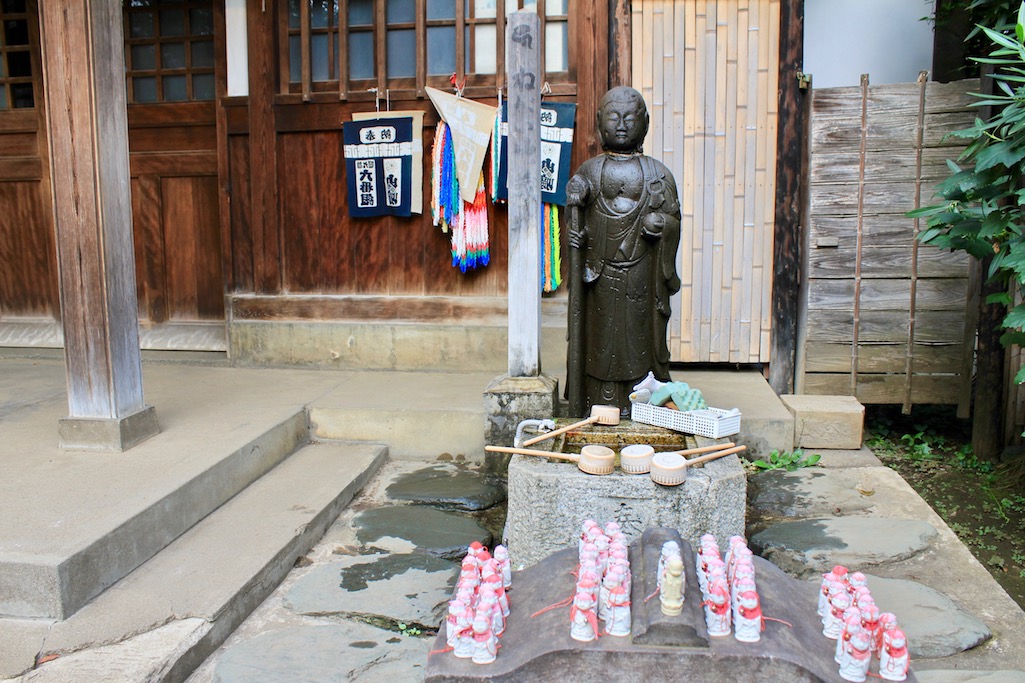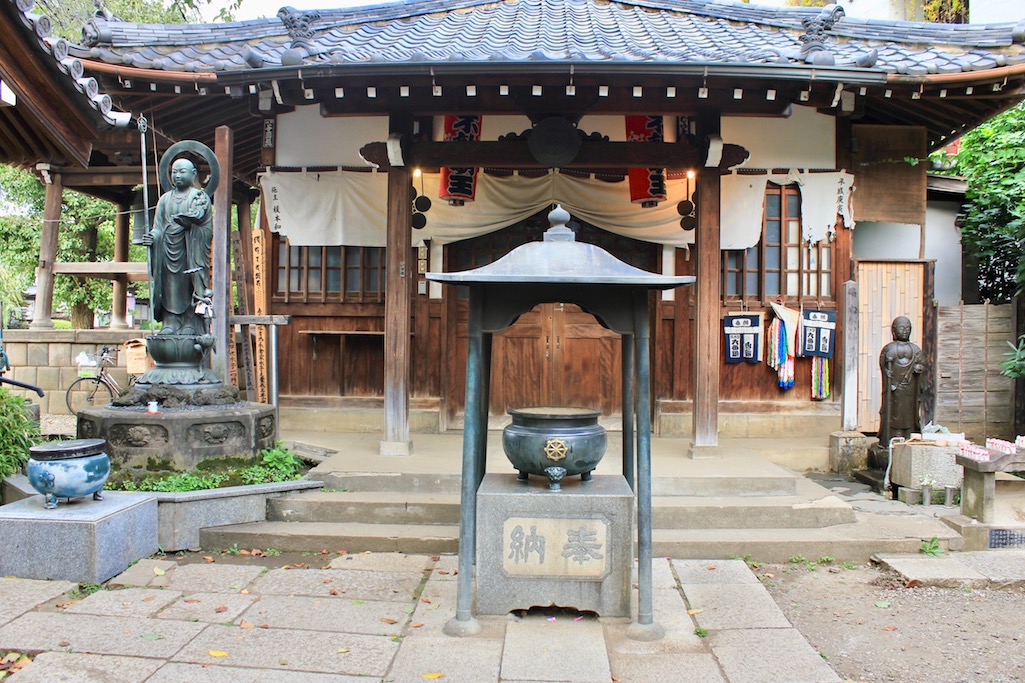 Walking out of the South Exit of Nakano Station, you will not only find it much more spacious but full of rich, Japanese history. During the Edo Period (1603-1867), there was a dog-loving shogun, Shogun Tokugawa Tsunayoshi, known as the "Inu Shogun," who formally declared an administrative law for animal protection. He created a large sanctuary for dogs right in front of where Nakano Station currently stands, where you can find statues of dogs honoring the history.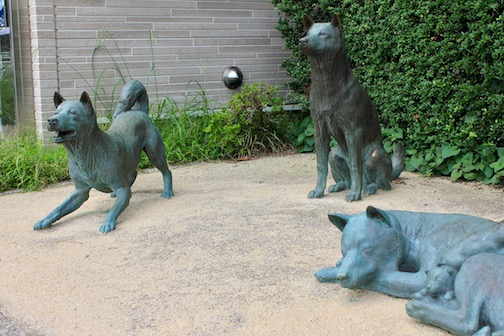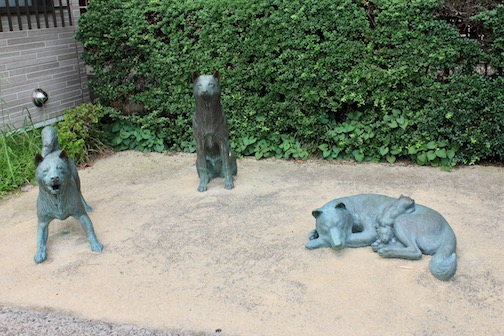 Shogun Tokugawa Tsunayoshi, "Inu Shogun," and History of the Dog Sanctuary
Tokyo Metropolitan Police Hospital is one of the largest hospitals in Tokyo. If you have a problem that can't be assessed in a small clinic, a hospital like this is where most go to get an in-depth check-up. This hospital is also has a secret that most of us international folks would never know unless you've chatted with a local. In 1938, at the height of World War II, the Imperial Japanese Army established a training school where personnel were trained for spy operations, combat, and guerrilla tactics. Where this hospital currently stands also happens to be where some 3,000 intelligence officers where produced in a span of seven years. Tucked away behind trees and bushes to the side of the entrance cul-de-sac is where you will find a hidden memorial of the property's history.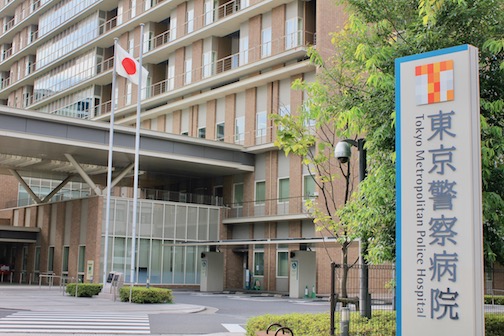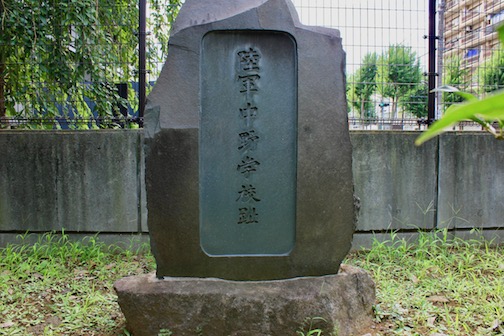 Tokyo Metropolitan Police Hospital and WWII Training School Memorial
Moving on to a brighter note, right in front of the main intersection where you'll find many buses bound all around the city, catch a concert at Nakano Sun Plaza or  play a round of bowling or have a high-tech arcade battle at Round 1 next door.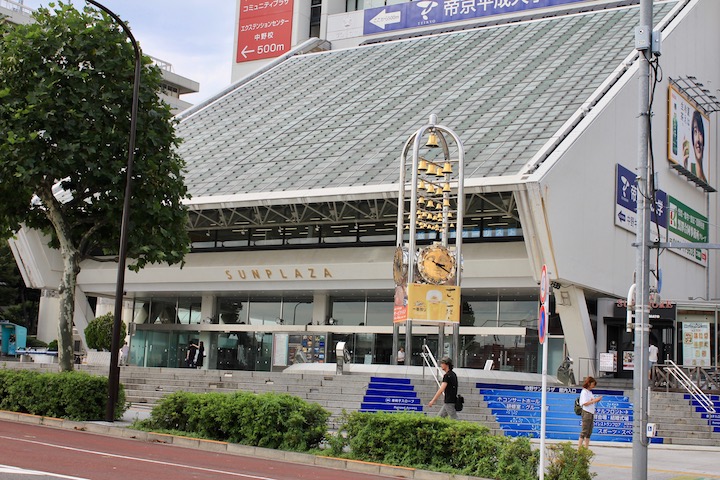 Nakano Sun Plaza
Grab a cold beer from one of the food trucks or outdoor terraces at the famous Nakano Central Park, where you can find families and couples having a picnic at the park on a warm sunny day.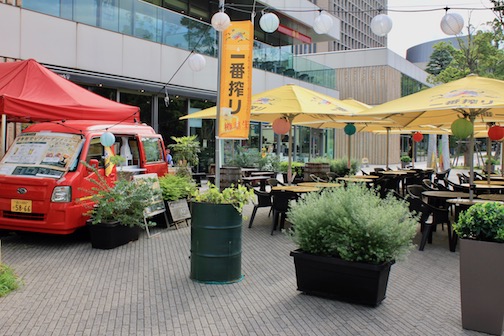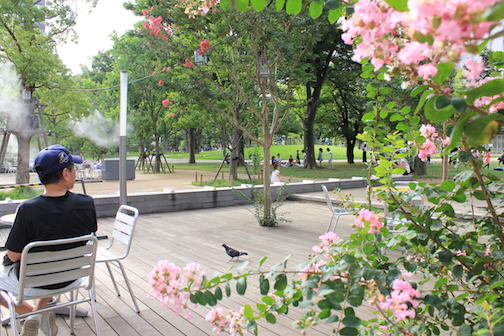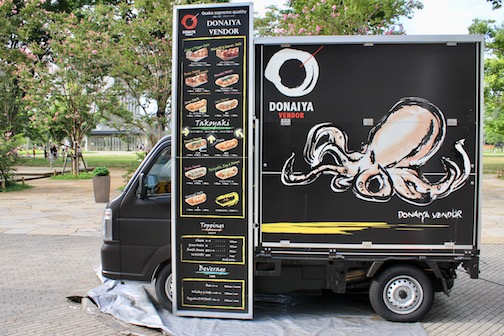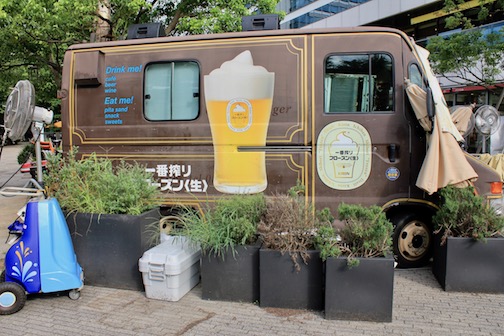 Nakano Central Park
How about a romantic date night or a Joshikai with friends? To the right of the South Exit is the short but charming Renga Zaka, showcasing Nakano's classier side. Stroll up the lit-up brick road and go for some wine at one of the Spanish eateries, or just a good ol' fashion nama beer at one of the fancy shmancy izakayas. Every Summer is the Renga Zaka Matsuri only for a weekend, when all of the shops set up out front and sell discount dranks and food-to-go!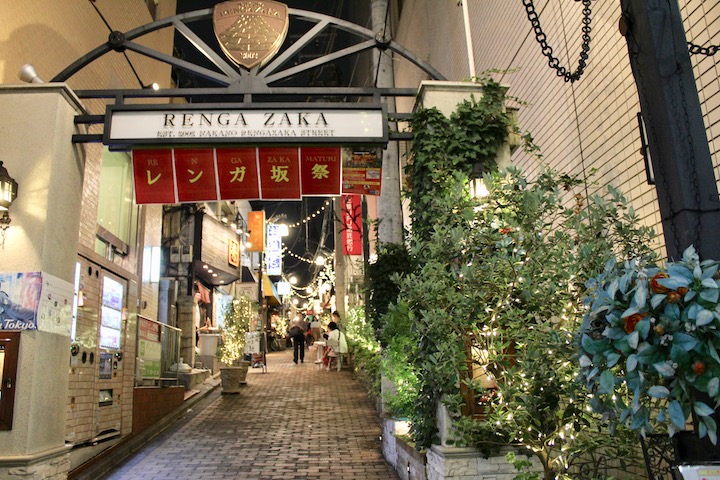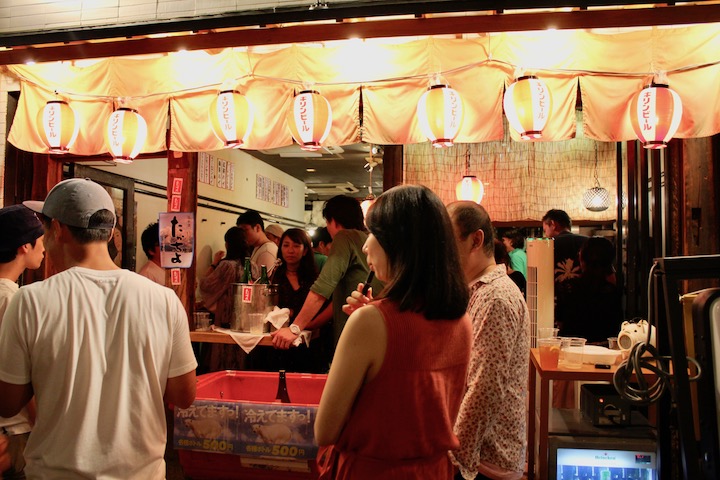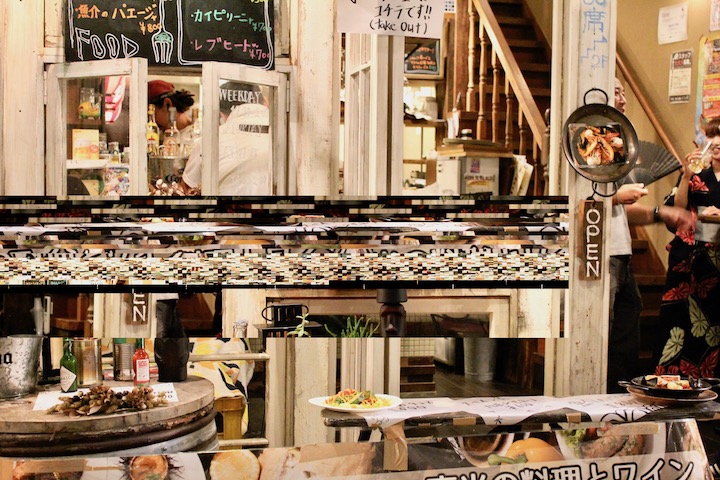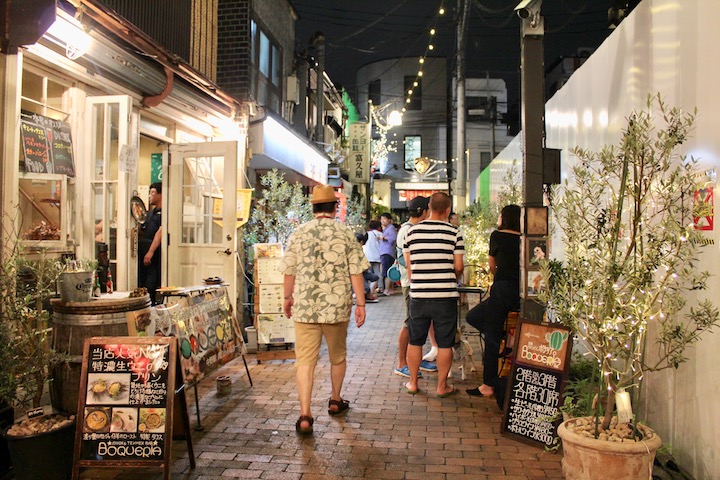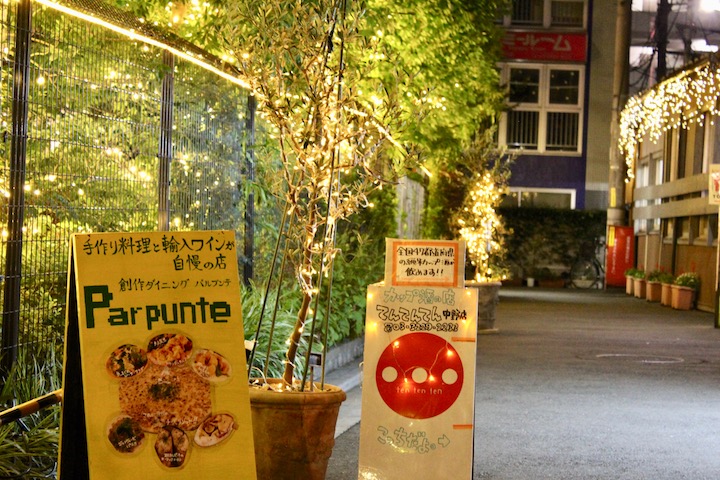 Nakano Renga Zaka
Tulip Staff Picks: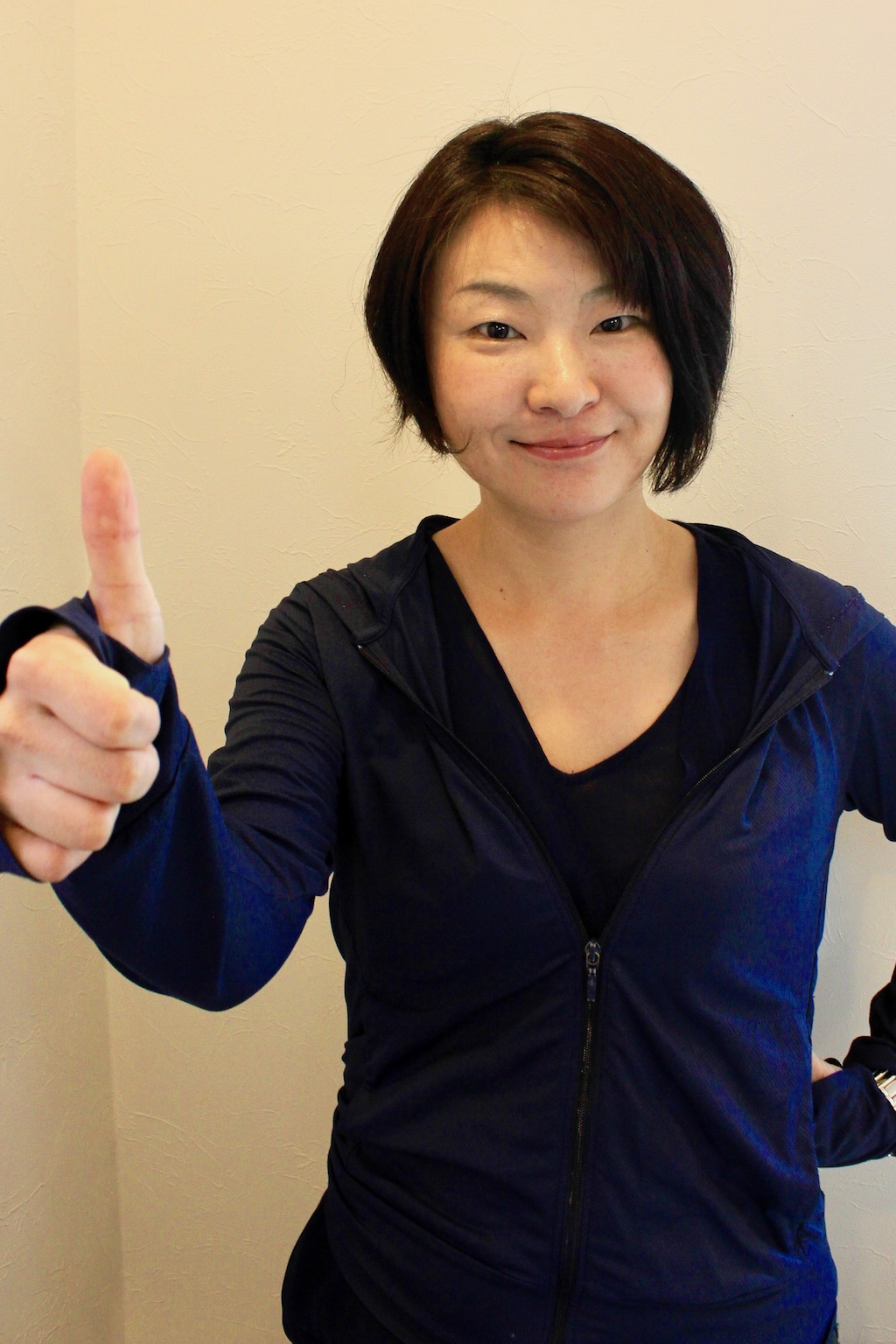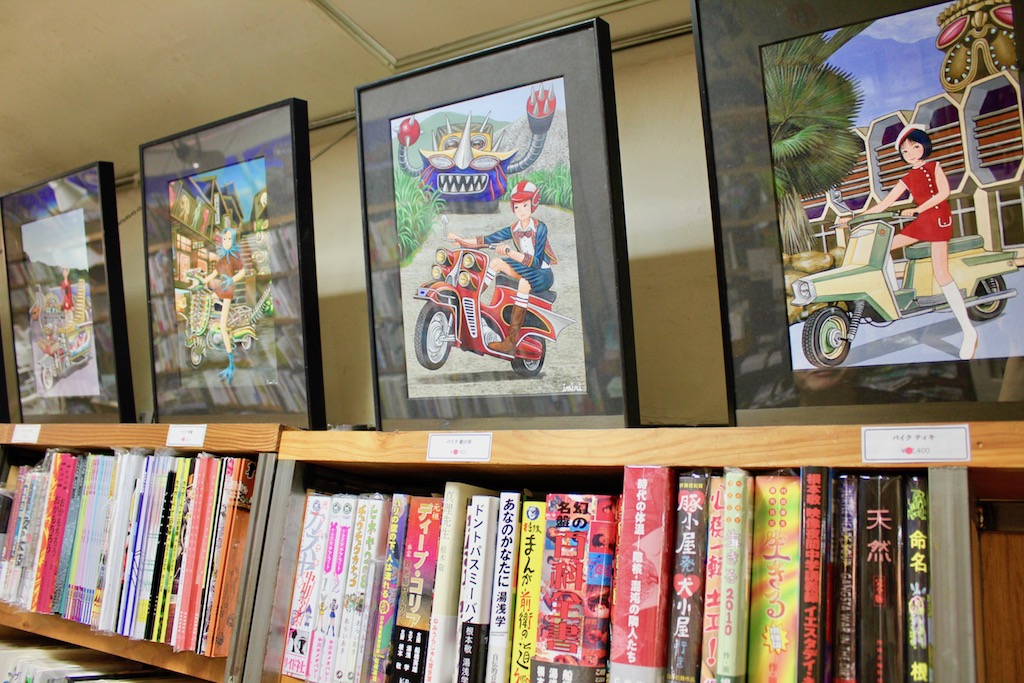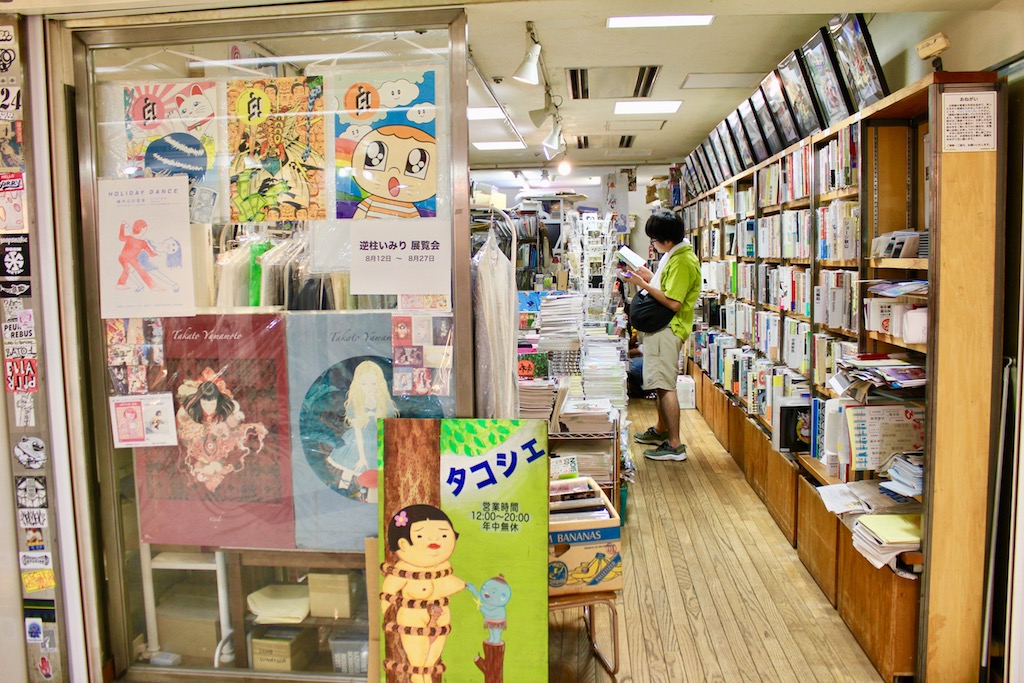 Owner, Norie San's Pick: Taco Ché | 5-52-15 3F Nakano Broadway Nakano, Tokyo 164-0001
Taco Ché is a subculture bookstore that sells dark-humored merch, funky chachkies, handmade goods, and is also used as a gallery space to display artists' works. You can support local Japanese artists by purchasing original artworks, posters, postcards, and handmade crafts here!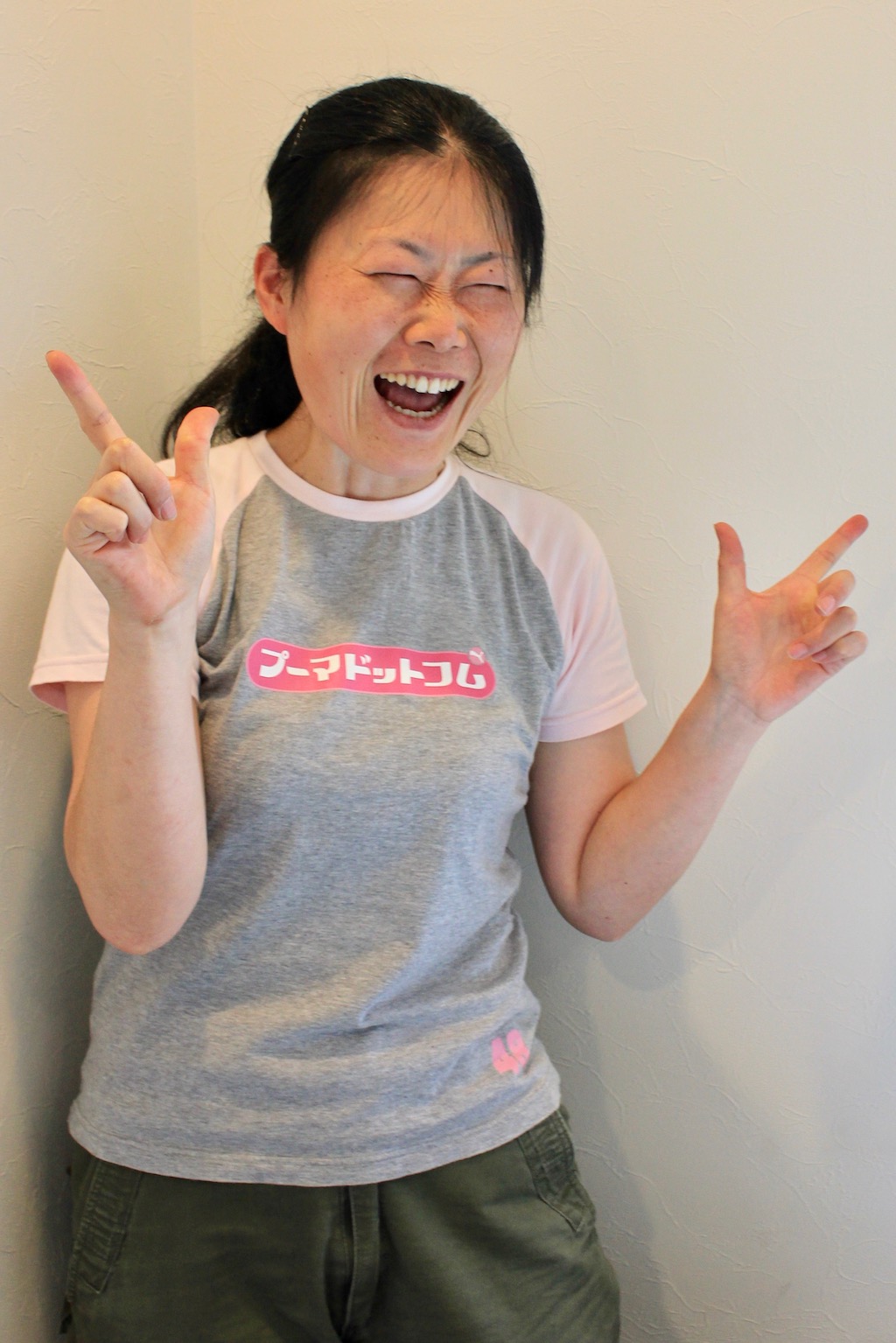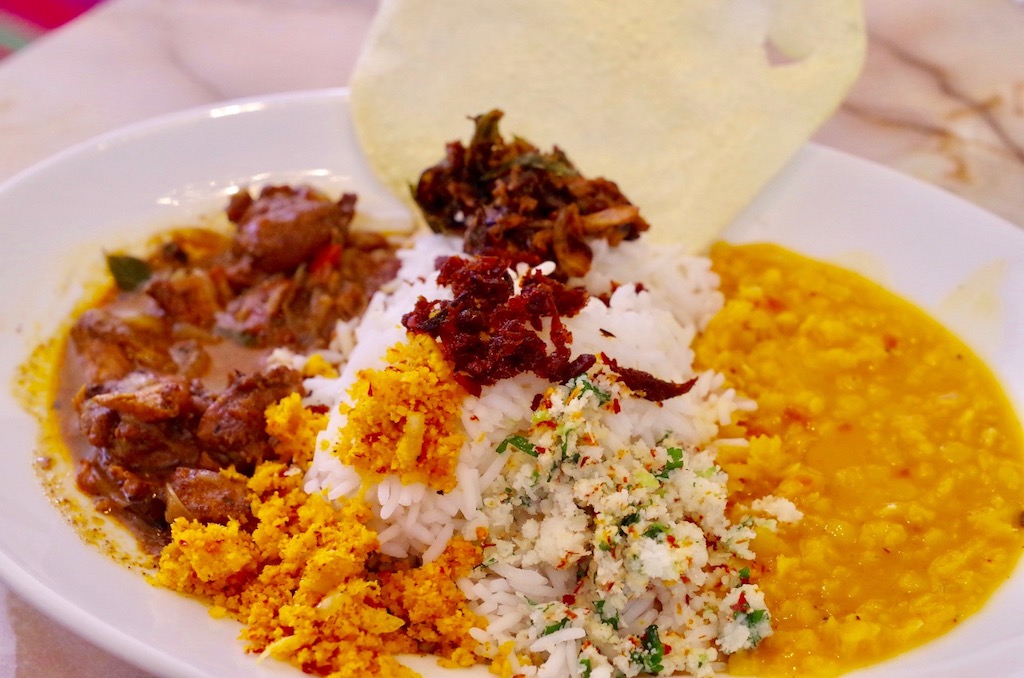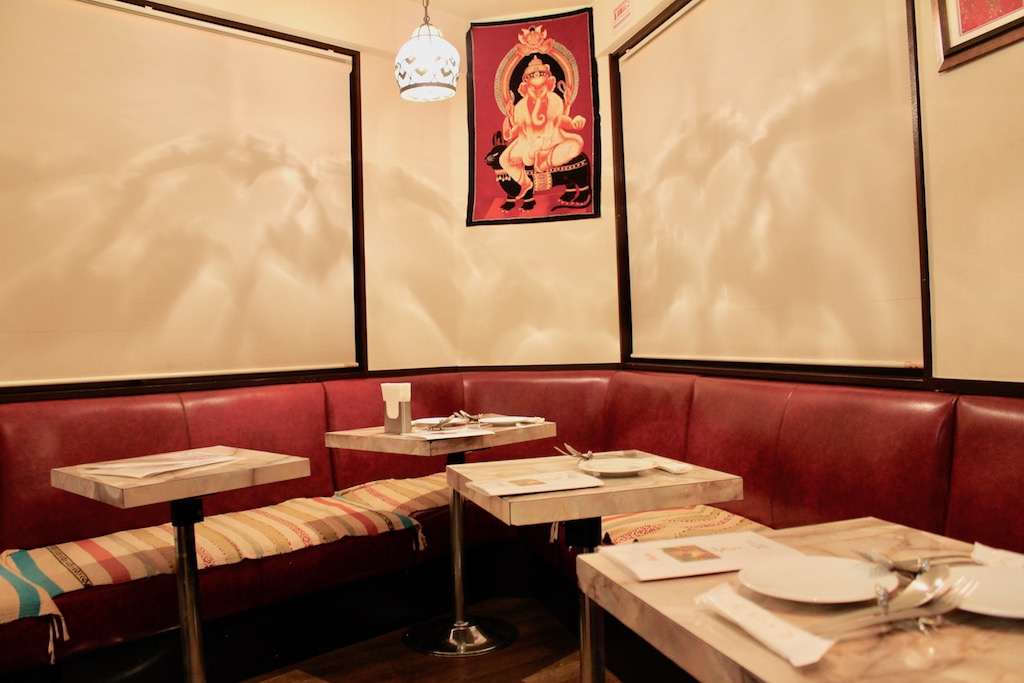 Kagamimiya San's Pick: Acharanata | 2-27-14 丸萬 building 3F Nakano Tokyo 164-0001
In Tokyo, you can get amazing food and try cuisine from all around the world. But we guarantee that it is going to be hard to find authentic Sri Lankan cuisine, unless you're in Nakano and you know local secrets! Acharanata is delicious Sri Lankan cuisine for those who want to spice up their life, hidden on the 3rd floor.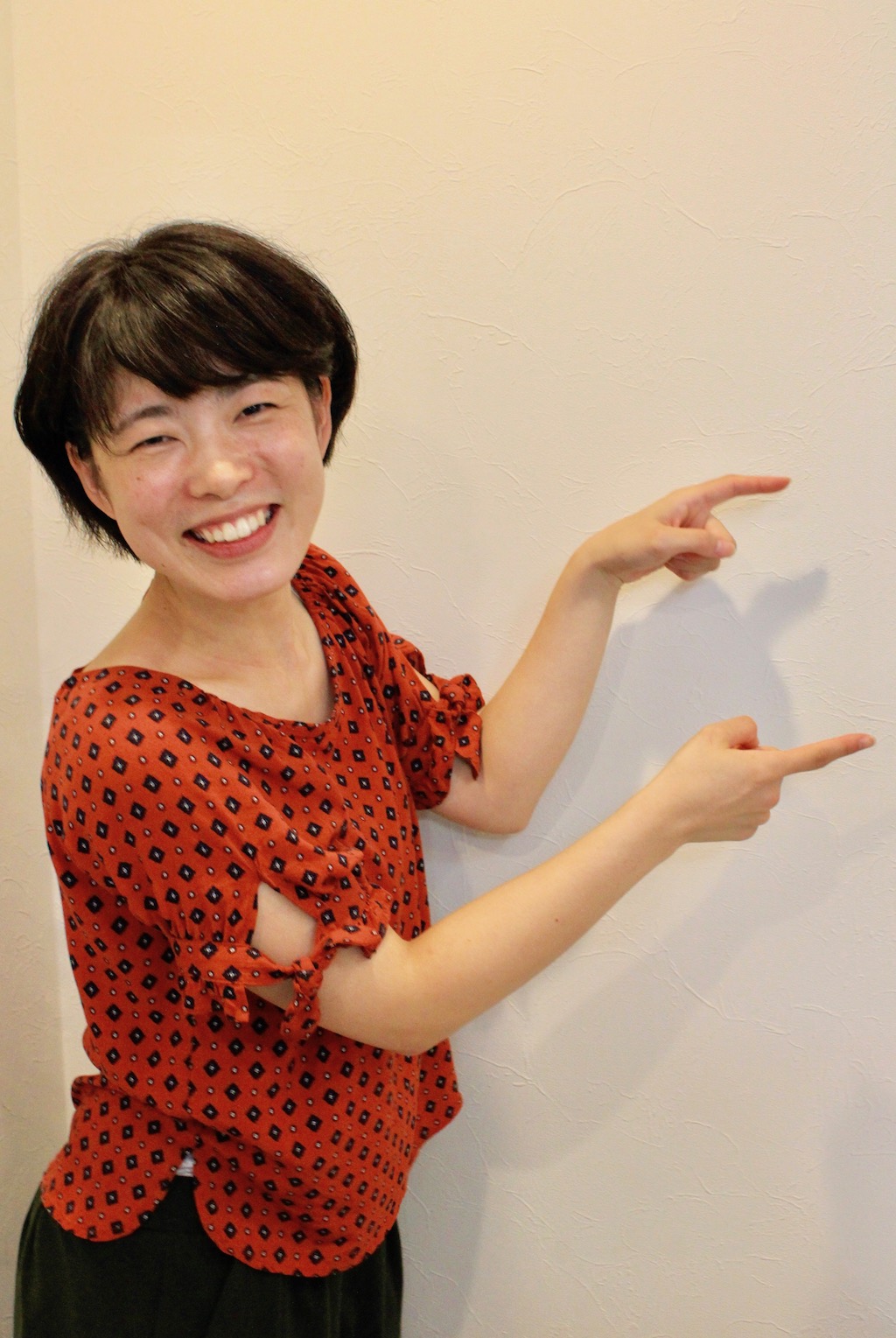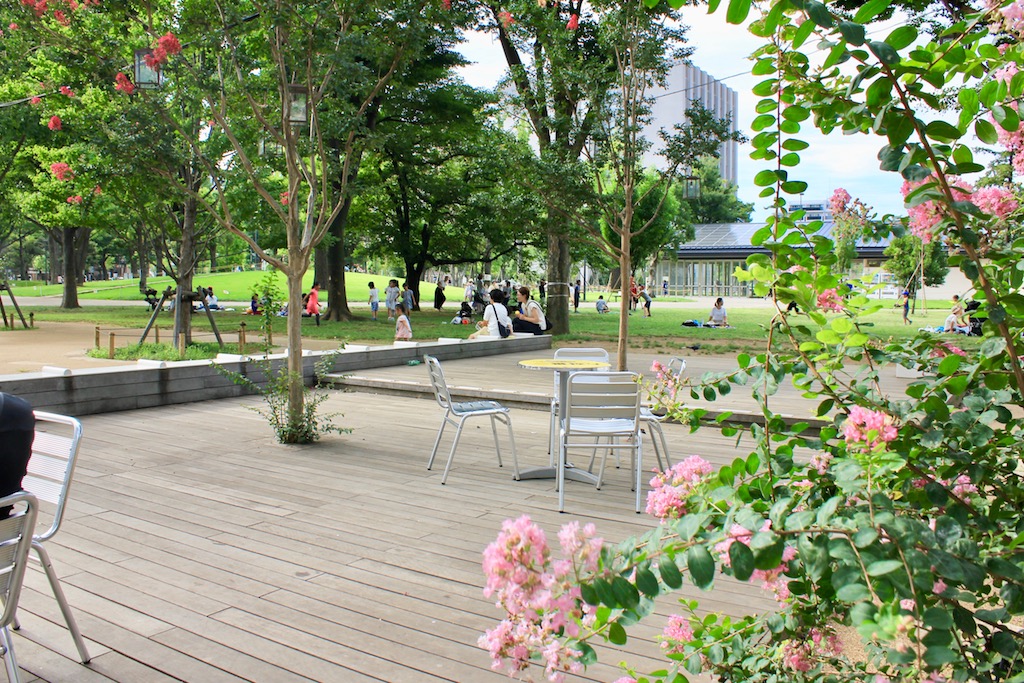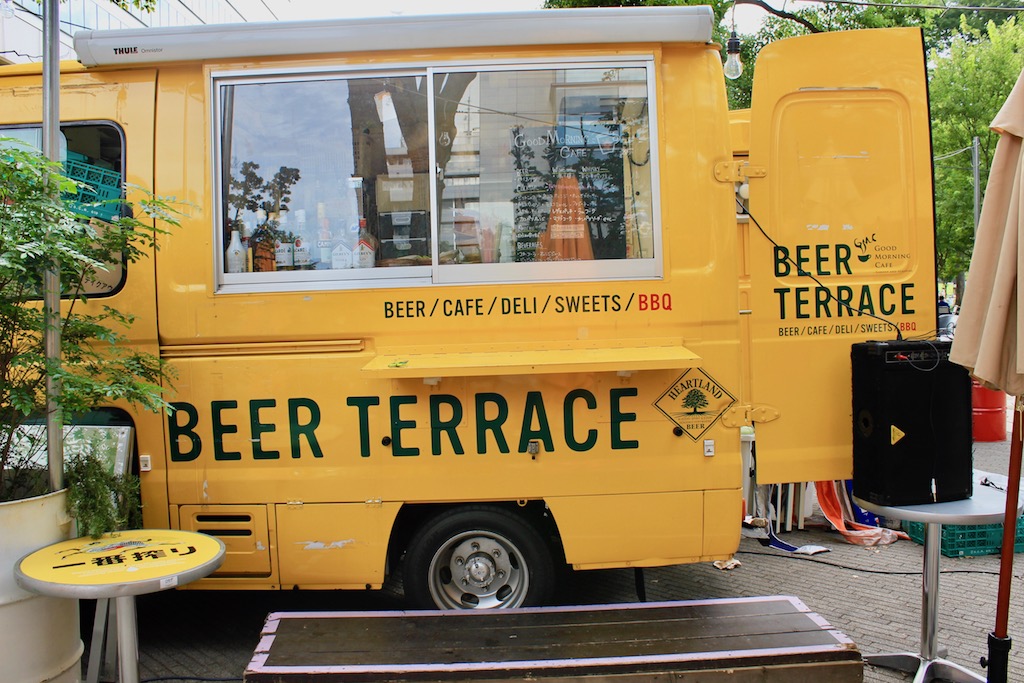 Emi's Pick: Nakano Central Park | 4-10-2 Nakano Tokyo 164-0001
As urban as Tokyo is, you're never actually that far from a nice park where you can relax, surrounded by nature. After braving packed Nakano you can treat yourself to a rest in the idyllic Nakano central park. A super chill place to do your hanami picnic, there's even barbeque grills and food trucks there!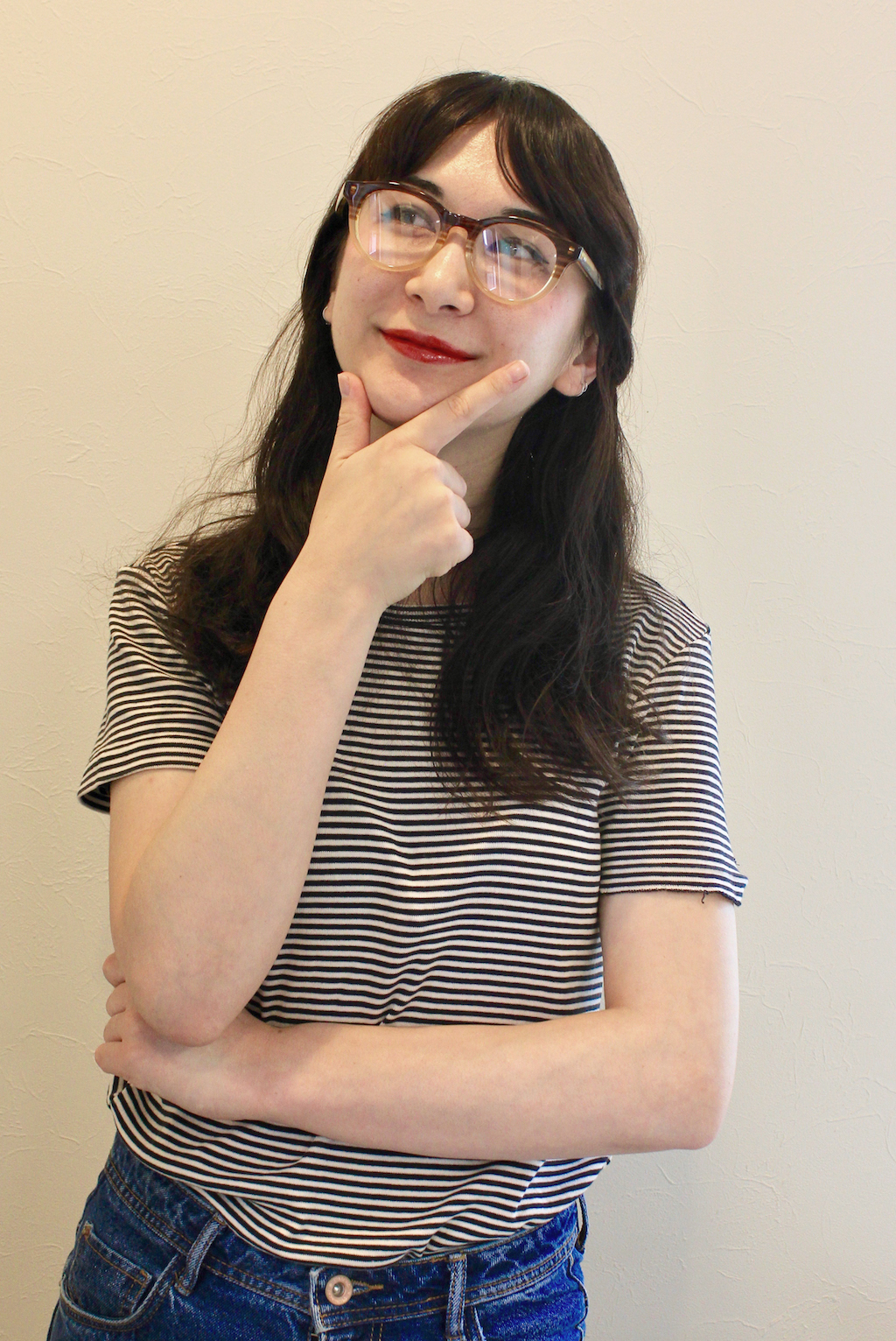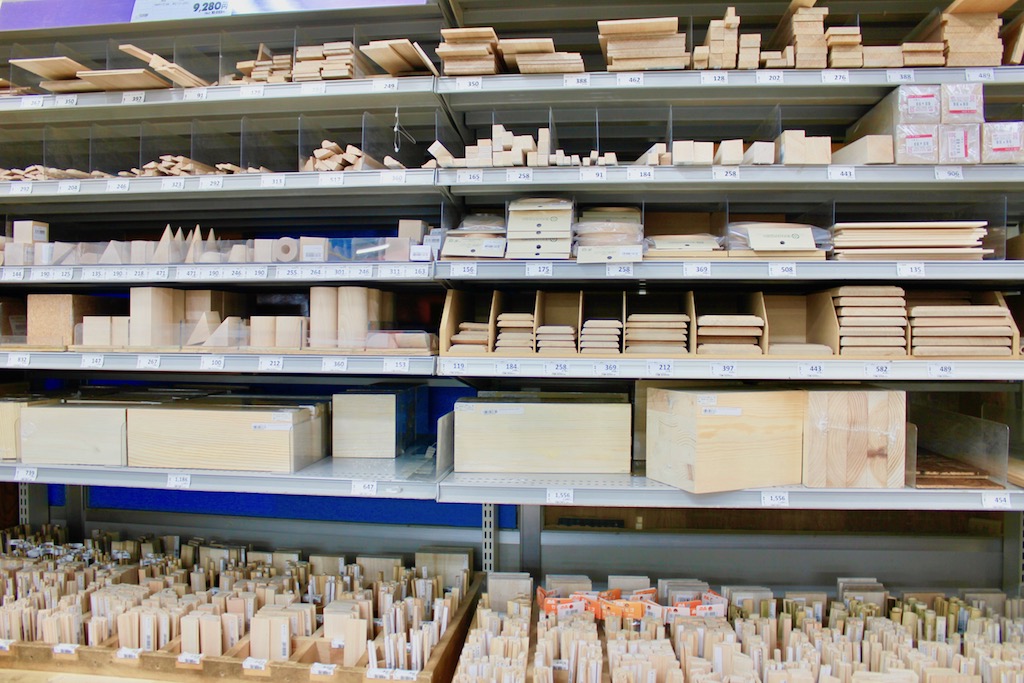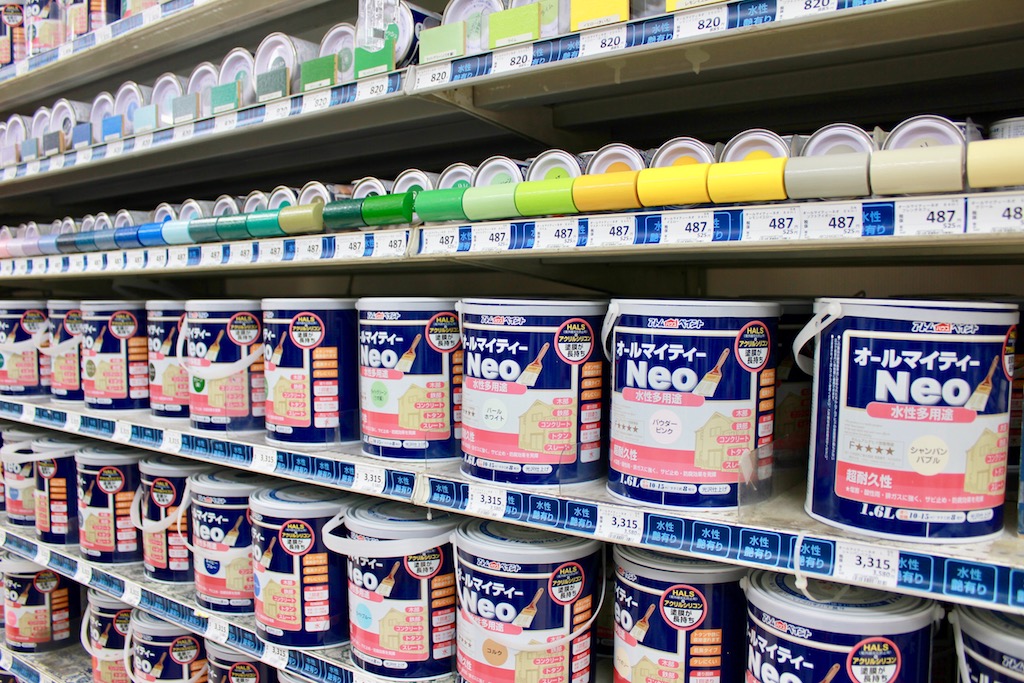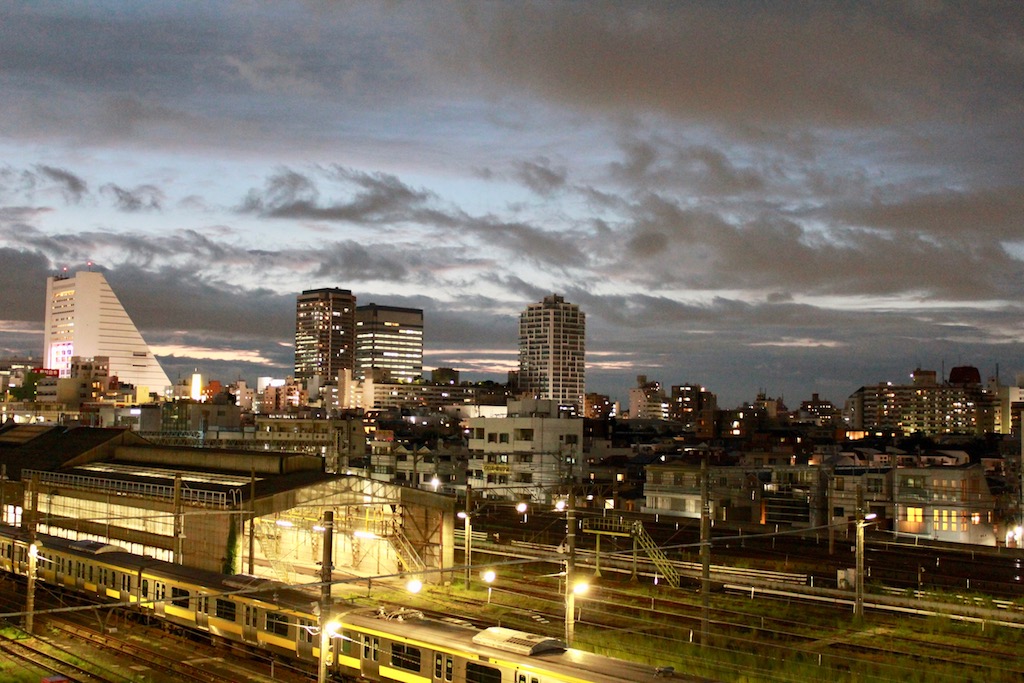 Naomi's Pick: Simachu | 2-10-11 Nakano Tokyo 164-0001
This hardware megastore is just a few minutes' walk from Nakano station's South Exit and it's got what you need for that next DIY home project. Seriously, anything you want. But the real gem is the killer night view from the parking lot roof. Photography fans give it a try!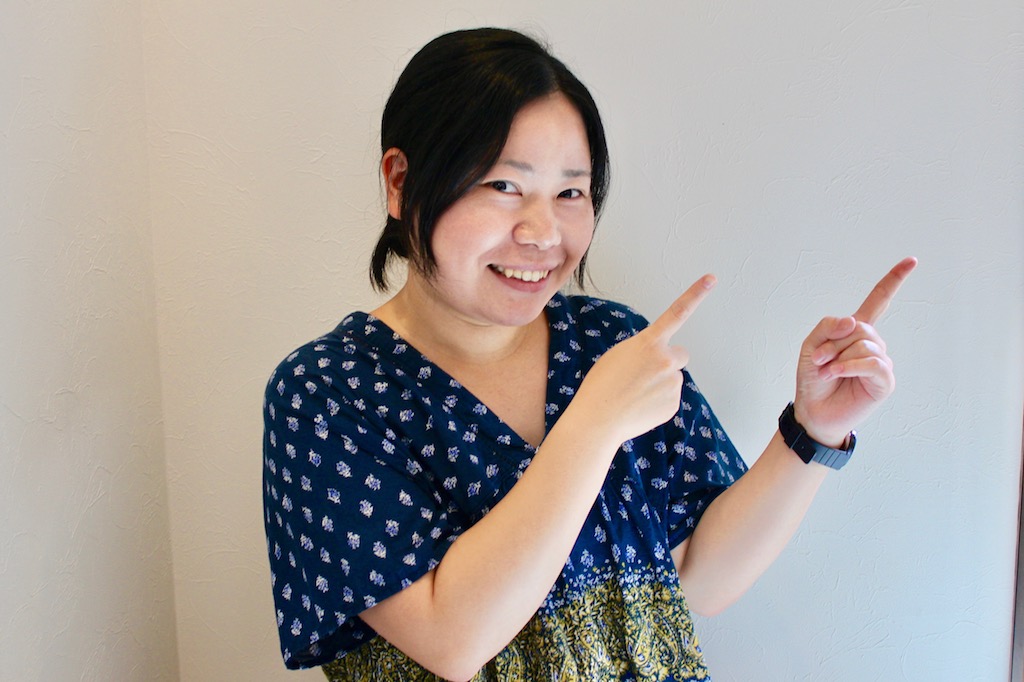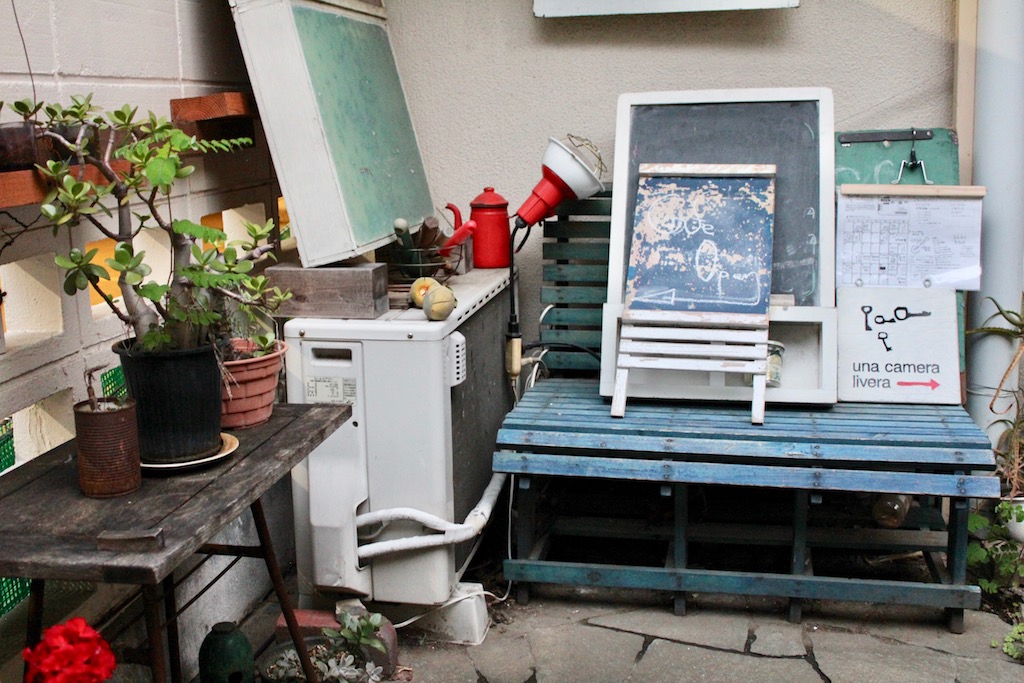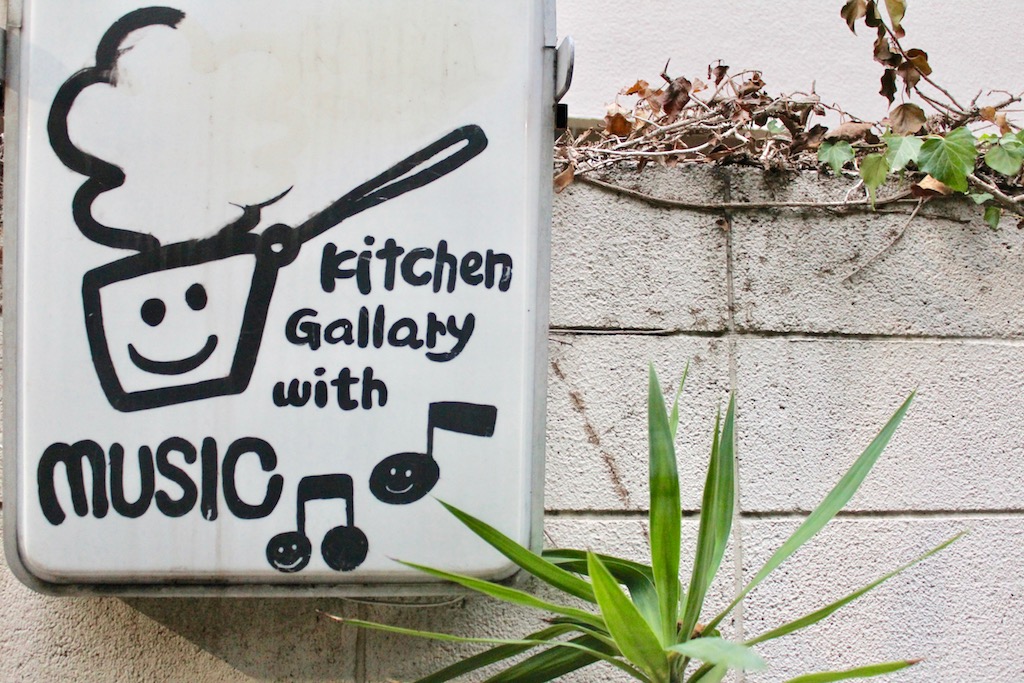 Owada San's Pick: Una Camera Livera | 2-12-5 Nakano Tokyo 164-0001
This café holds all manner of eclectic events and they don't advertise them on their website or Facebook. Instead you better just go on down and see who's running the café for the day. People rent the whole café for whatever purpose they choose, e.g. art shows, music sessions, gallery events, workshops, you name it. They can even feature their own menu. Much more exciting than your usual café!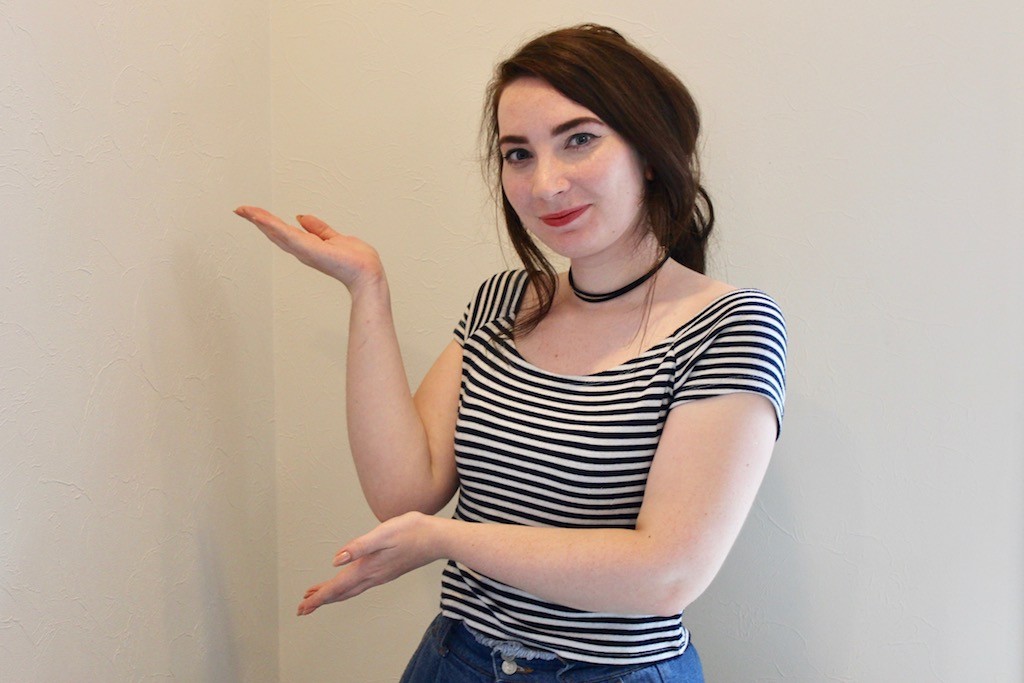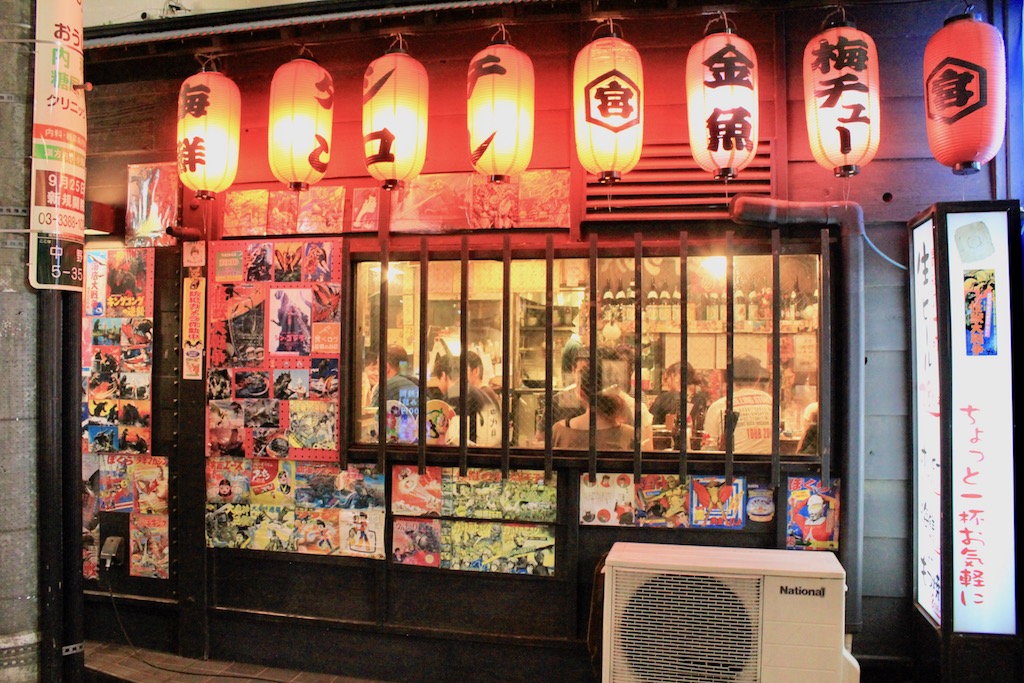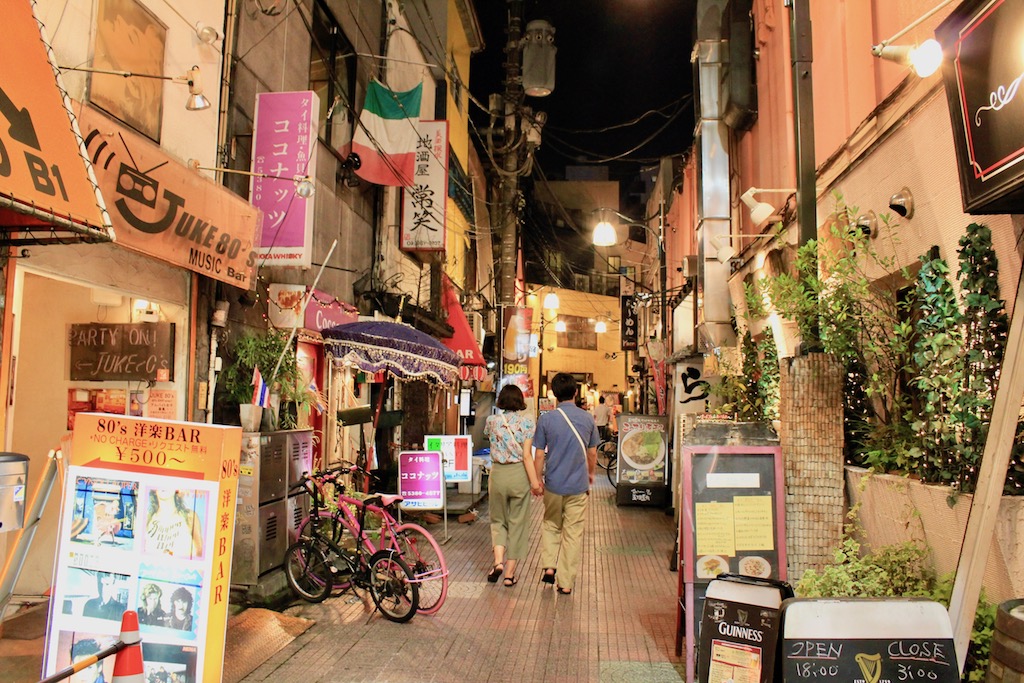 Jess' Pick: Nakano's Showa Street | North Exit backstreets
The Showa must go on. Take a trip down Tokyo's memory lane and find izakayas filled with memorabilia from post-war Japan. These back-streets located behind the Nakano station area bustle with merry-makers in the evening. The many hostess clubs and girls bars show a seedy edge of Japanese culture which is not always visible but is always interesting to intrepid explorers.
This post is provided by Tulip Real Estate, offering share houses all throughout Tokyo. Interested in living in amongst all the excitement of Nakano? We offer 2 share houses right in the heart of Nakano!
Happy House Orange: Meet new friends and exchange language together! https://tulip-e.com/en/estateinfo/17/
Happy House Asian: A female-only share house with a cozy, traditional Japanese atmosphere. https://tulip-e.com/en/estateinfo/6/
Follow us for our Tulip tips, Tokyo trips, and living accommodations below!
Insta: @tokyotulip
other blog about Nakano https://tulip-e.com/en/blog/to-do-list-in-nakano/