Tulip Real Estate Co., Ltd. Licensed by Tokyo Metropolitan Governor: (3) 93901
Menu Property Info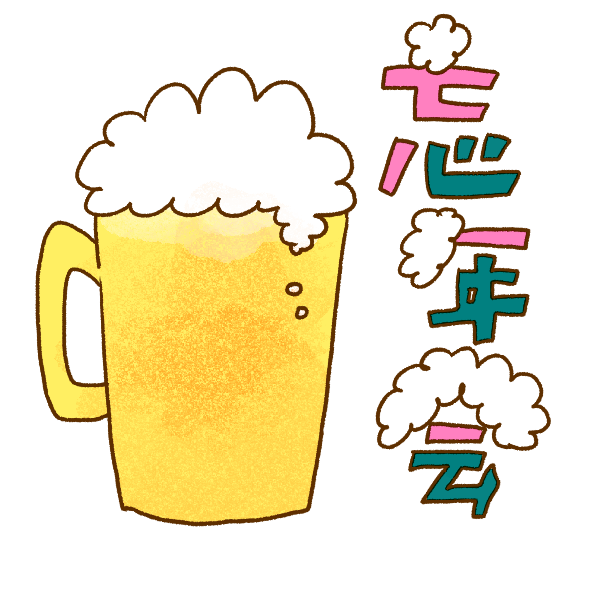 Literally meaning "forget the year", bonenkai (忘年会) are parties held with friends and coworkers at the end of the year to leave behind the stresses of the past year and begin the one ahead refreshed via alcohol consumption.
For this year's Tulip bonenkai, our ever-enterprising lady-boss Norie-san invited us to Shamaim for an authentic Israeli tabehoudai (食べ放題) aka all-you-can-eat session. Think copious amounts of soft pita and scrumptious hummus washed down with your choice of alcoholic beverage! Perched on the first floor of an inconspicous suburban building just a minute's walk from Ekoda station, Shamaim presents an intimate atmosphere of middle-eastern decor, dark honey wood interior and lively music.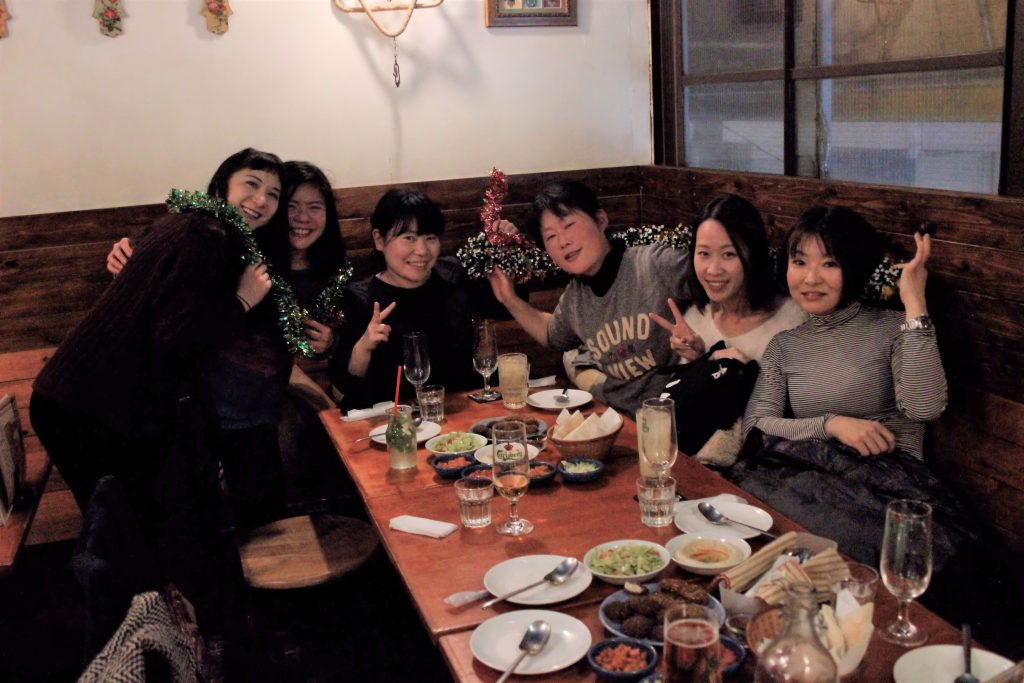 We started off the evening with a heartful kanpai  ("cheers") and an obligatory group snap draped with cheery Christmas tinsel supplied by our unofficial designer-slash-entertainer-in-chief Naomi! With the formalities out of the way, we were ready to wind down into a rowdy evening, catch up on life outside of work, and eat to our hearts content. Dinner began with a mouth-watering starter spread of hummus, falafel, pita, and salads!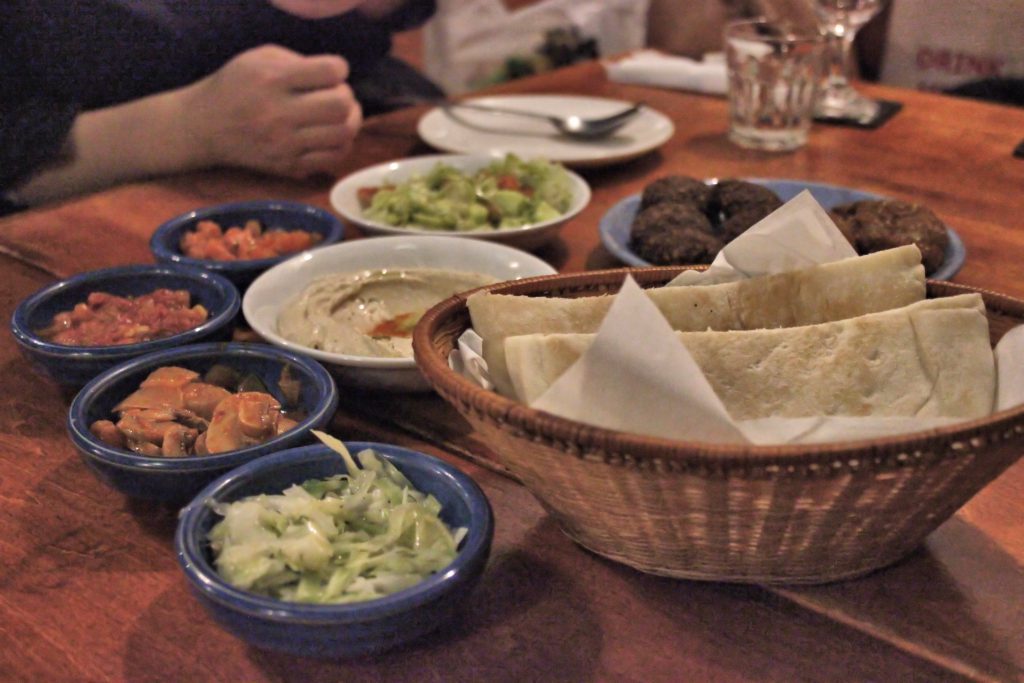 Following the starters, we heartily feasted on plates of freshly fried schnitzel along with lamb and chicken shish-kababs on beds of perfect rice pilaf. As Tal, the hospitable owner is fluent in both English and Japanese, we had absolutely no problems requesting for seconds! And boy did we spare no effort asking for another round (or two) of our favorites. After chatting the night away exchanging experiences from past and present, we parted ways with full bellies and another year of memories as some headed home while others continued the celebration at the karaoke room!
Interested in giving Israeli cuisine a go? Why not make your way down to Shamaim at:
TM Bldg. 2F, 4-11 Ekoda, Toshima-ku, Tokyo
東京都練馬区栄町4-11 アートビル 2F
03-3948-5333
PS. They are veggie-friendly!