Is Nakameguro a residential area? Especially in weekends and in March and April, you probably think Nakameguro is part of Tokyo's center. But! Nakameguro is officially a residential district. It is noticeable when you arrive at the main road next to Nakameguro station, there are all apartments along this road. Despite being a place to live peacefully, there are many unique shops, restaurants, art galleries, green strolling areas and other facilities.
Not far from Nakameguro, there are some iconic spots for visitors, like Starbucks Reserve Roastery, Meguro Sky garden (a roof top park), Tokyo Metropolitan Teien art Museum, Hotel Gajoen and it is extremely close by Shibuya, Ebisu and Sangenjaya! It is a great place to visit several spots in 1 day. Going from one spot to another, the famous river is a good place to walk along. When all the cherry blossoms are blooming, it is the best moment to stroll along Meguro River, since this place is one of the most famous cherry blossom spot in Tokyo. Beautiful during daytime and nighttime. Although, during the blooming season, don't expect a smooth stroll. It can be so crowded, that there are moments that you are trying to dive in a bath of people and pink flowers.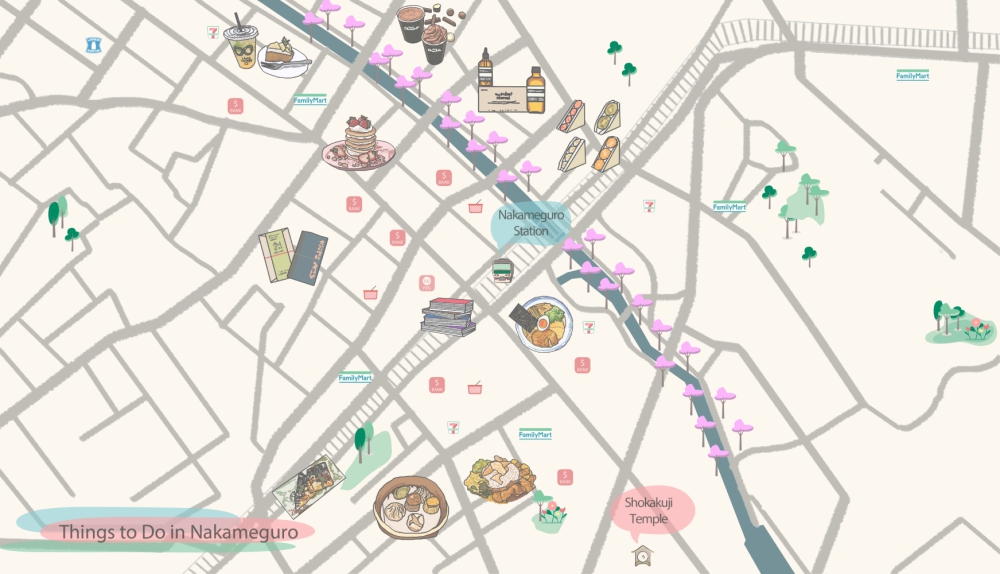 Nakameguro station is in 12 minutes reachable from Ebisu station on foot and 25 minutes reachable from Shibuya on foot. The trains and undergrounds which are coming to Nakameguro station:
Some historical facts about Nakameguro:
The name Nakameguro seems to come from an important guard of Edo period. "Naka" means "Inside", "Me" means "Eye" and "Guro" came from "Kuro", which means "Black". Meguro, so Black eyes can from the guard statue with black eyes. That statue is to protect at the Edo borders.
Not so far from Nakameguro, closer to Meguro station, there is a temple called Meguro Fudoson temple. Around that temple there are at least 2 main points known of that area, the iconic Meguro-ame, in English Meguro candy. And the second iconic food was the bamboo shoot rice.
Apparently around Meguro there was a lot of bamboos. Nowadays the bamboo farmers have been disappearing.
Interesting points about Nakameguro:
Nakameguro is still changing, and more interesting shops, restaurants and galleries are coming. Especially Nakame Gallery Street under the railways, is becoming more elegant hipster style.
Interior Design of different cafes and shops are also interesting to check!
The cherry blossoms are a must-see
For knowing the area a bit better, a map with images: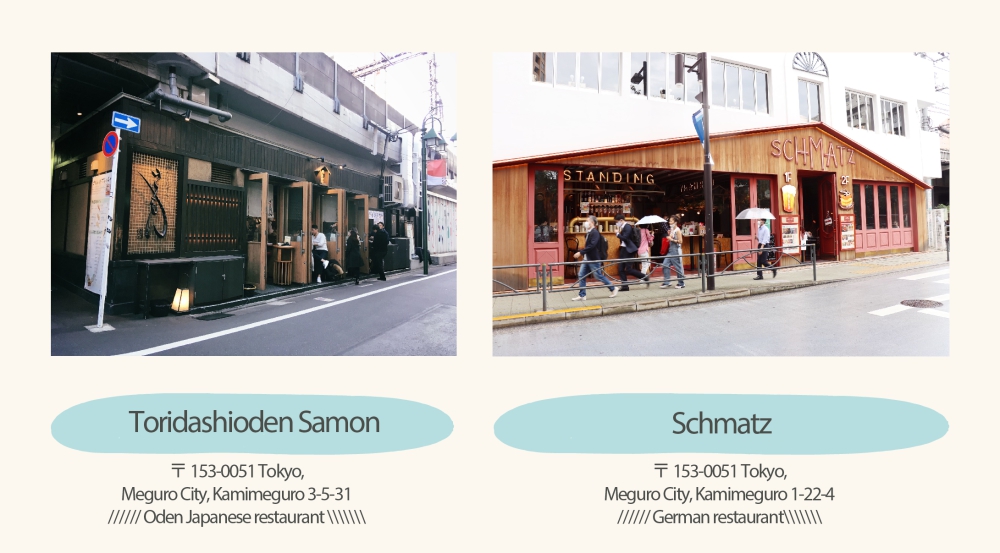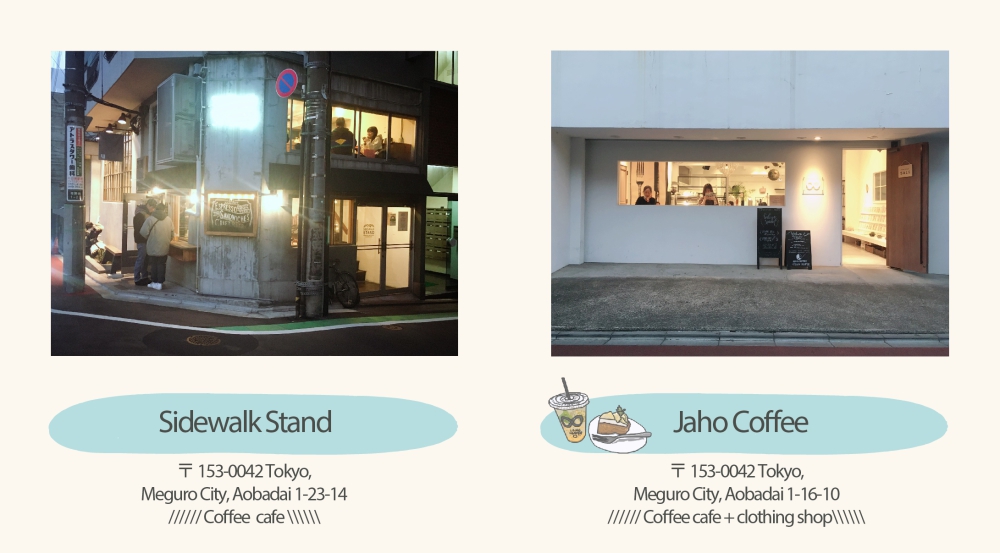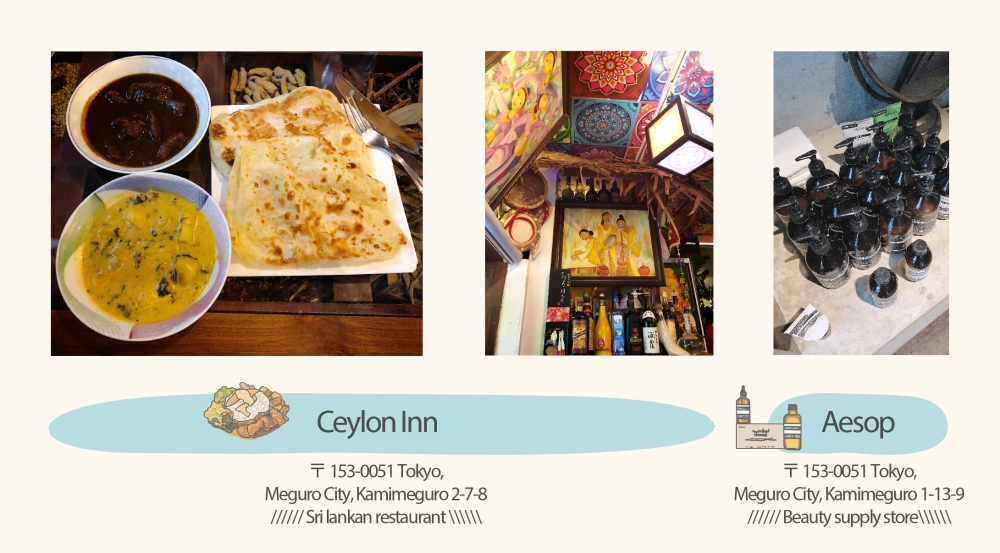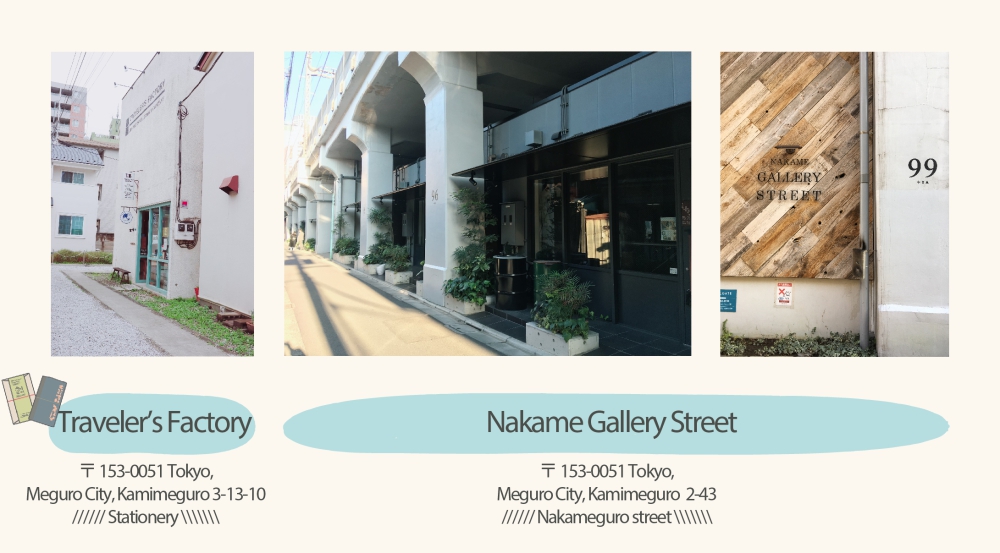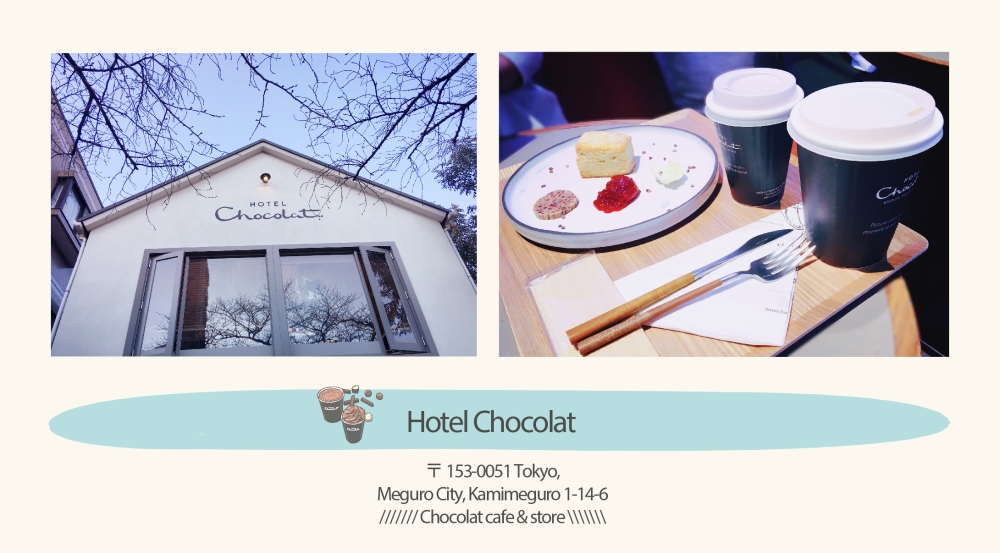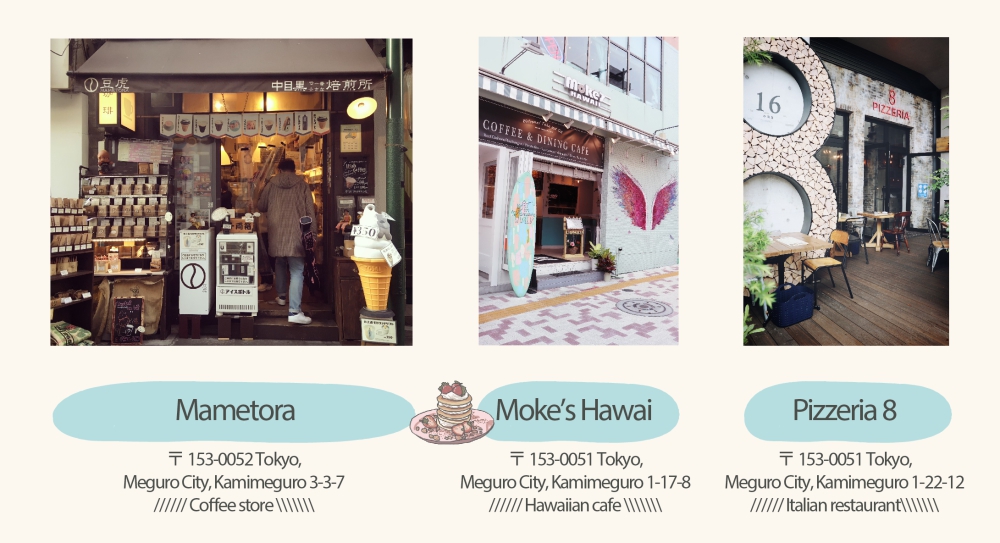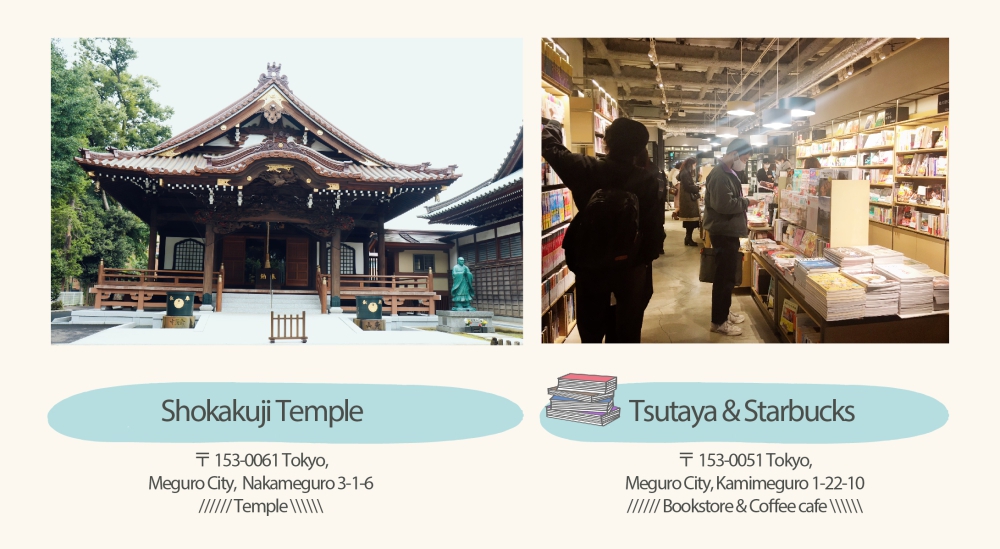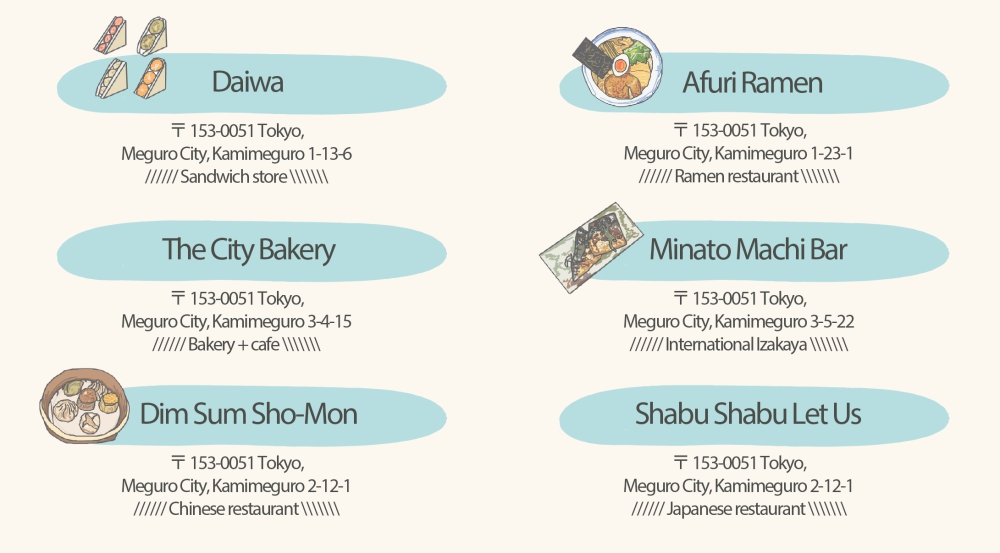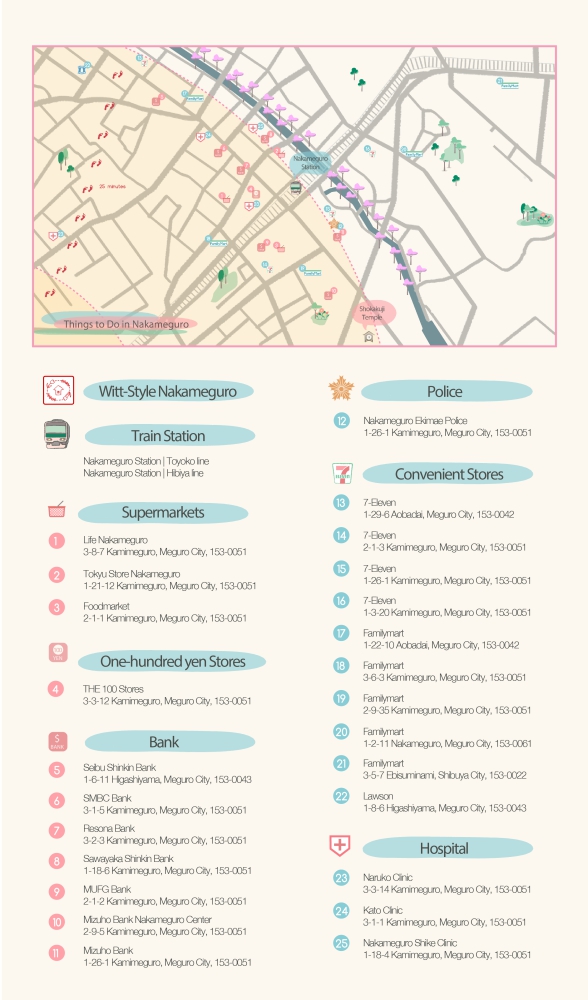 Special thanks to Elena Calderon Alaez to guide us in Nakameguro.
This is about Nakameguro in Setagaya-ku, but in walking distance, you can easily walk to Yutenji. To know more about Yutenji, see our guide map:
To-do-list in Yutenji
Follow us on social media
Insta: @tokyotulip
FB: @tuliprealestate.co.ltdSalura