Tulip Real Estate Co., Ltd. Licensed by Tokyo Metropolitan Governor: (3) 93901
Menu Property Info
Everybody who moves to a new country, it is challenging to visit a drugstore and finding the product you want. The best way is to ask a staff of the drugstore, but if speaking is problematic as well, hmmm…. It might be useful to know about the products of the country.
To help out kanji-challenged expats in Japan (like me), here is a  summary of the most popular cleaning products in Japan. There might be different brands in various drugstores, but these products (of different brands) are common here. Hopefully it is useful and easy to understand, since translation camera apps are not always doing their job properly. Either, you are new and still need to get some products, or you have always wondered if you have used the Japanese cleaning products properly.
The products are explained as:
Original Japanese name
English name
Japanese pronunciation / Japanese name in Roman
Function
Instruction
Enjoy shopping in drugstores!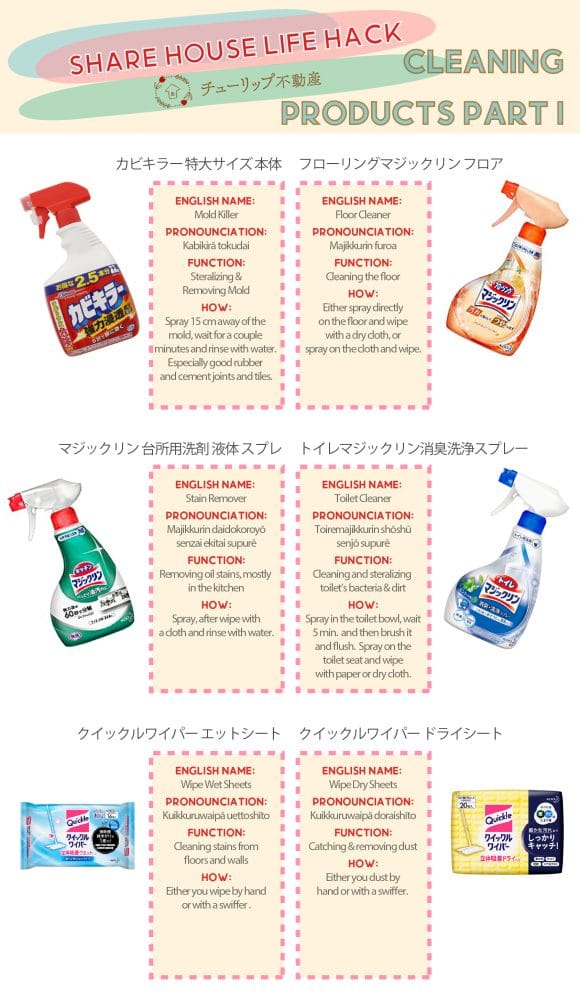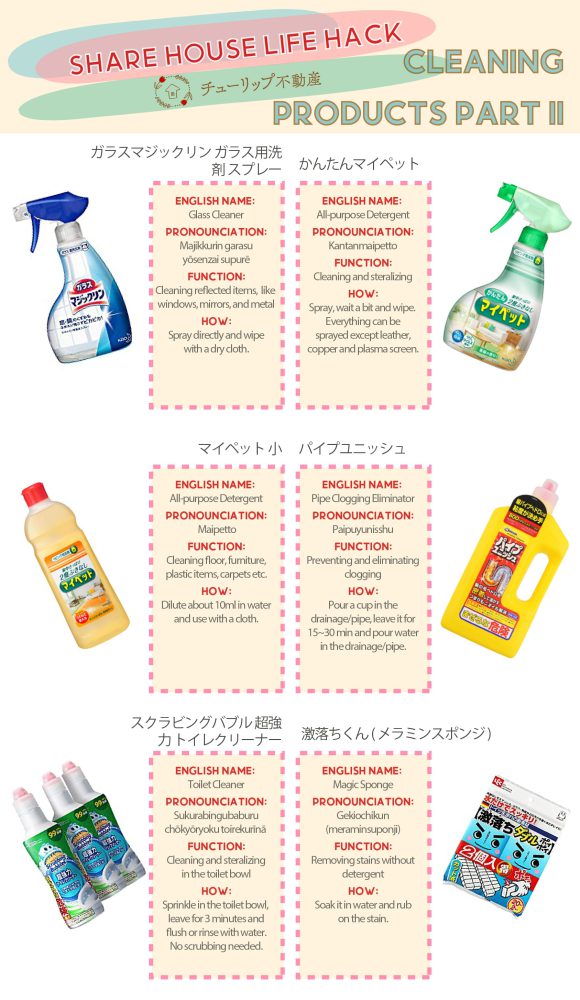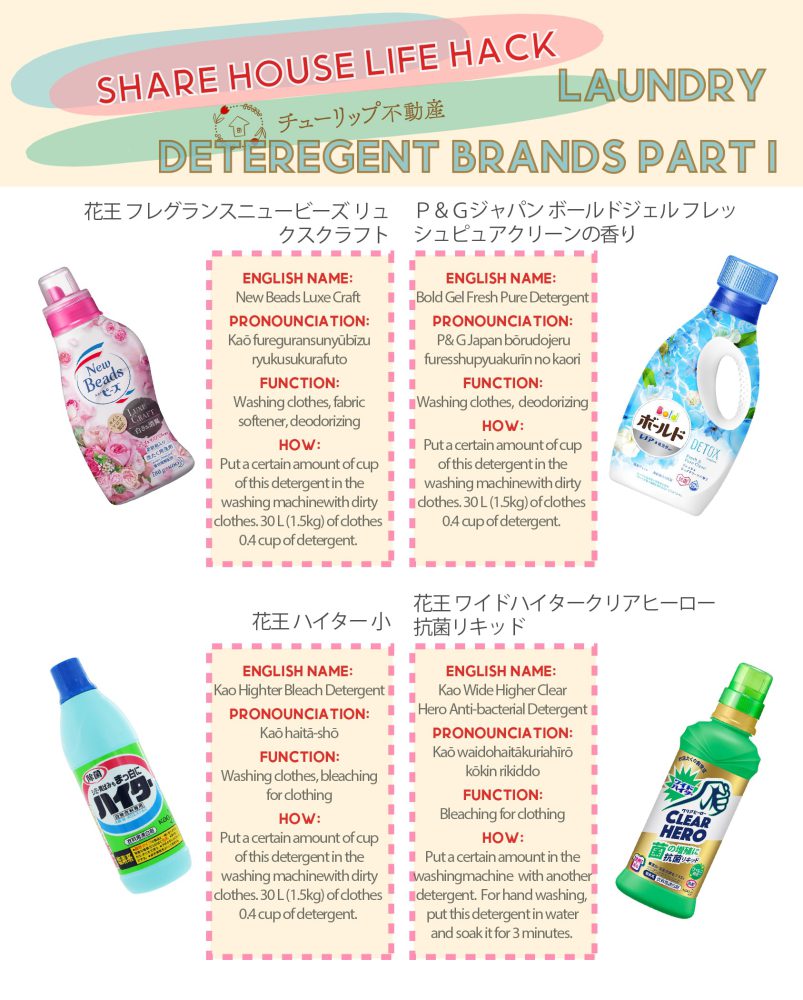 Check our share houses:
https://tulip-e.com/en/
Follow us on social media  🌷
Insta: @tokyotulip
FB: @tuliprealestate.co.ltd