Are you new to Japan and trying to settle into your new share house or apartment? Or have you been living in Japan for years and still haven't cracked the code of Kanji? You're in luck because we have made a Share House Cheat Sheet Series for your electronic appliances so go ahead and finally give Google Translate a rest!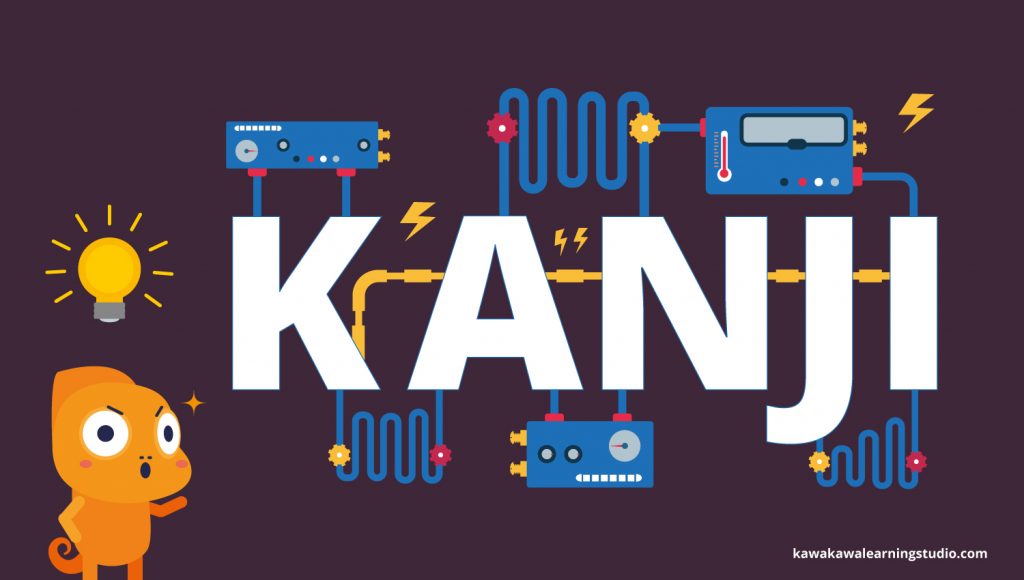 Tulip Real Estate is a female-run share house company located in Tokyo that aims to support women who want to enjoy the city life, maintain their careers, or start up their own business ventures all while saving up their finances. When living in a share house, not only can you practice your language skills and meet new people, but you can also save a ton of yen by not having to buy your own home appliances. Tulip Real Estate share houses provide furnished living rooms, kitchens, dishware, cookware, utensils, and electronic appliances.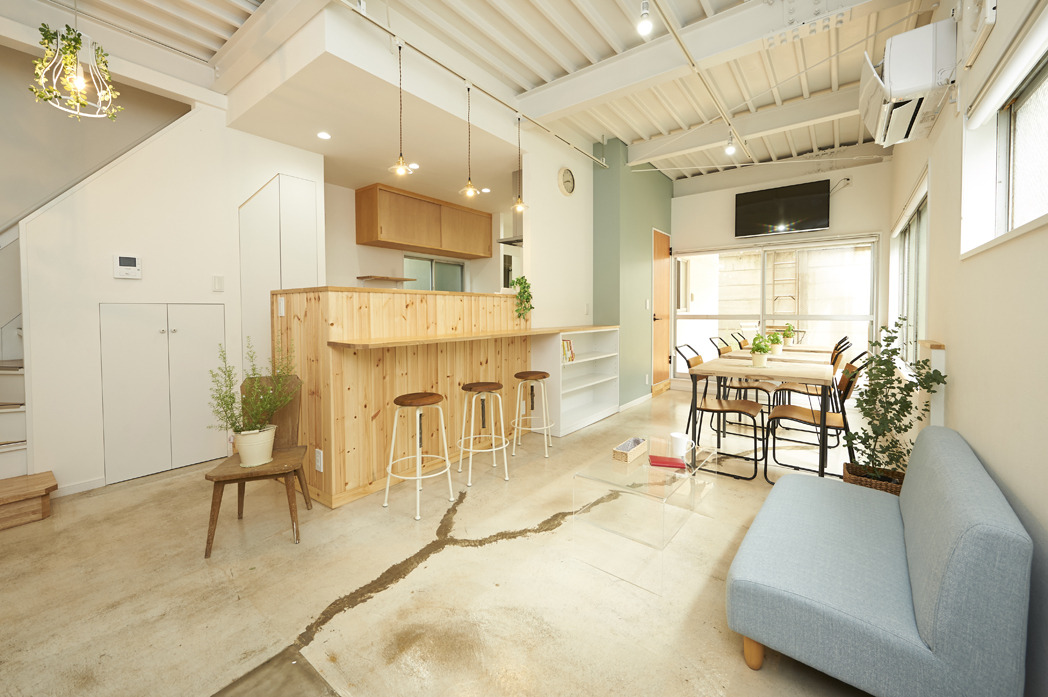 Being able to use all of these appliances freely at your fingertips is amazing, but if you can't read the language,  be prepared to run into some issues. Luckily we have got your back, enjoy these cheat sheets and let's memorize them once and for all!
Air conditioner/Heater remote controller translation from kanji so you can finally know right away not to turn on the heater on a sweltering summer day in Japan.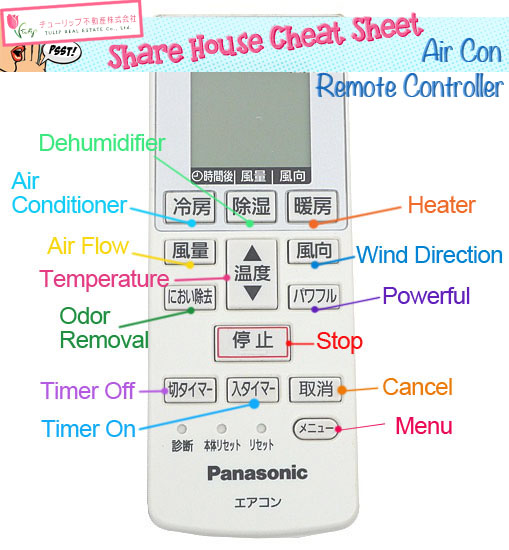 Next up is our kanji cheat sheet for the washing machine and drying machine. Say goodbye to the days of pressing that one, standard button for all types of clothing or accidentally pressing the wrong button with no return. Wash your delicates with the love and care that they deserve!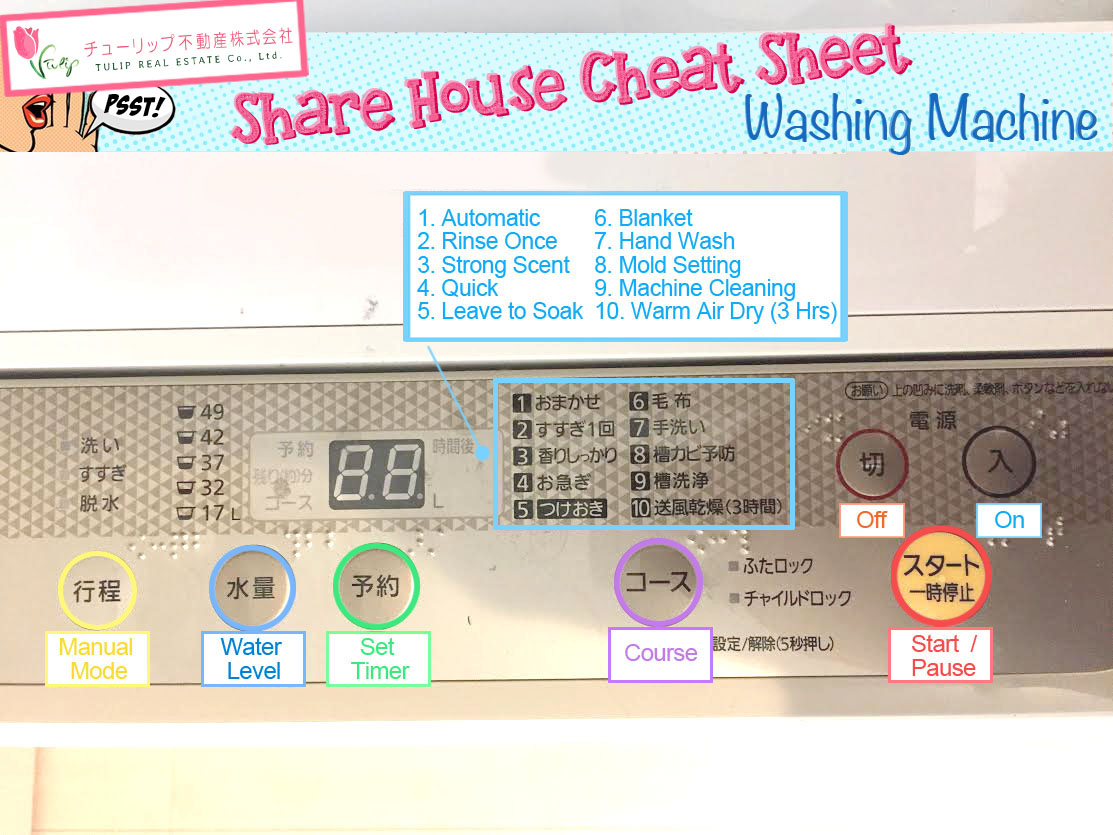 Most Japanese kitchens do not have a large, industrial oven like many households might have in the west. Instead, 2-in-1 microwave ovens are quite standard in order to save space.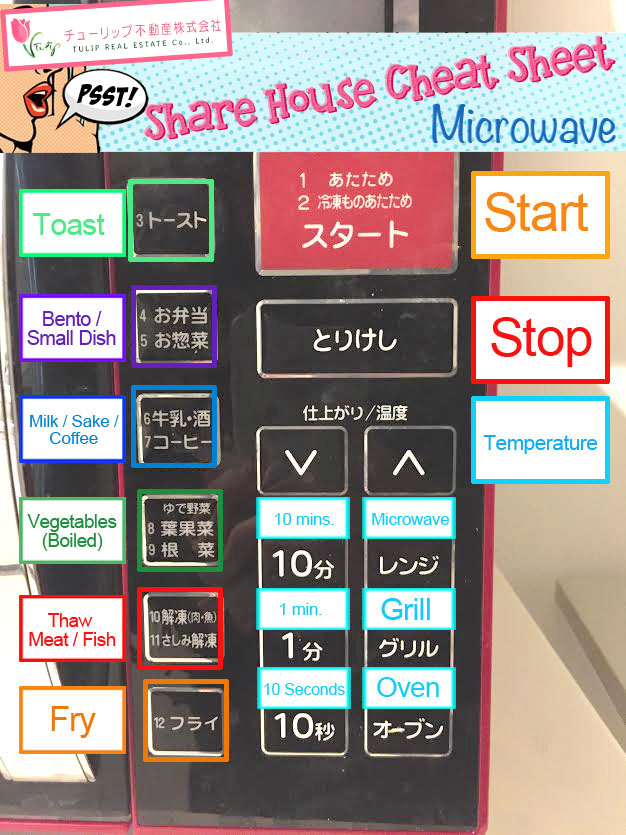 Another common appliance in most homes in Japan is IH stoves as opposed to the gas stove. Take note that some power buttons require you to hold for about 2 seconds!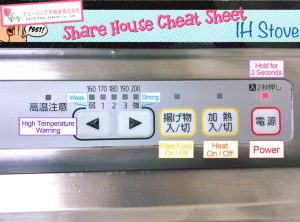 The most-loved toilet around the world, Japanese electronic bidet toilets. These bidets can be found not only in homes but are pretty common in many establishments all around Japan. There are also two flush settings you may find on the handle with 小 (small) and 大 (large) in order to save water. Eco-friendly and luxurious!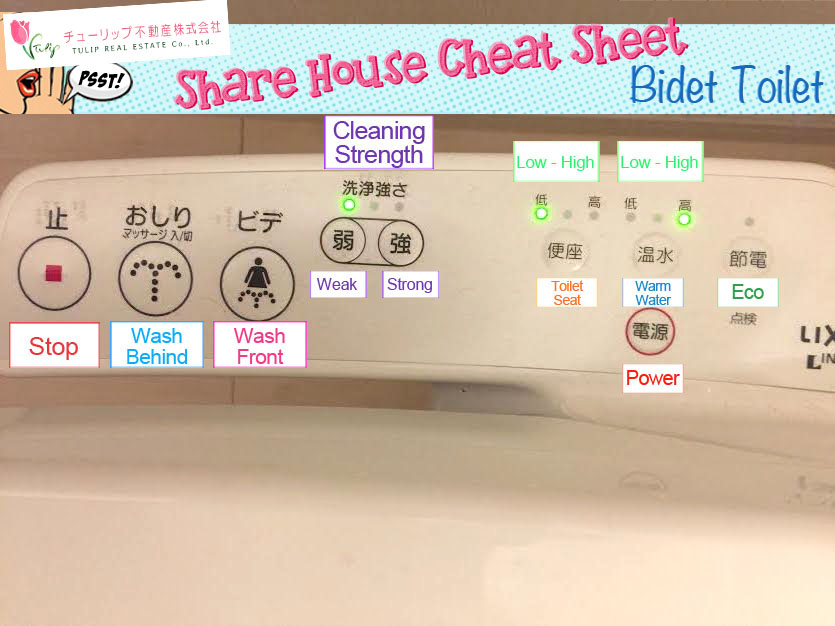 Who knew that there were so many ways to cook rice! Check out the rice cooker kanji guide so you can cook rice properly, it is after all a staple in every Japanese meal.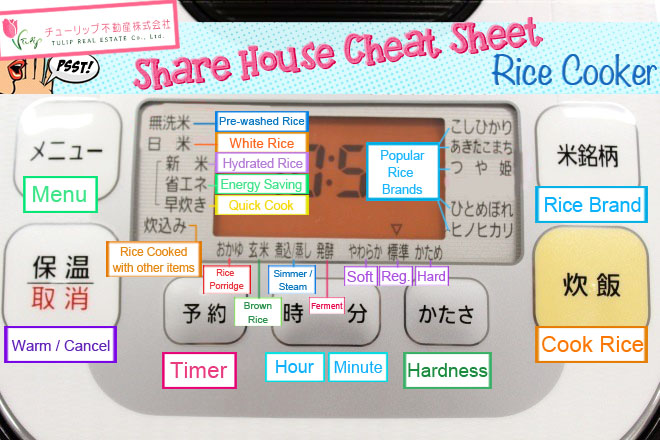 remote controller
There you have it, hopefully, you are one step closer on your journey to mastering kanji!
Follow us on social media  🌷
Insta: @tokyotulip
FB: @tuliprealestate.co.ltd
For other life hacks, see our page:
Gomi Guide (Trash in Japan)