We met with Ms. S, a resident at our Happy House Herb shared house, who has enjoyed the shared house life for 7 years. Happy House Herb has recently been revamped with some lovely design touches that fit the house' name. Please check out our interview with her and the why she feels that the house is unique.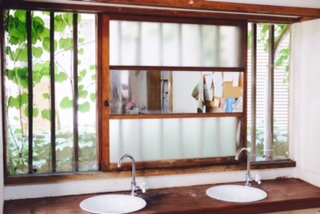 Happy House Herb
What interested you to live in a shared house?
 Before I moved to Tokyo, I had been living alone. When I came home and no one was around, it felt a bit lonely and so I thought about a shared house! Things have really changed since I've moved because now I come home and talk with the housemates about things that happened that day, something interesting we saw, or anything at all and it makes me feel very happy.
What is your favorite thing about living in Happy House Herb?
 The location is great. I can go to Ikebukuro from the Seibu Ikebukuro Line or to Shinjuku from the Oedo Line so it is very convenient! With the small number of people in the house, it is nice to know everyone's face and know the housemates better.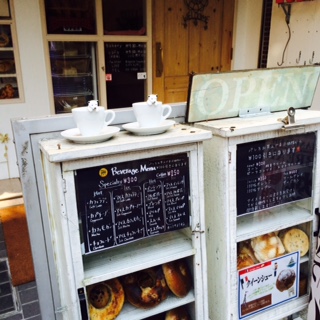 Delicious and charming bakery
How would you describe the surrounding area you live in? Do you have any favorite spots?
There are several universities around so there is really a college town feel. For drinking parties or hanging out, a lot of students gather near the station to meet but it doesn't feel dangerous because the police station is near. There are quite a lot of great small Japanese restaurants, curry shops, restaurants with International dishes, as well as many antique stores and handmade craft shops.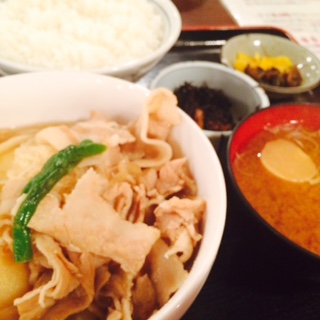 Ms. S's favorite Japanese restaurant
What are your favorite things about Tokyo?
 In Tokyo, you can meet many people with similar interests as you do. For example, I have an interest in music and moving here has allowed me to meet many like-minded people.
 Has living in a shared space help or change you in any way? How so?
 Living with people from other countries allows me to discover new things. I learn about the food differences from other cultures every day – different seasonings, cooking utensils…I've even seen a red colored crepe being made! I also think about how to communicate with others more since we all live in a shared space. With the international people in the house, I can practice some English together and even resolve things in English. If there is ever a more complicated issue in the house, we can always contact Tulip.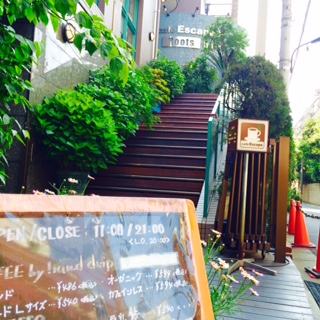 Cute entrance to the café we went to together!
Have you had any challenges in the house that you were able to overcome or resolve?
We experienced the big earthquake in East Japan. Fortunately, there was no major damage in our house but that was a very uneasy night. One of the residents had a radio, so we all gathered together listening to the radio and all slept upstairs on the second floor.
 Do you have any other plans in the future while you are in Tokyo?
I want to try learning about the tuning fork (a musical pitch resonator) in Tokyo. I believe that there can be a healing effect with that.
 Is there anything else you would like to share with our readers about your experience in your shared house?
If you don't want to be at home alone but want your own space, I think that a shared house is great. Living here allows you to meet people that are different from you and you won't know who you can get along with until you try! Because the living is very affordable and the moving process is very reasonable, how about trying it sometime?
Check our share houses:
https://tulip-e.com/en/
Follow us on social media  🌷
Insta: @tokyotulip
FB: @tuliprealestate.co.ltd