Tulip Real Estate Co., Ltd. Licensed by Tokyo Metropolitan Governor: (3) 93901
Menu Property Info
Do you receive the Japanese newspaper every day? Any newspaper, is received at your house, has a couple of pamphlets of bargains of food, great offers of houses and …….Several times a year, you will receive a pamphlet of department store about a new Event. Today, we received a pamphlet about Tobu Yamagata & Miyagi Exhibition, starting from October 29th for 6 days!
Interesting! Tobu will install pop-up restaurants and shops to transform to a small hub of experiencing Yamagata & Miyagi prefectures food, items and the whole atmosphere.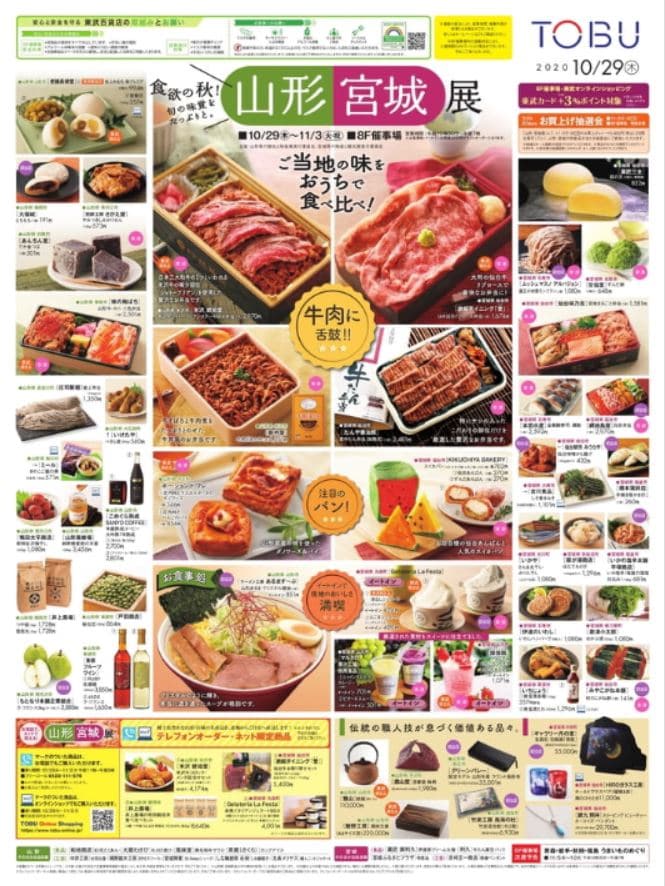 It is one of those event in Tobu department store in Ikebukuro on the 8th floor. All department stores have a venue to hold  such events on the upper floor. The opening hours are usually 10:00 to 19:00. They close the venue close much earlier on the last day of the event.
If you are a bit worried traveling in Japan, this is probably a good opportunity to experience something new, learning something from the other places in Japan, without going out of Tokyo. Are you curious how the beef from Sendai in Miyagi prefecture tastes like? Do you always wanted to try Yamagata ramen? Or you have no idea what the local food or local craftmanship is in Yamagata, and you want to know more.
More unique information about Japanese department stores
Follow us on social media  🌷
Insta: @tokyotulip
FB: @tuliprealestate.co.ltd