Hi, let me explain the neighbourhood of one of our house Witt-style Yoyogi.
JR Yamanote line trains stop at Yoyogi. You would expect an active spot in the city center, but Yoyogi is actually a quiet spot, but super convenient since it is located between Shinjuku, Sendagaya (Olympic Games stadium) and Harajuku. These three spots are reachable on foot from Yoyogi. Unfortunately, Yoyogi lost two interesting and popular spots, Healing Café & Bar and Yoyogi Village in 2020. Probably because of Covid-19, but it has not been confirmed. Despite losing these two popular spots, there are still other facilities, which are worth a visit.
Especially the Norengai! A fusion between traditional and modern food restaurants and bars. It is an old block with traditional Japanese buildings just next to Yoyogi station from Showa era (1926 ~ 1989). They renovated the buildings with a unique concept and interior design. For example the Champagne bar which serves Moet champagnes.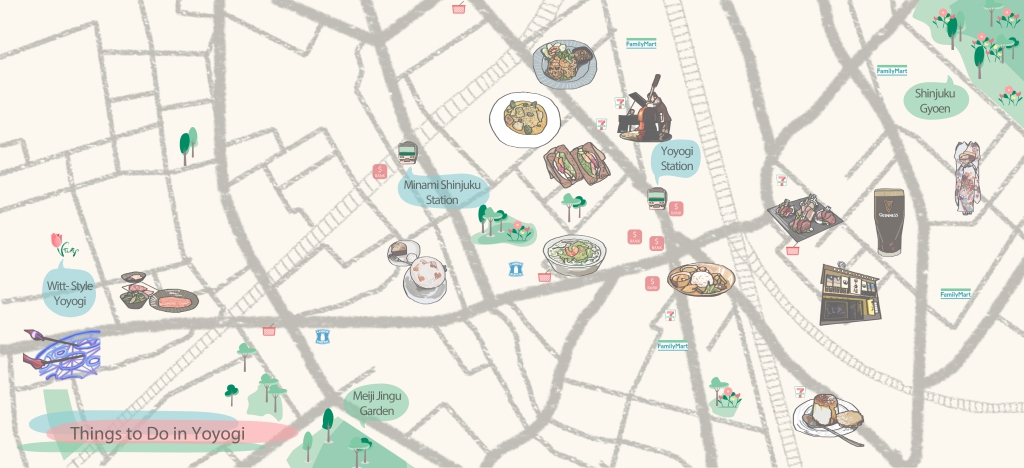 Eventhough there is this izakaya neighborhood, Yoyogi is rather peaceful and nice to live. For morning joggings or afternoon walks, you have two beautiful parks to choose from: Yoyogi park (incl. Meiji Jingu garden) and Shinjuku Gyoen. It is a good spot between chaotic urban vibe and beautiful nature.
The trains which are coming at Yoyogi station
JR Yamanote line
Oedo line
Some historical facts about Yoyogi
The name Yoyogi came from the Edo period, when Yoyogi was a green area with one big Momi Tree. The person who wrote about this tree called this area Yoyogi, which means Three of Many Generations.
Interesting points about Yoyogi:
On the east side and north side of Yoyogi there are Office districts, so Yoyogi is a good spot for lunch breaks or nomikai (drinks after work). These restaurants and bars are mostly full during workdays.
For knowing the area a bit better, a map with images: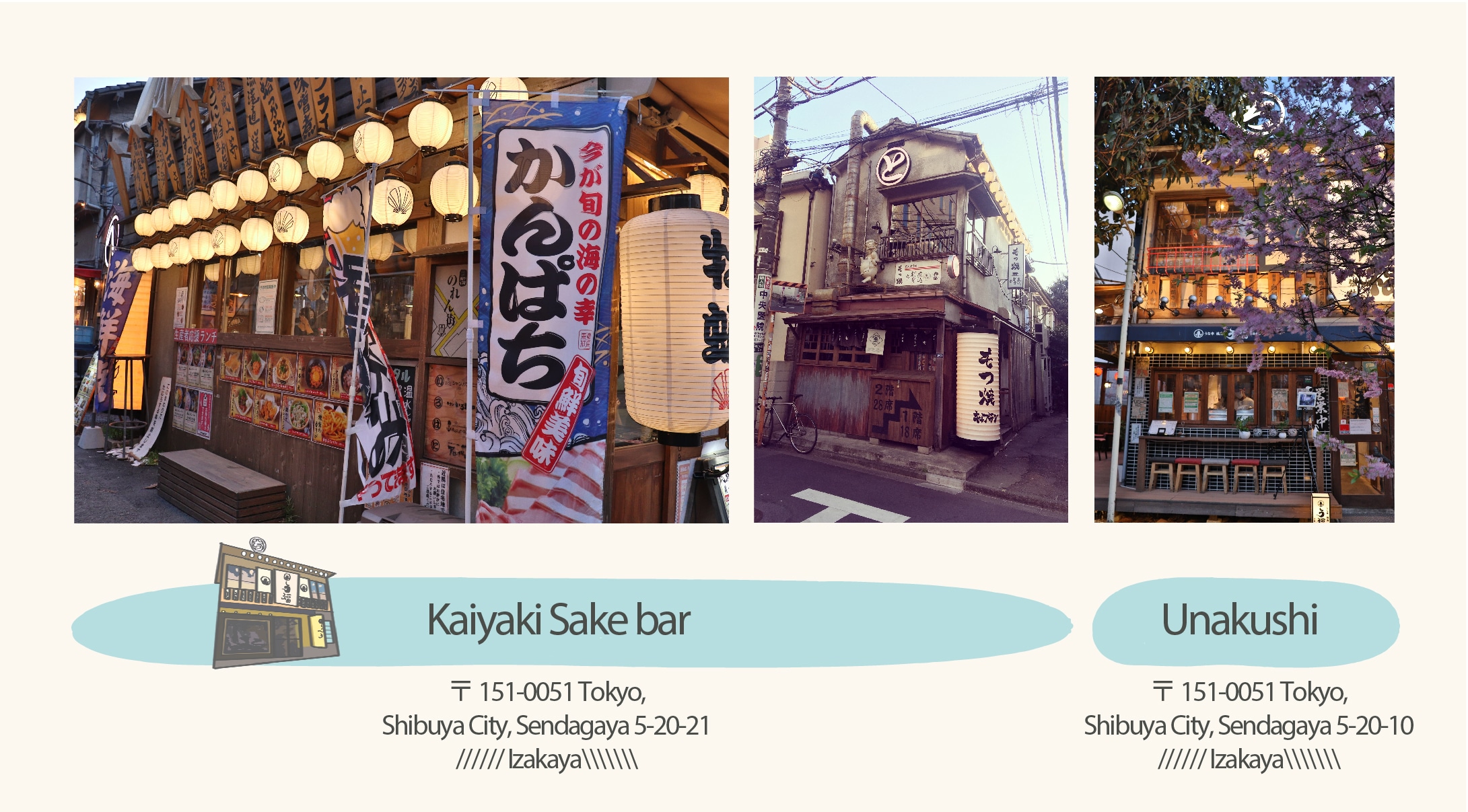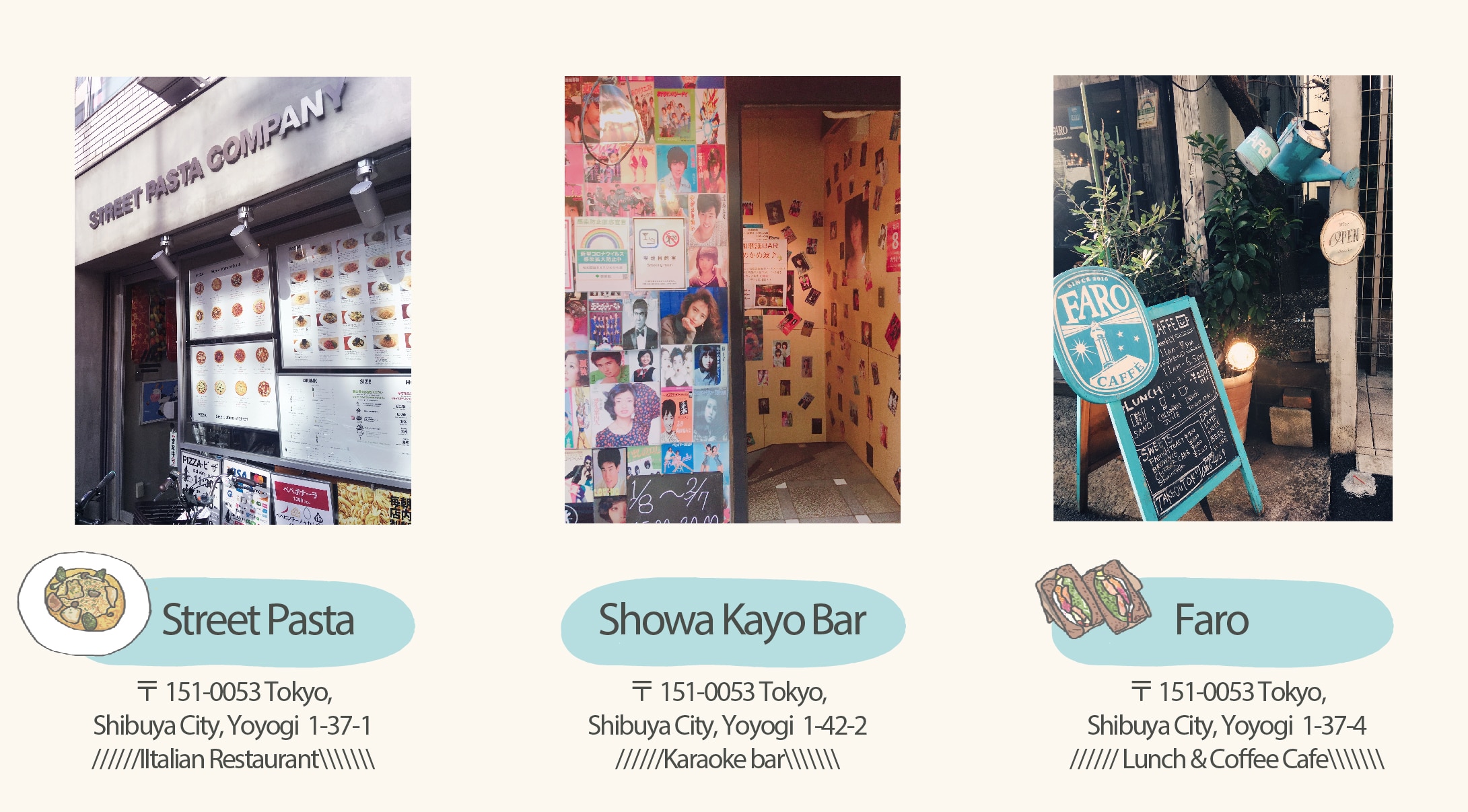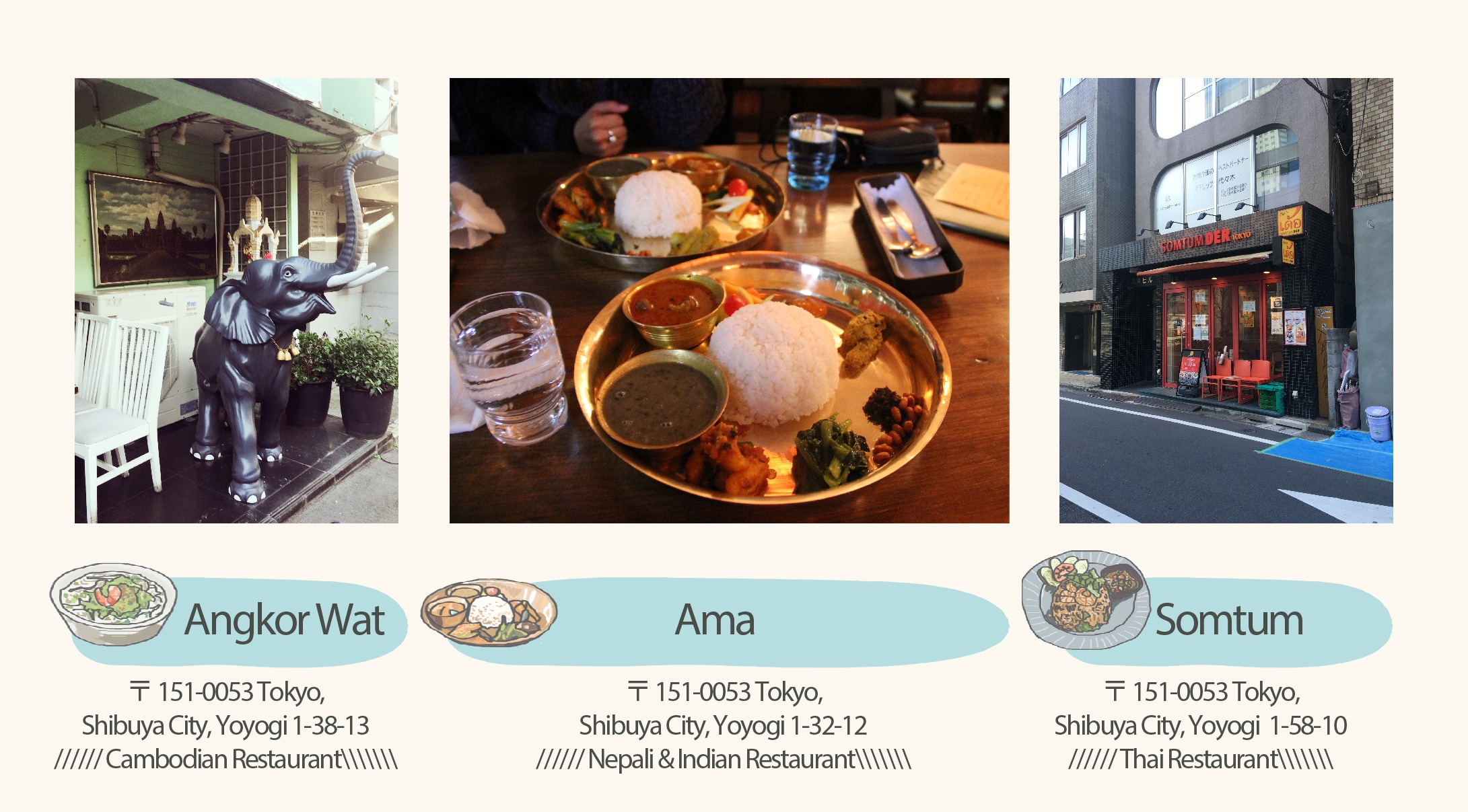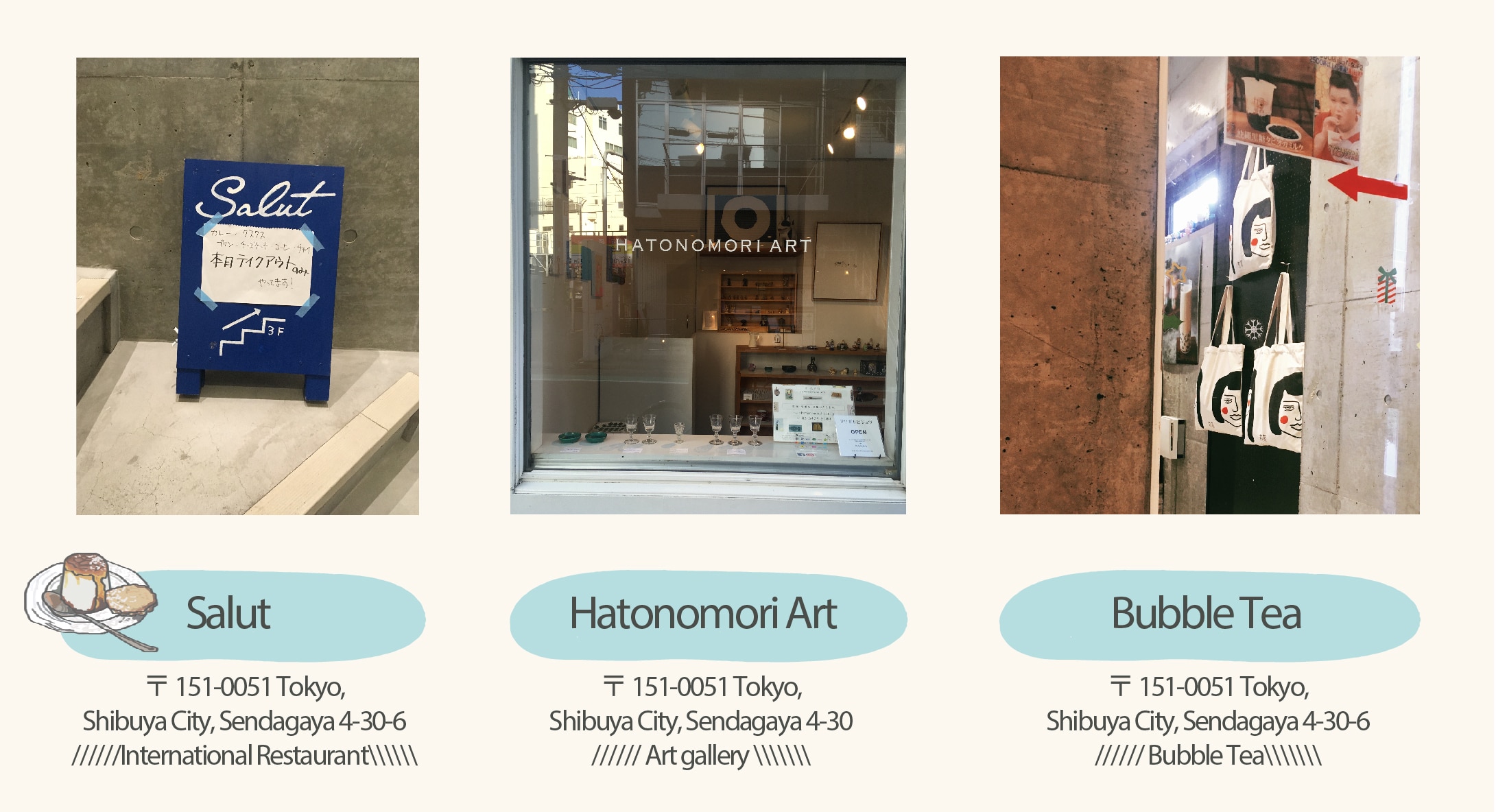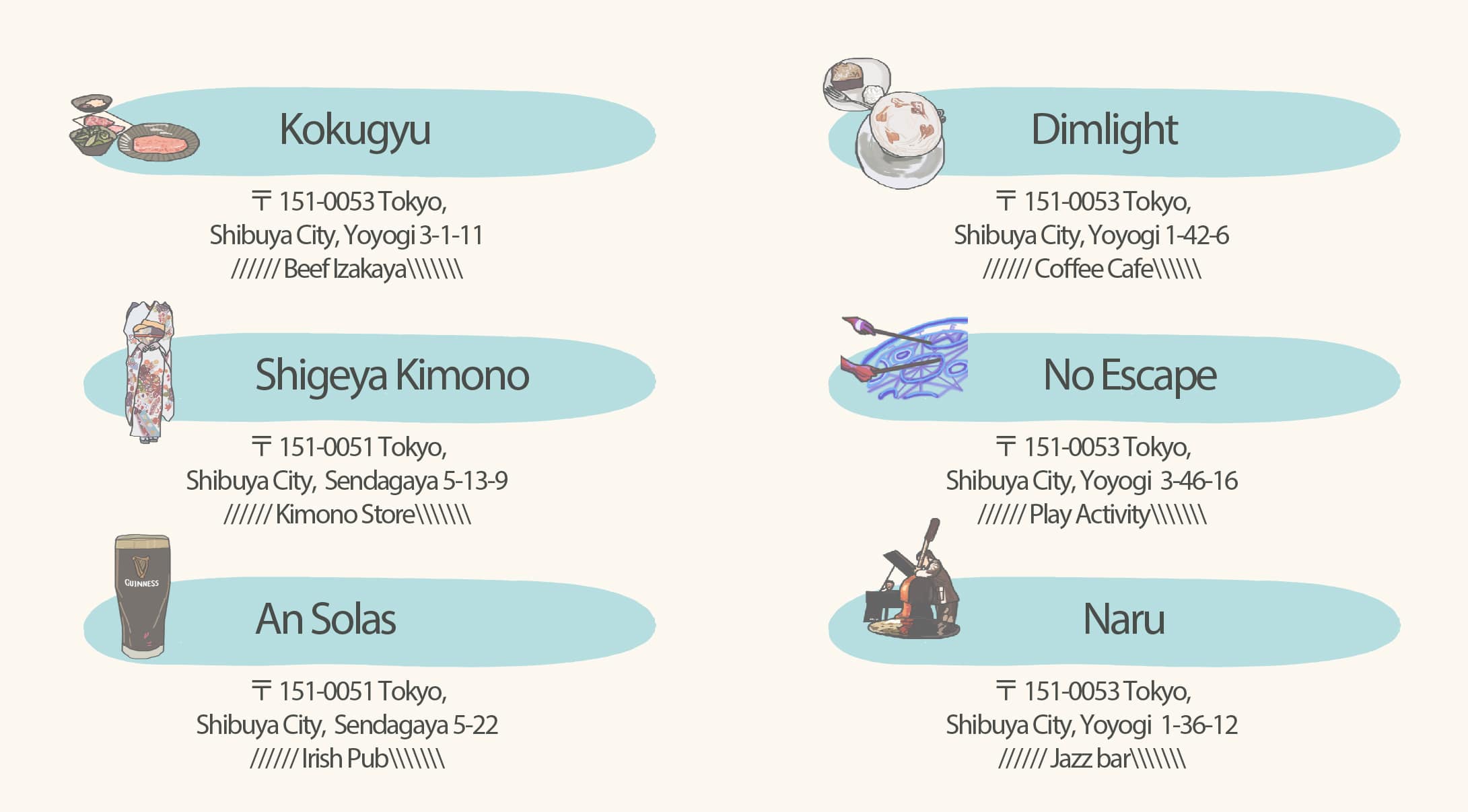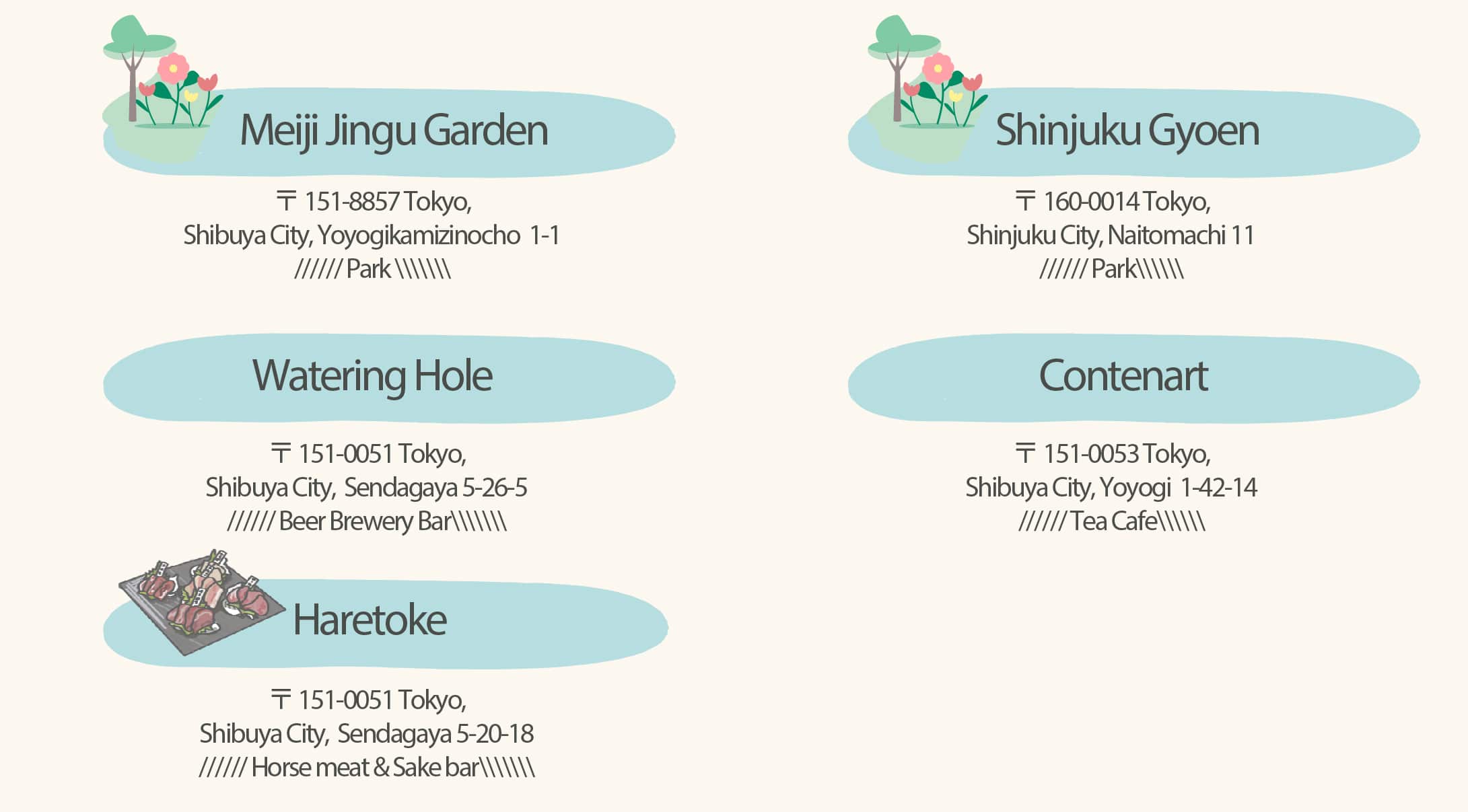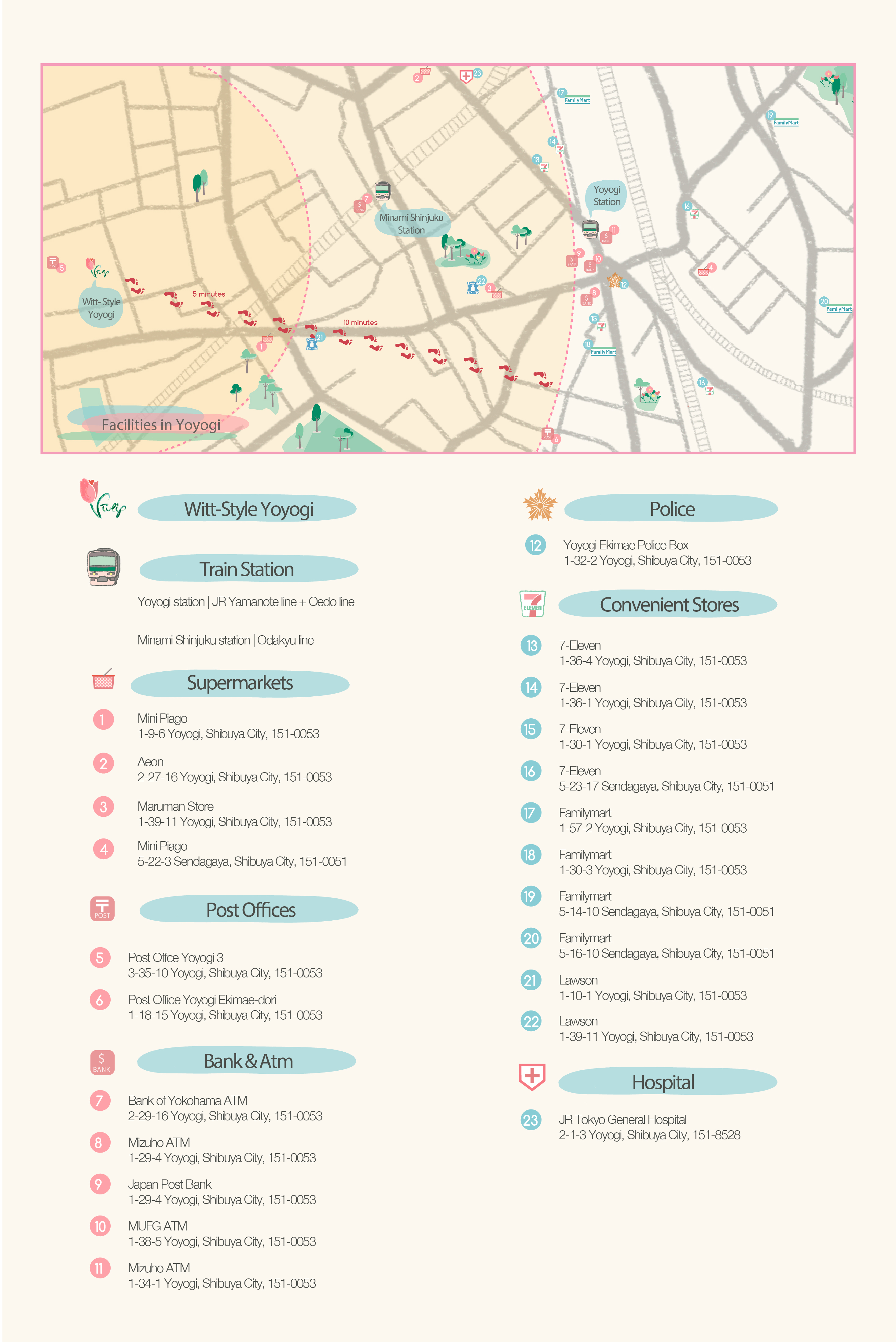 In walking distance or better by bicycle, you can Aoyama and Omotesando areas, for more activities around that area, check our other blog:
Aoyama Girls' night out
Follow us on social media  🌷
Insta: @tokyotulip
FB: @tuliprealestate.co.ltd