Tulip Real Estate Co., Ltd. Licensed by Tokyo Metropolitan Governor: (3) 93901
Menu Property Info
Searching for traditional food stores and red underwears in Tokyo, Sugamo is a good place to check it out. Another name of Sugamo is Grandma's Harajuku (Obaachan no Harajuku). You will notice a lot of Japanese traditional snacks, sweets, tea and food which seniors love because of their childhood memory with. In the recent years, some modern stores are squeezed in between the old ones. It is basically a cute shopping area for seniors, families and younger visitors.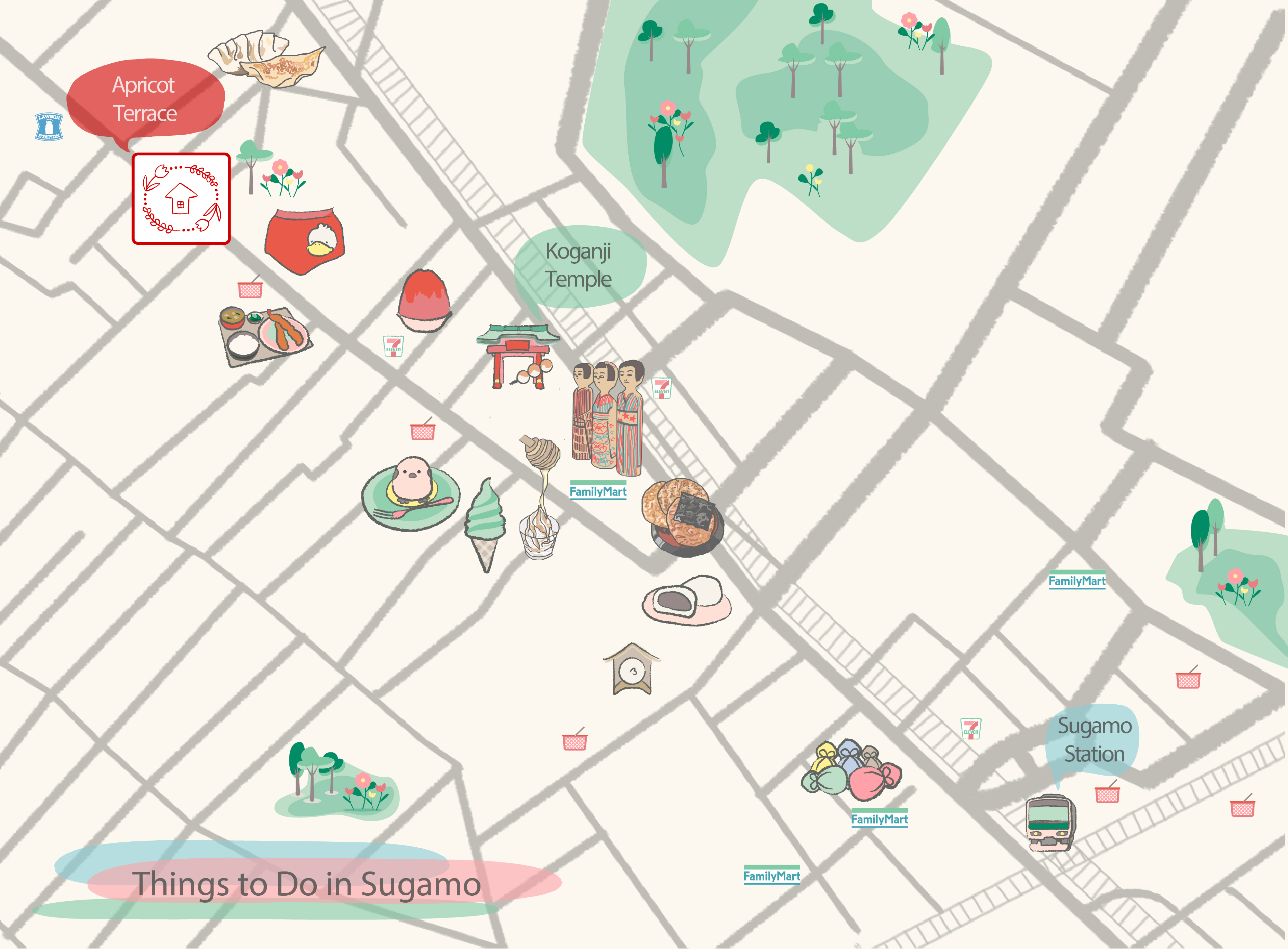 Sugamo station is one of the JR Yamanote train stops, which makes it one of the convenient places to live. In 6 minutes you reach Ikebukuro station by train, With the Mita line, you have easy access to Tokyo station and Meguro station. The trains which are coming to Sugamo station
– JR Yamanote line
– Mita line
Some historical facts about Sugamo:
– Sugamo was a resting place for pelgrims. Beside of temples in this area, it needed stores for the travelers.
– The current Grandma's Harajuku street was an important part of the road Nakansendo in the Edo period, which connects Nihonbashi, Tokyo until Kyoto
Interesting points about Sugamo:
– You will notice a lot of stores selling strong red items, especially red underwear. They restore health and the color symbolizes the seniors of 60 years old, becoming babies again. Babies called in Japanese "Aka chan", which means little reds.
– It might started being a senior famous street, because of the famous temple of health and healing along this Grandma's Takeshita Street in Sugamo.
– There is a semi-arcade street close to Sugamo station, which has been renovated with some sustainable technical equipment, like solar panels, led street lights and dry mist system during the hot summer.
For knowing the area a bit better, a map with images: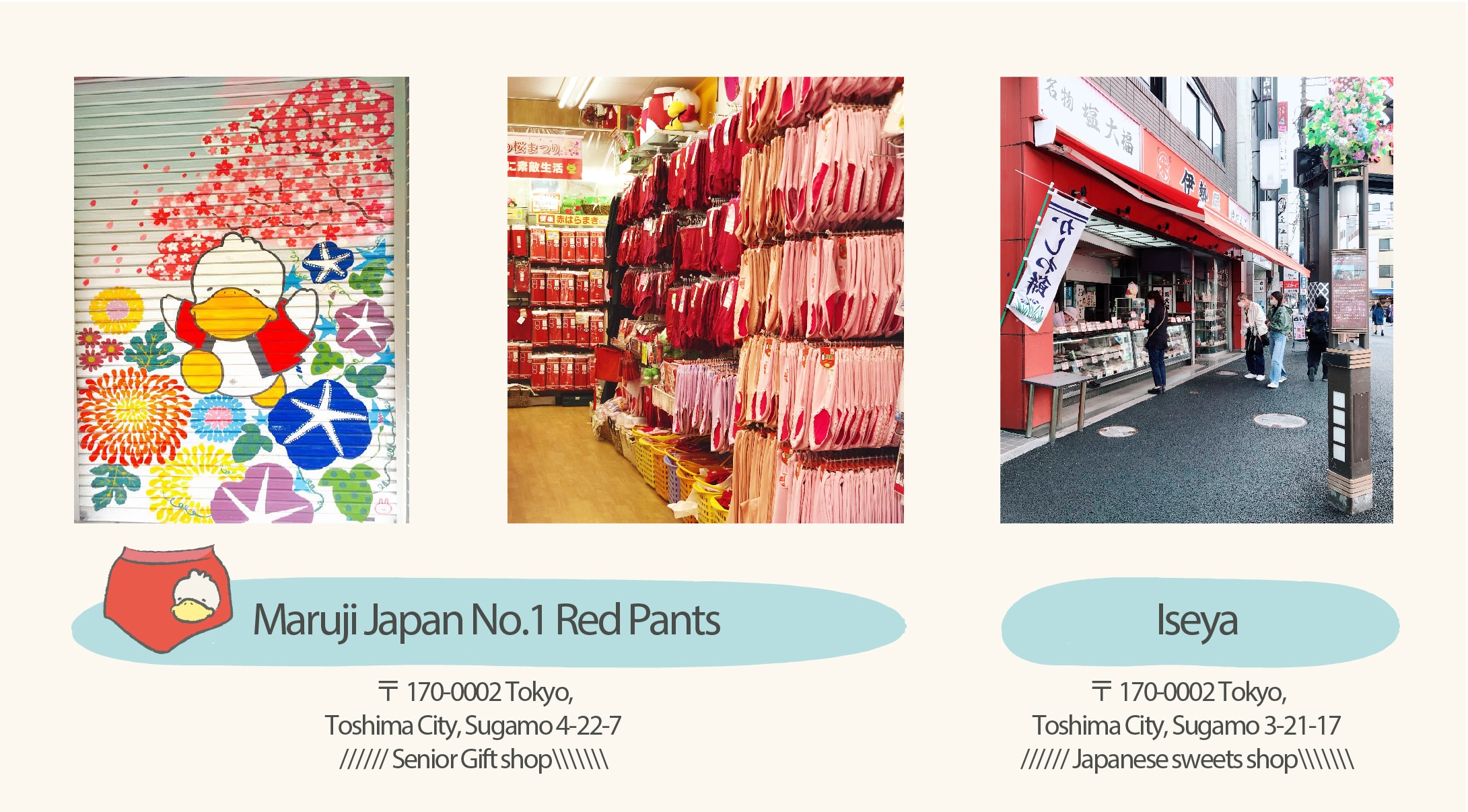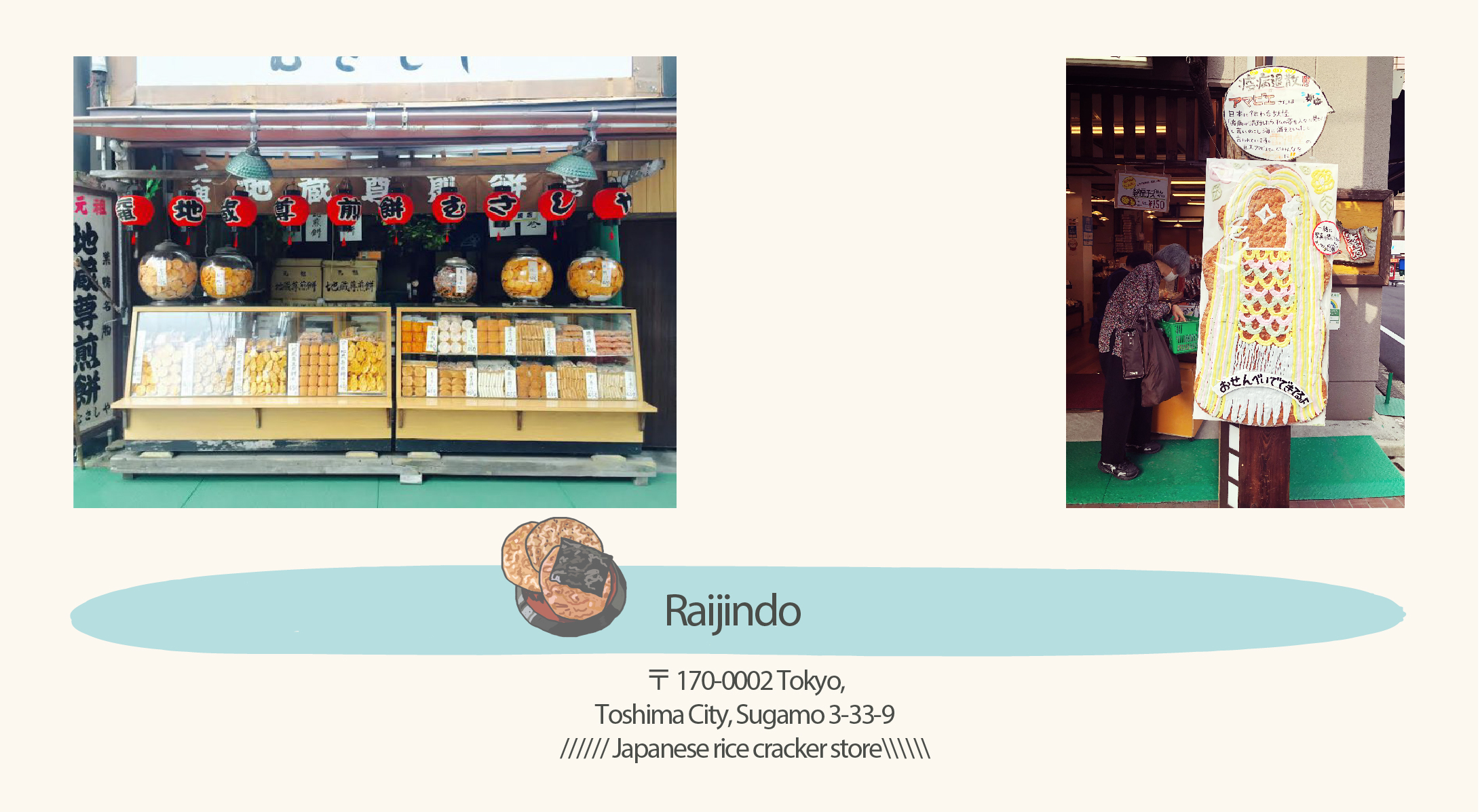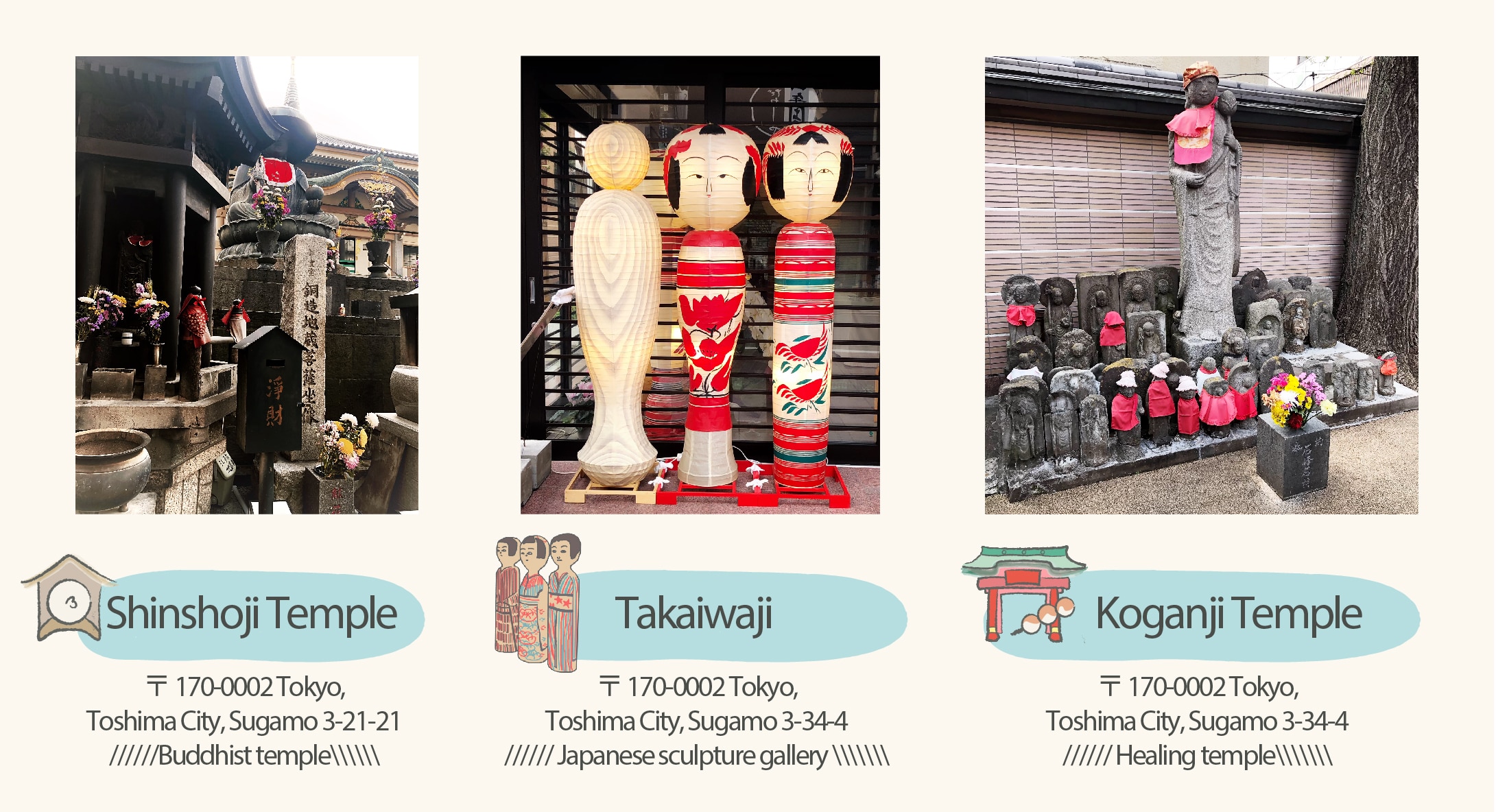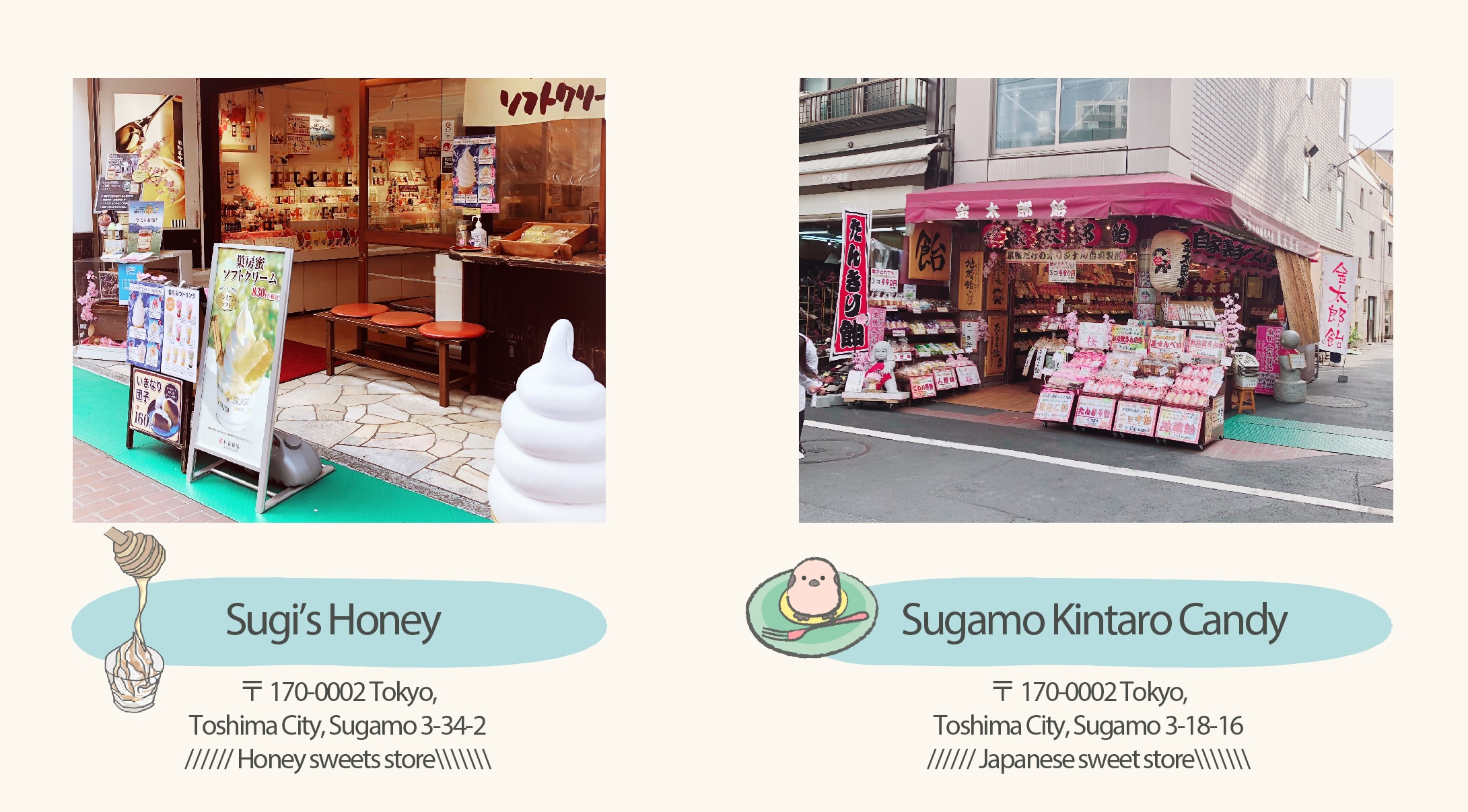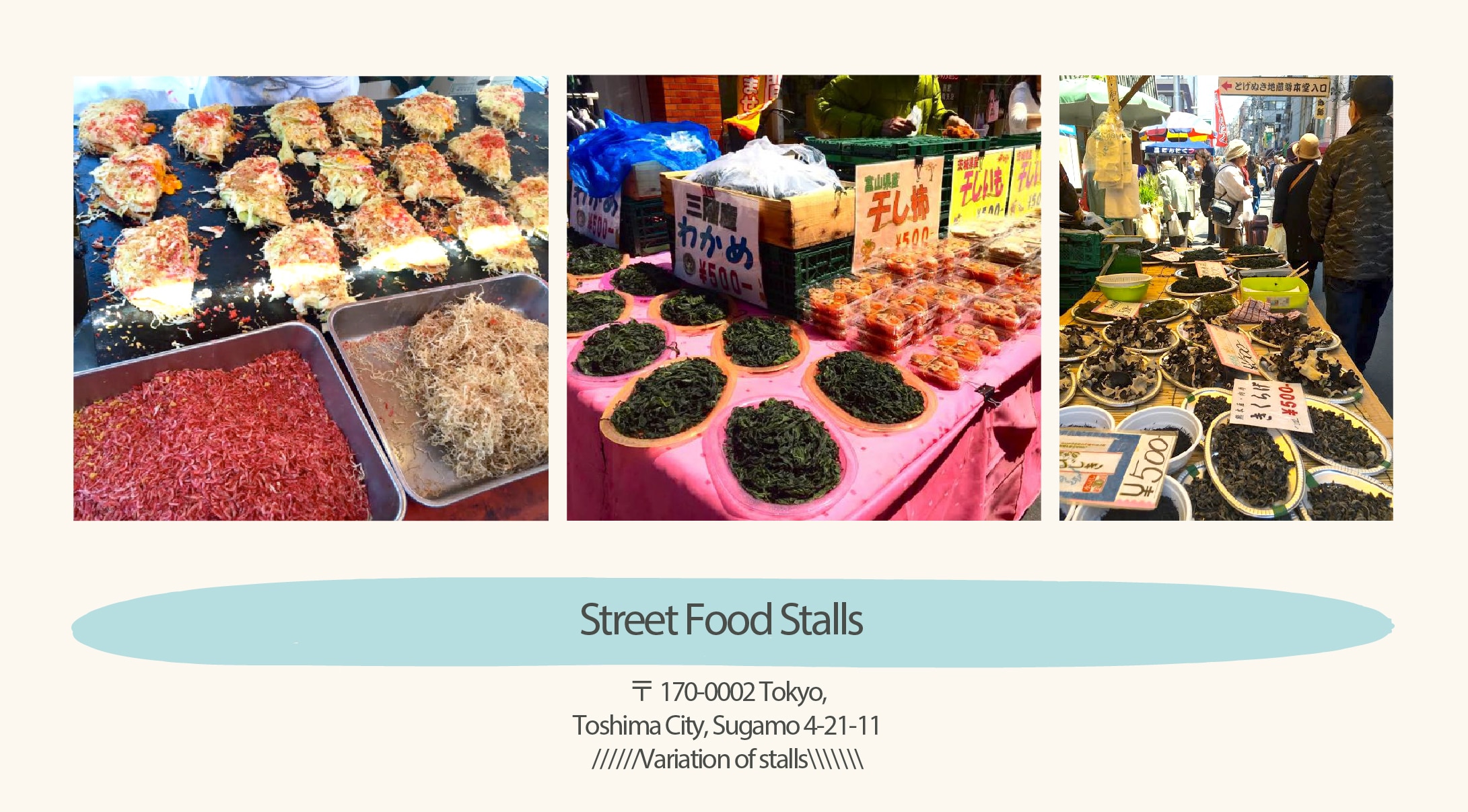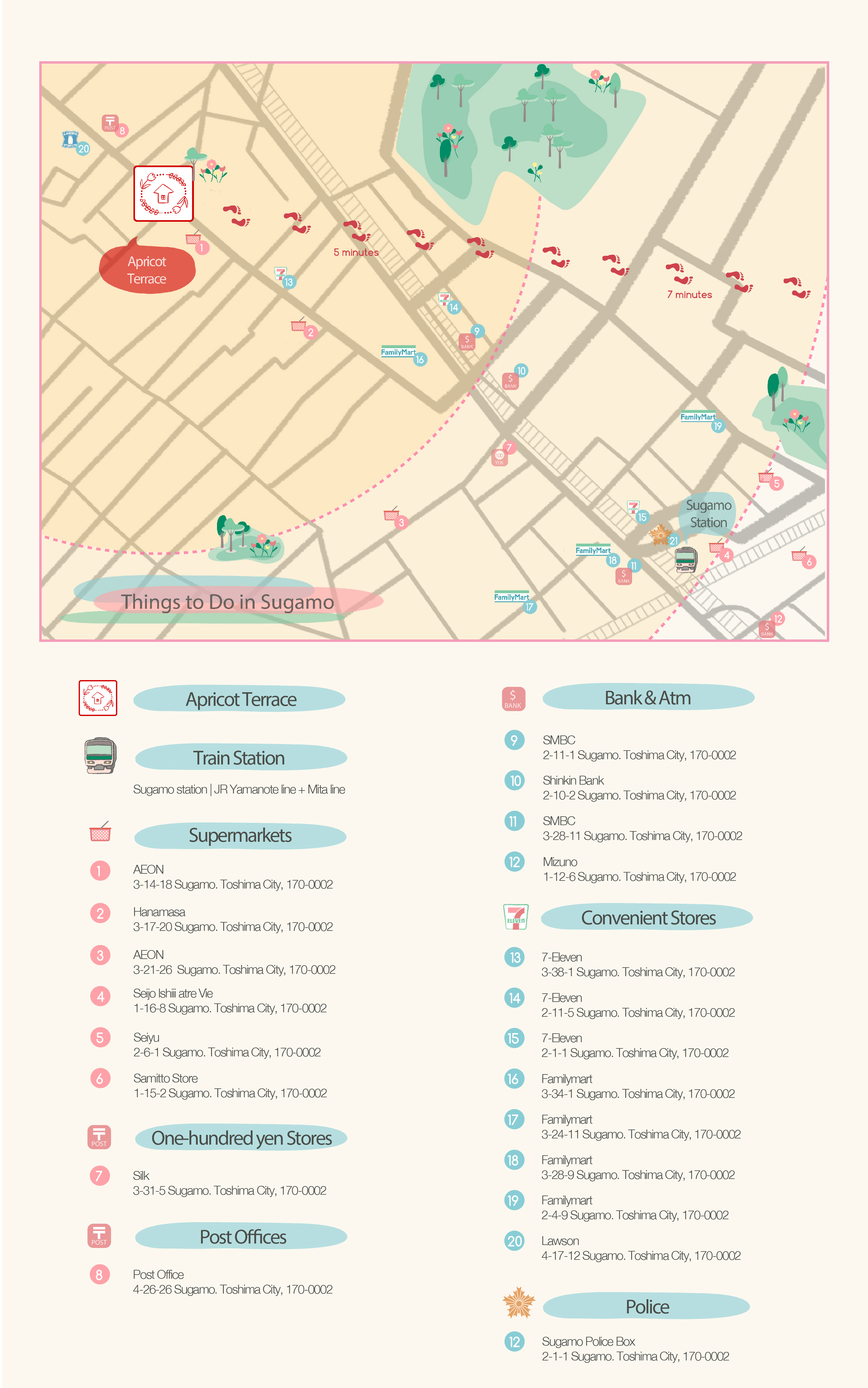 To know more local places to visit in Sugamo, our reviews are interesting to read too. Thidaphat from sharehouse Sugamo tells her story of the neighborhood:
Resident Interview Apricot Terrace with Thidaphat
Follow us on social media  🌷
Insta: @tokyotulip
FB: @tuliprealestate.co.ltd