Omotesando's more down-to-earth neighbor and Harajuku's more sophisticated older sister; Aoyama is a place to refresh, get inspired and feel fancy. So it only makes sense that our staff decided to make it our go-to destination for a girls night out – Tulip style!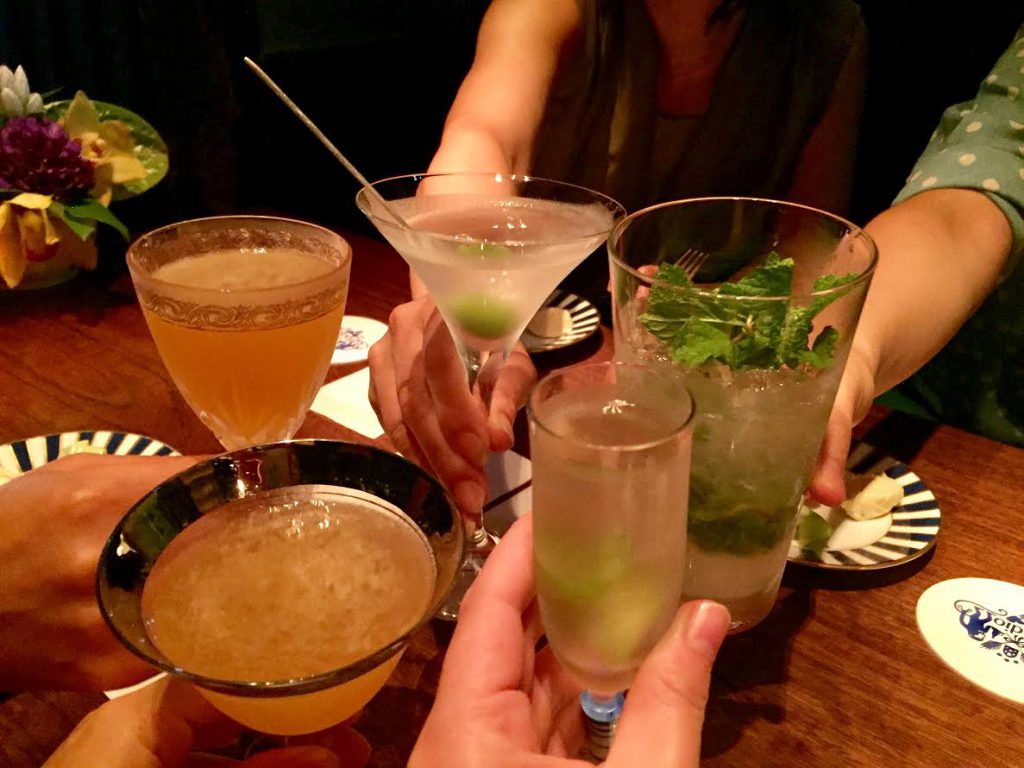 There is a certain air to Aoyama that gives it an exclusive feel, perhaps because it is tucked away in the hilly slopes of Tokyo, but the small streets do not feel too narrow. Or maybe it's the effortlessly fashionable artists and designers that can be overheard talking about their up and coming projects in passing. The tiny, boutique shops and local bars' dedication to their craft to produce top-notch quality and protect the artisan culture, or maybe it is the eclectic architecture that somehow the groups of tourists have not yet discovered.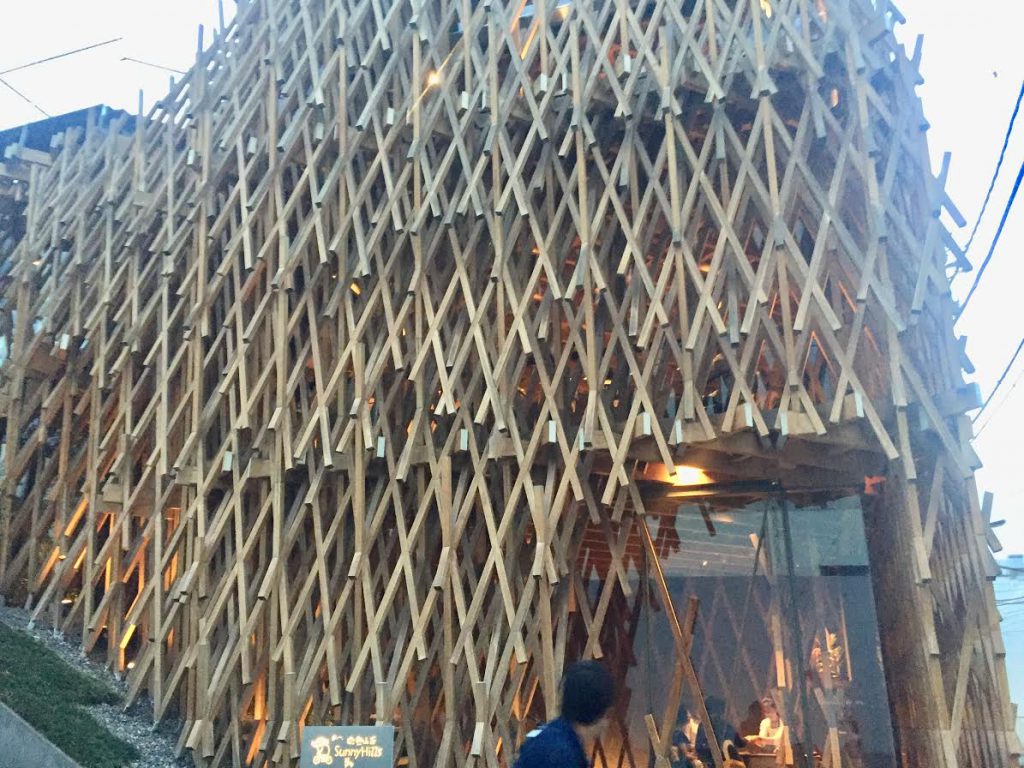 Heading over to dinner, we passed by Sunny Hills, designed by one of Tokyo's most beloved modern architects, Kengo Kuma. Fans of Kuma's work should definitely check out his many projects scattered around Kagurazaka, where we also happen to have two lovely share houses, Chilli Pepper & Cream and Happy House Kagurazaka.
As we approached the restaurant, we were taken aback at the gorgeous exterior and atmosphere. Walking through the bar area (and slightly regretting our outfit choices), we were shown to a table seated by a lit-up terrace.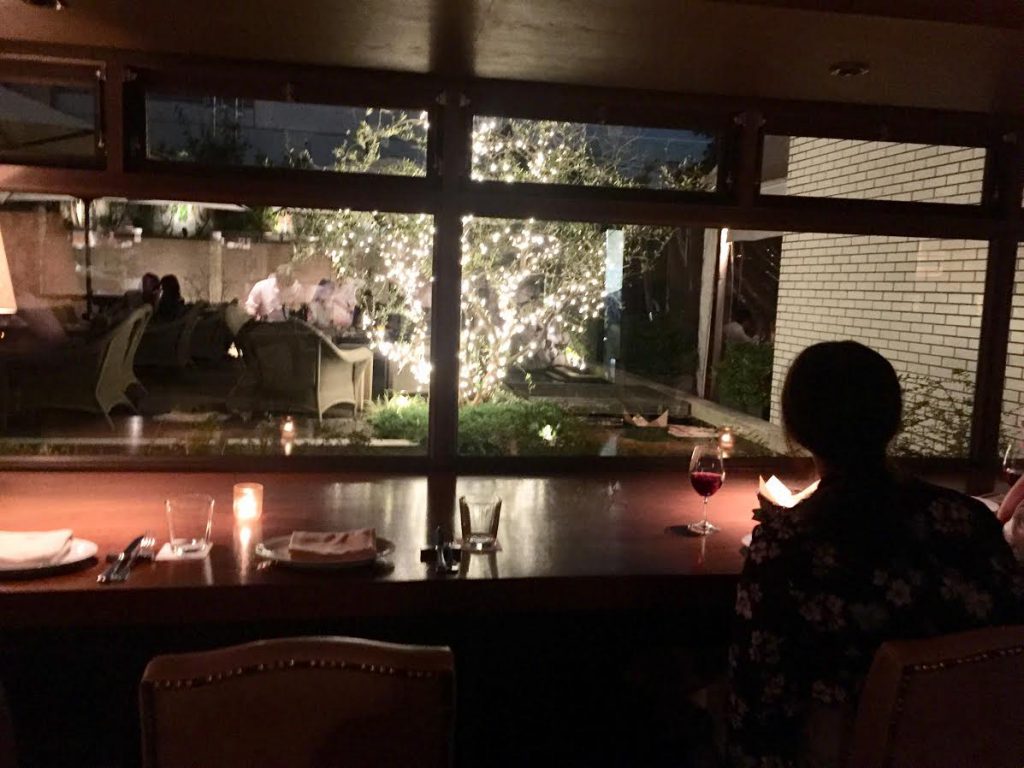 Cicada is located just a minute's walk from Omotesando Station and specializes in modern Mediterranean cuisine. The space itself has a Euro-chic atmosphere but the flavor of the dishes were deliciously authentic. We started with some toasted pita accompanied by various dips of your choice – we went with the classic hummus and a carrot, yogurt, & mint spread.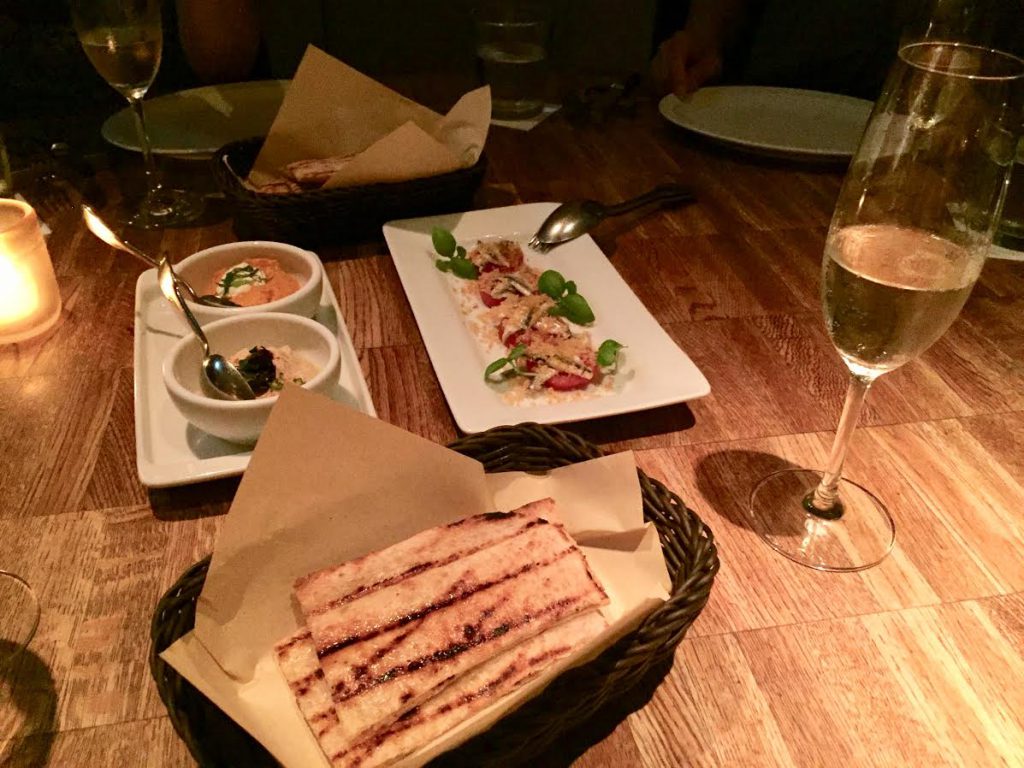 The cocktail menu was very impressive, which is expected as the restaurant is owned by Tysons & Company, the founders of T.Y. Harbor Brewery.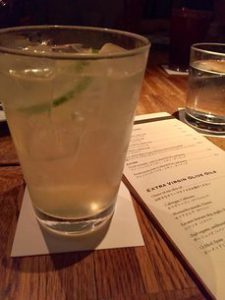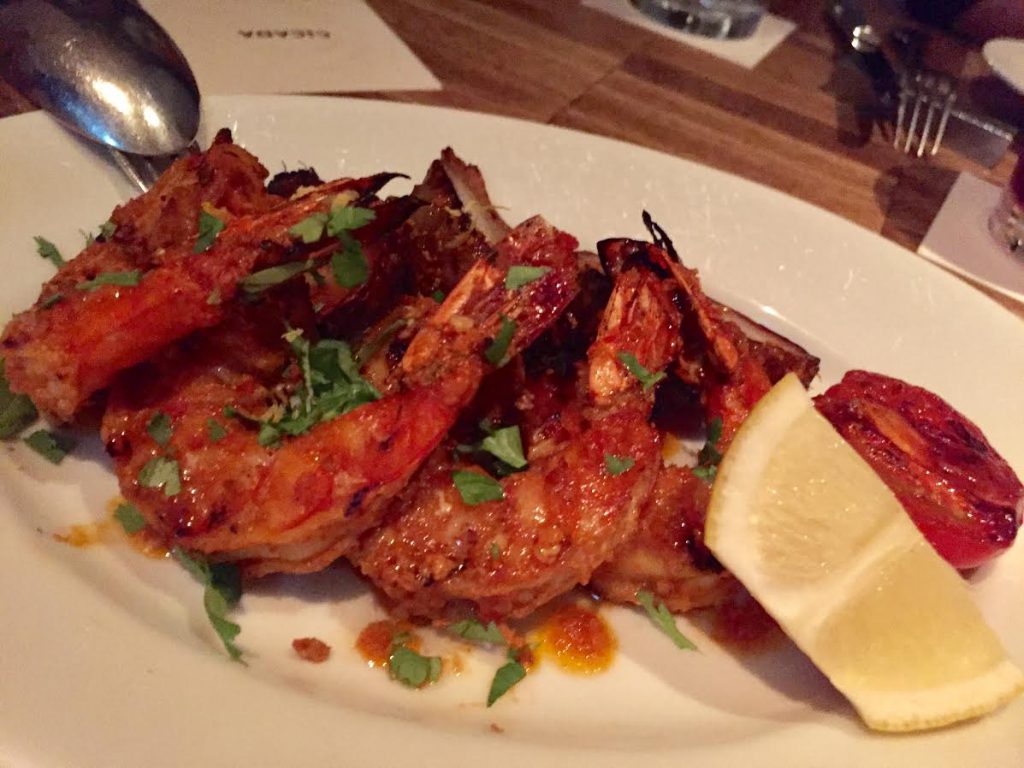 After our lots of chatting, laughs and "kanpais!" we scoped around the area for a place to grab some cocktails. We stumbled upon Radio Bar and were intrigued by its retro atmosphere, like something out of an old Japanese movie. It turned out that Radio Bar has been around since the 1970s, and THE place to go for cocktail connoisseurs and aspiring mixologists to enjoy a proper pour (which is hard to come across in Tokyo nowadays amongst all the Lemon Sours and Whiskey High Balls).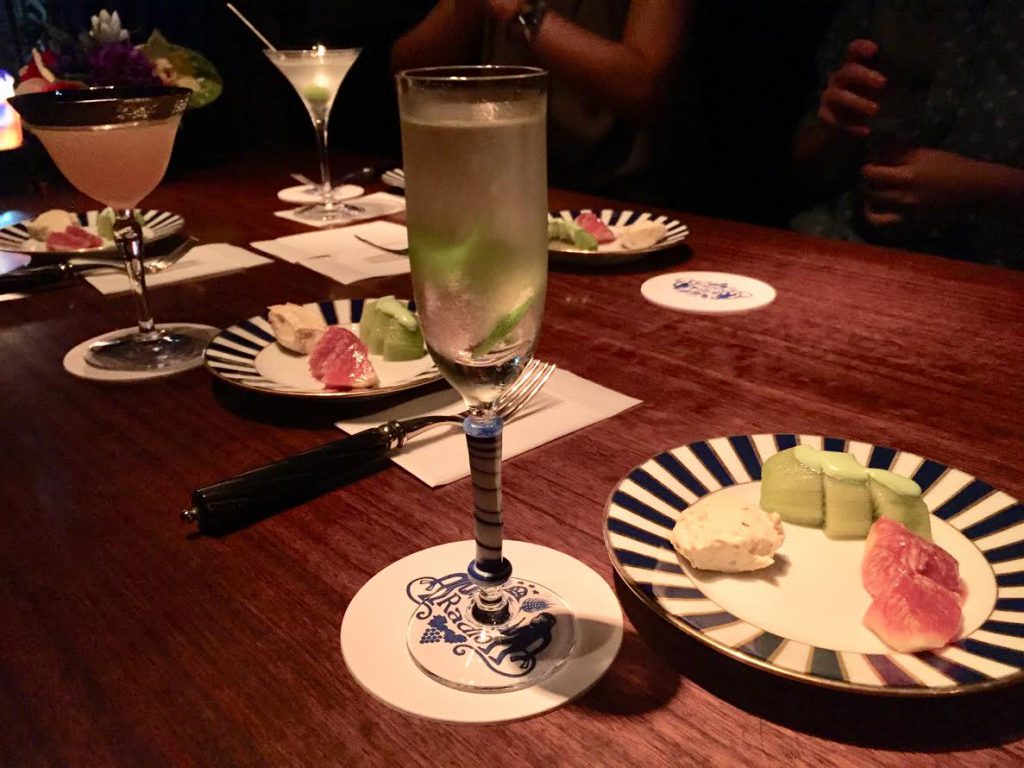 Accompanied with an incredibly delicious spread of fresh fruits and cheese came Bar Radio's original cocktails served with impeccable presentation. Each cocktail has been meticulously crafted and perfected over the decades and we appreciated the attention to detail until the last very last drop. Because of the high standards of the establishment, the cocktails are not at all cheap and be prepared to be on your best behavior, that also means to dress accordingly!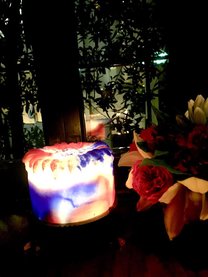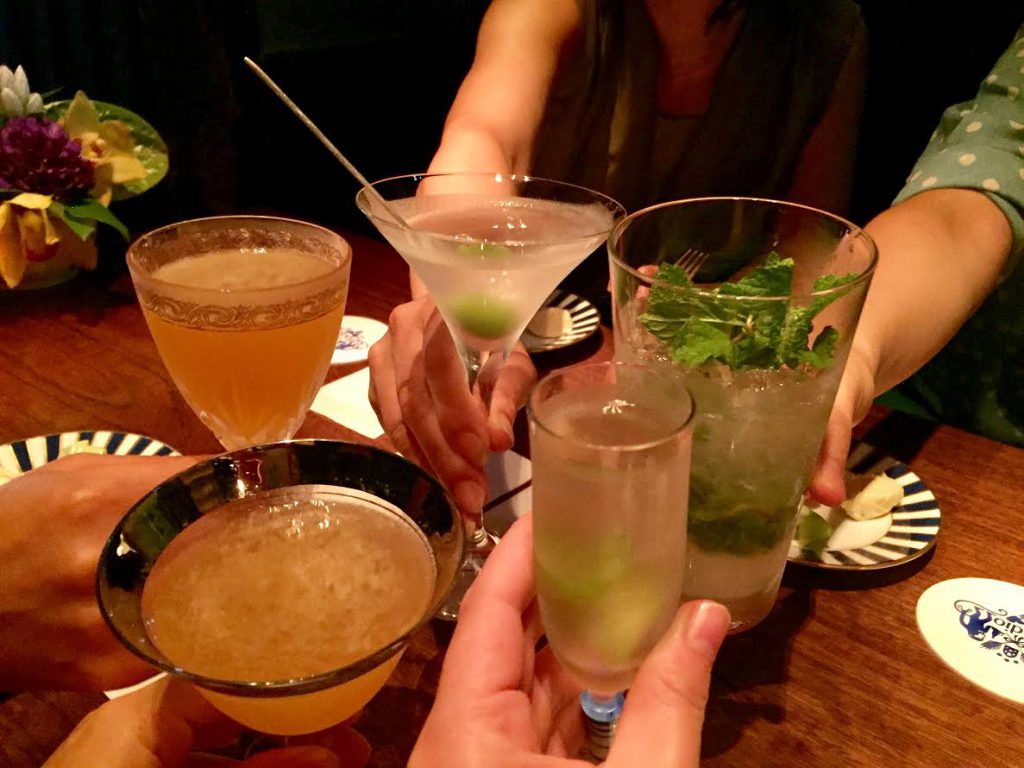 Satisfied and slightly emotional over how exquisite our night has been so far, we were not ready for it to end. We decided to check out the nearby Commune 2nd, suggested by our staff Jan who is in the know about many Tokyo's hidden gems.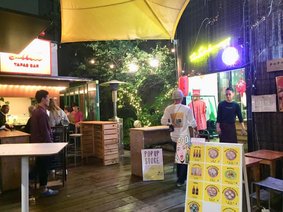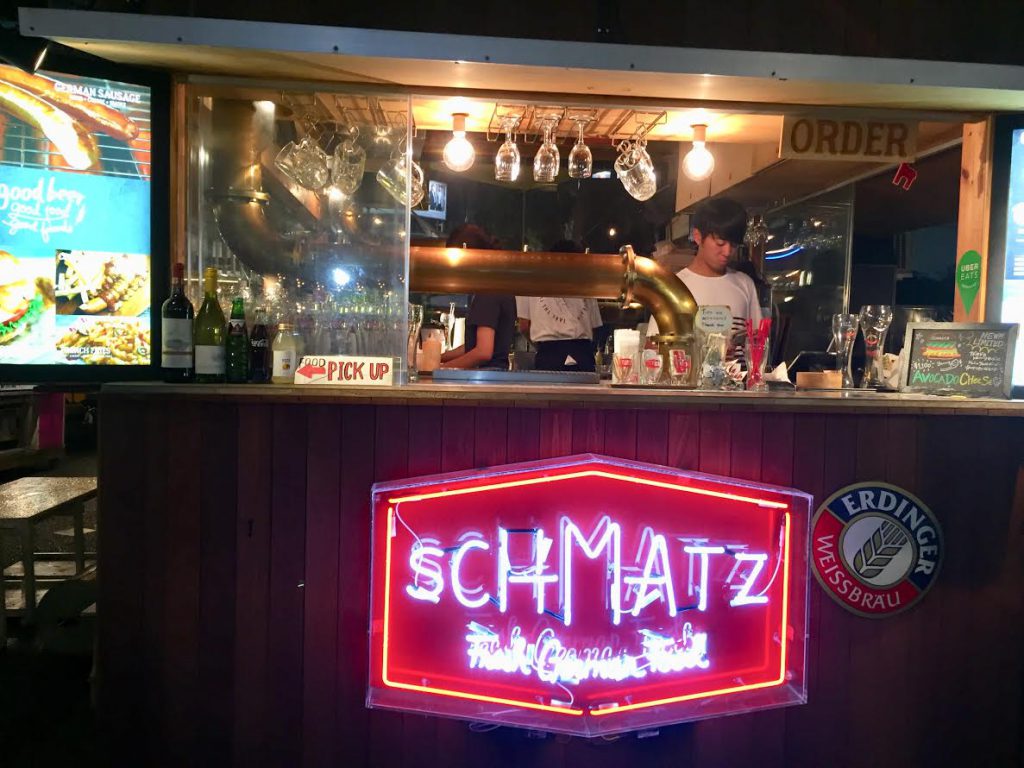 At Commune 2nd, you will be greeted with hip, neon clad signs, beer and food stands with a modern-style food truck-like layout, and groups of merry making locals and foreigners alike enjoying themselves over drinks and food.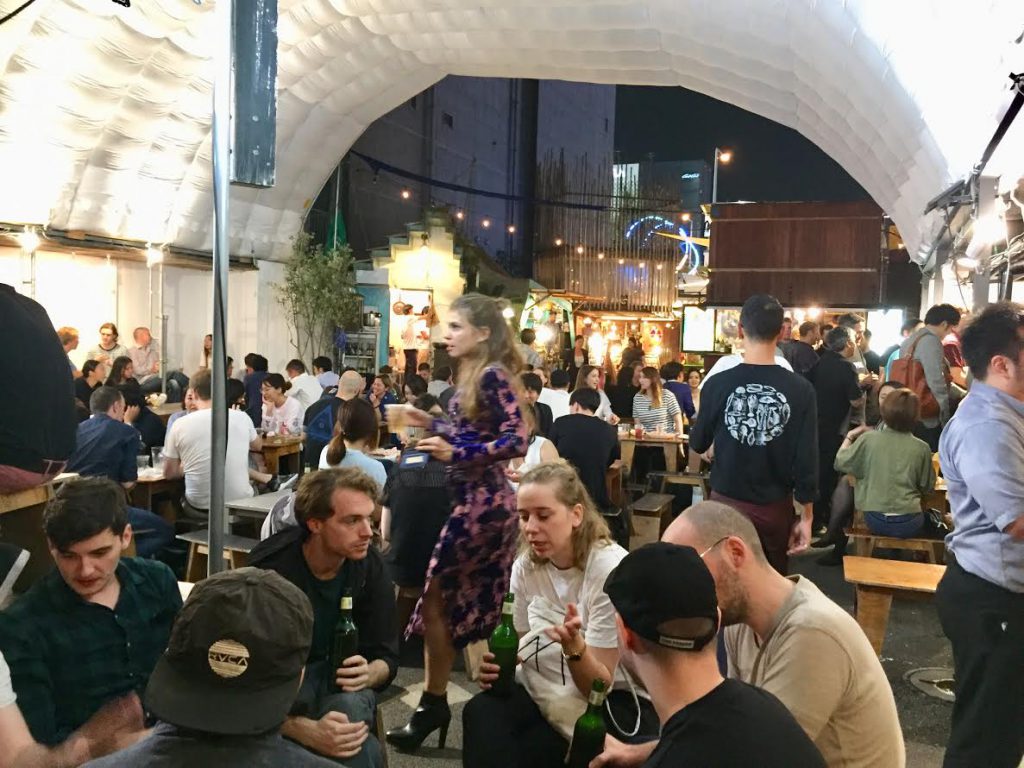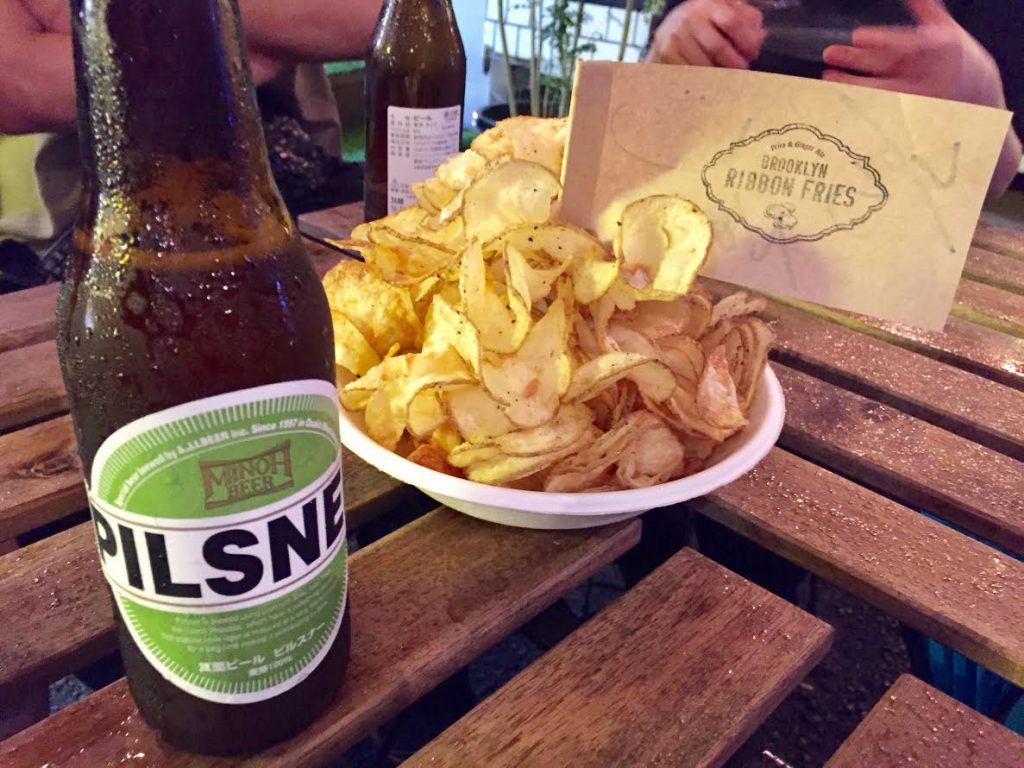 Commune 2nd closes at 10 PM, let's clarify that all the shops and eating spaces close at 10 PM sharp! We had too much fun in the lively atmosphere and did not want to leave, but had to take a team pic while we were getting kicked out.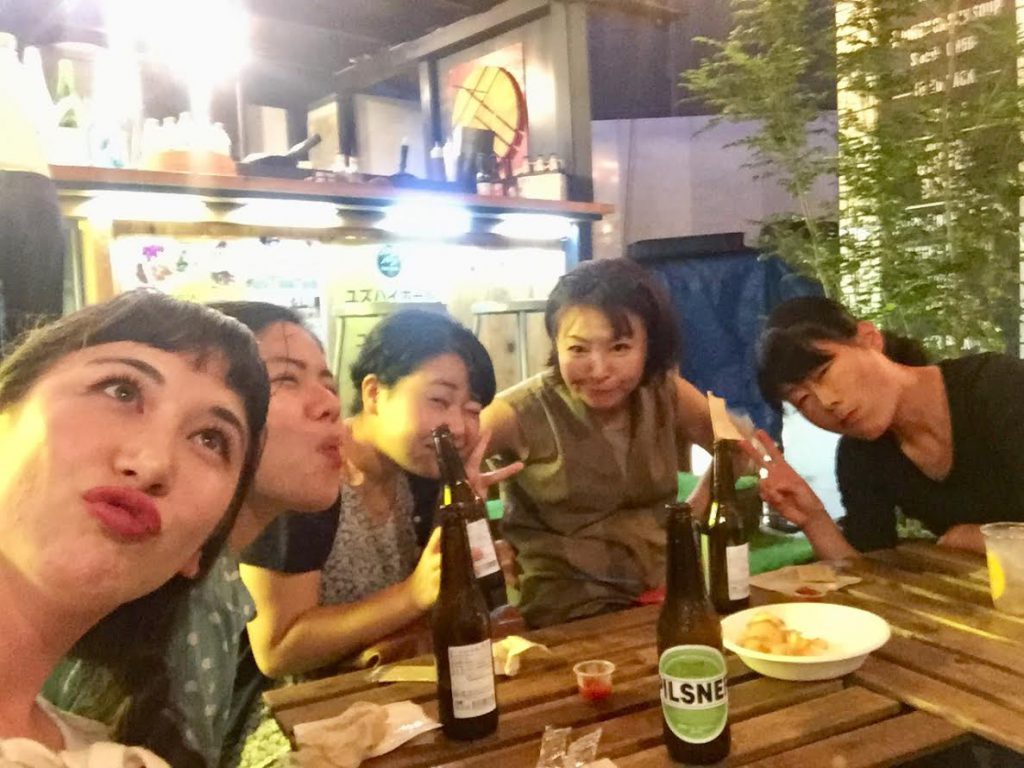 Although at first a bit intimidated and unfamiliar with the Aoyama area, it has become one of our favorite places to explore. Stay tuned for hopefully an Aoyama Part 2 Guide by the Tulip Team and also a possible share house that will be newly opening up  in Aoyama some time in the future 😉
Thanks for reading and enjoy Tokyo to the fullest! Tulip Real Estate specializes in female-only share houses in Tokyo. Send us a message to ask about our share houses and we are more than happy to recommended our favorite places to check out nearby.
Tulip Website: www.tulip-e.com
Tulip Insta: @Tokyotulip
Tulip Facebook: Click Here