Tulip Real Estate Co., Ltd. Licensed by Tokyo Metropolitan Governor: (3) 93901
Menu Property Info
Students sitting around in front of the station, buying something in the convenient store and eating in a ramen store. Around Ekoda station there are 3 big universities. The three big universities are Nihon University of Art, Musashino Academia Musicae and Musashi University. Because of many students in Ekoda, there are many places focusing on younger people. That means cheap and good lunches. And second hand stores for students who moved alone to this area. Beside of the students' hubs in Ekoda, there are some other interesting spots to visit. 
Ekoda station is in 6 minutes reachable from Ikebukuro station by train and 20 minutes reachable from Nakano station by bus. The trains which are coming at /close to Ekoda station
Seibu Ikebukuro line (0 min)
Oedo line (7 min and 0 min. from Shin-Egota station)
Fukutoshin line (11 min)
Yurakucho line (11 min)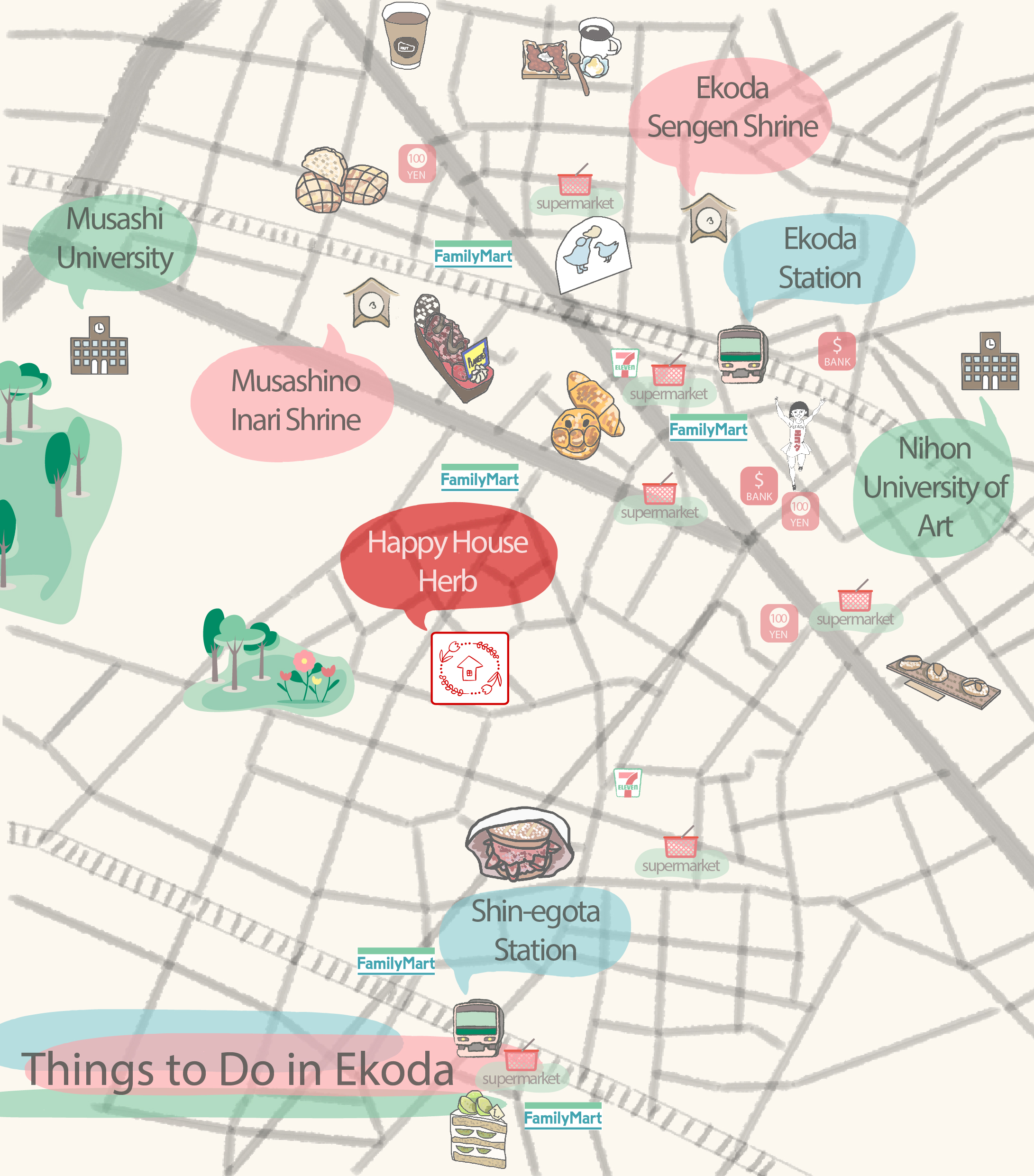 Some historical facts about Ekoda:
In the 15th century there was a civilian battle between Ota Dokan samurai and Toshima clan. Ota Dokan samurai won and created Musashi area.
In 1830 a little mountain (8 meter high) was built behind Sengen shrine. It is the Fujizuka which is made from lava and rock of the one and only Fuji san.
The first Matsuya of whole Japan with its gyuudon (beef rice bowl) was established in Ekoda in 1968.
Interesting points about Ekoda:
There are plenty of bakeries, patisseries and tapioca stores.
Also an interesting fact is, there are many second hands shops where you can buy furniture, electrical equipment, clothes and small items.
There is once in the 2 month a night market, where all the little shops are open.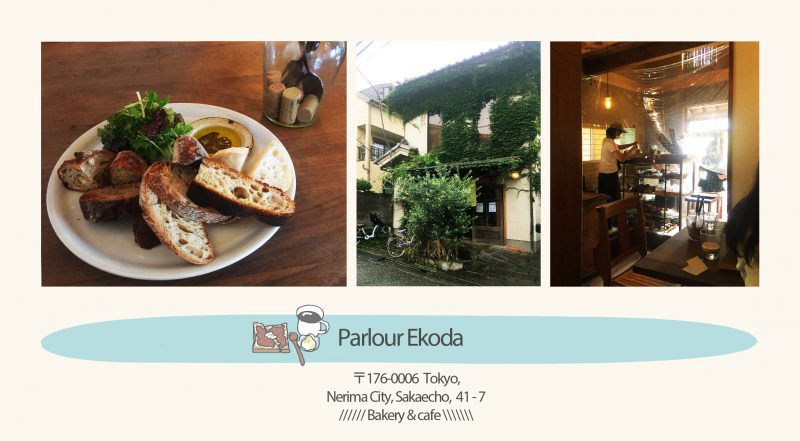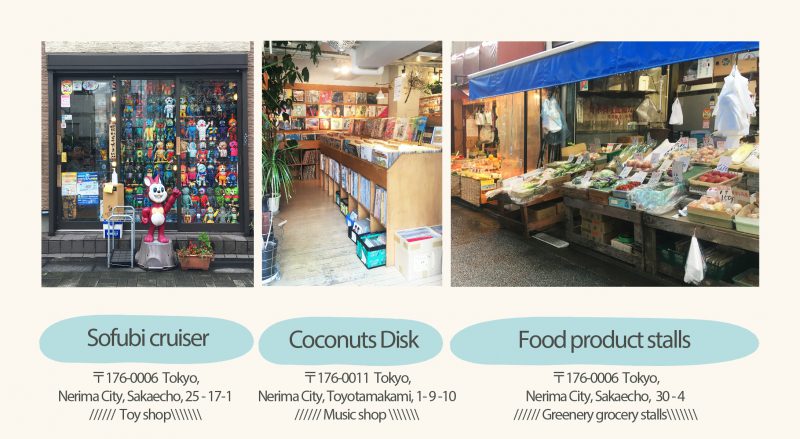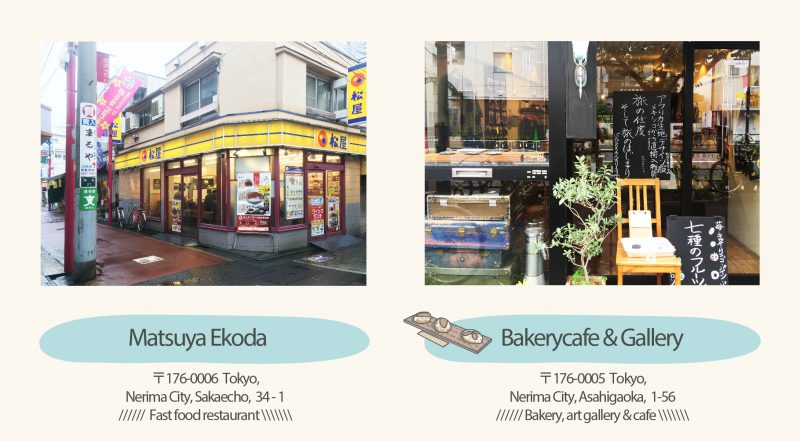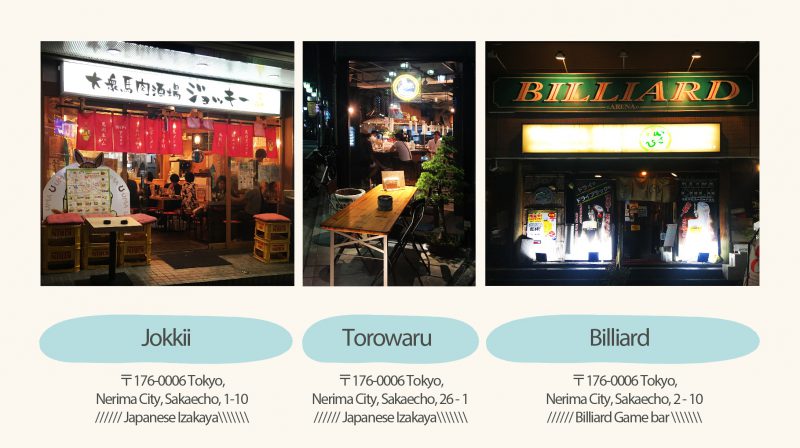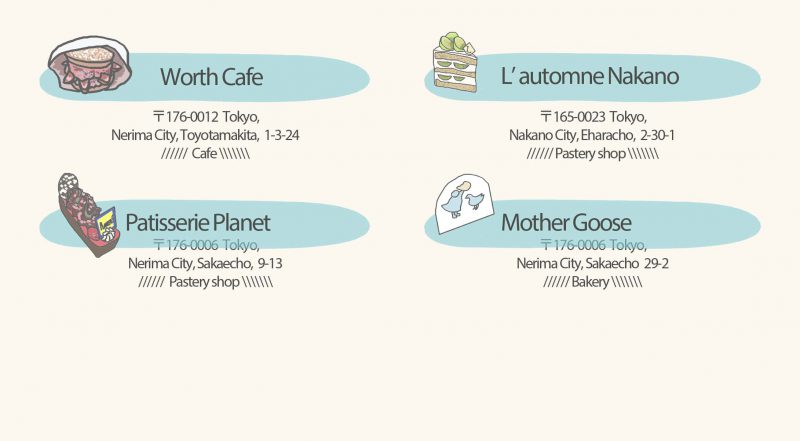 To know more local places to visit in Ekoda & Shin Egota, our reviews are interesting to read too. Ms S. from sharehouse in Ekoda tells her story of the neighborhood:
Resident Interview Happy House Herb with Ms S.
Follow us on social media  🌷
Insta: @tokyotulip
FB: @tuliprealestate.co.ltd