Tulip Real Estate Co., Ltd. Licensed by Tokyo Metropolitan Governor: (3) 93901
Menu Property Info
Shinjuku, Nakano and Koenji have started to be popular and in between these areas. You have a Showa-style neighborhood called Numabukuro. This neighborhood is not that popular, but it has a lot of opportunity to become more popular, since it is so convenient to go to Shinjuku, Nakano and Koenji. Currently, the train stations Numabukuro, Araiyakushimae and Nogata are in renovation. That might be a starting point of urban growth. The character of Araiyakushimae and Numabukuro areas is quite noticable. Showa style was developed in the Showa period (1926 ~ 1989)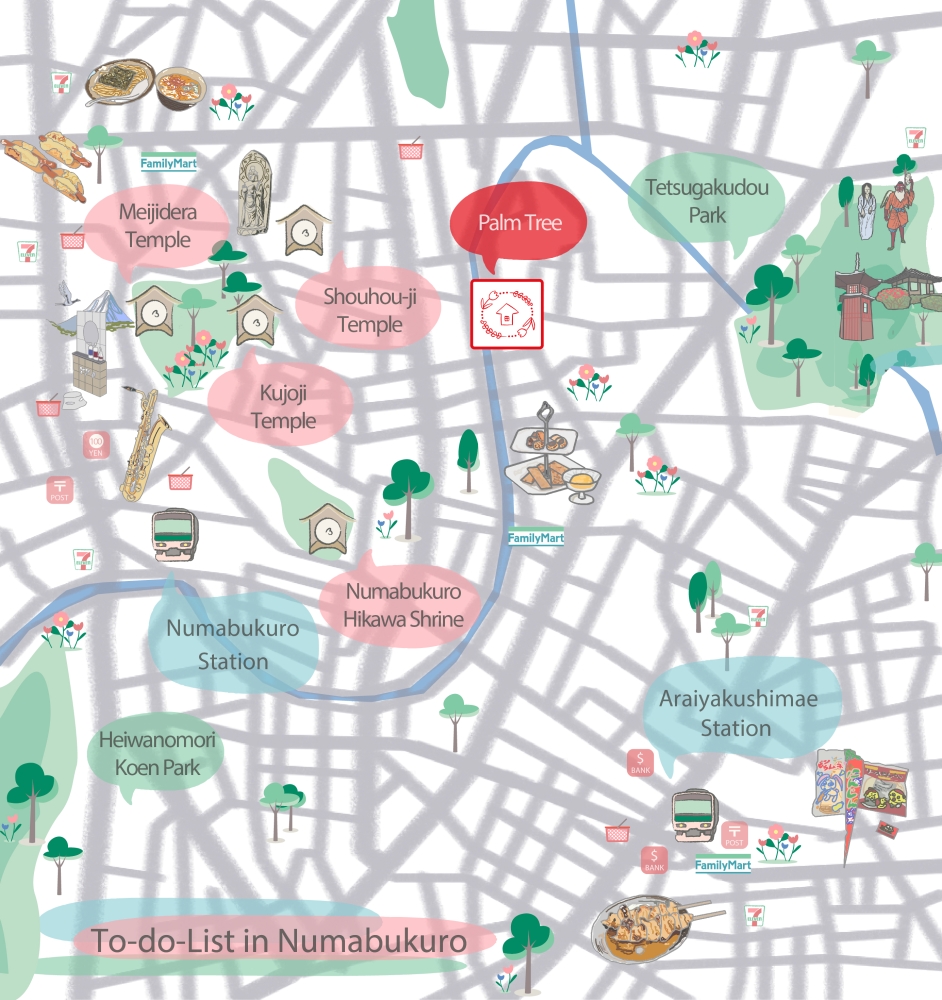 Access
Numabukuro station and Araiyakushimae station are in 12 minutes reachable from Shinjuku station by train. And Nakano station is not far too. It is 5 minutes by bus and 20 minutes, when you go on foot.
Seibu Shinjuku line
Bus 27 to Nakano station
Bus 92 to Nerima station
Bus 11 to Ikebukuro station
Historical Facts
Some historical facts about Numabukuro and Araiyakushimae:
Numabukuro and Araiyakushimae are developed during the Showa period. The vibe of the Showa style is on. It is recognizable that the stores have been there for a quite some time.
The first chain restaurant Shimonya Honten, and it was established in Araiyakushimae.
Currently there is a park called Heiwa no Mori, with a brick gate, which actually belongs to an old big prison. Built in 1915, in Arai, close to Numabukuro station, there was a big prison. After 1945, the prison had to close, but the gate is a memorial of the past.
Interesting points
Interesting points about Numabukuro and Araiyakushimae:
Very local, don't expect a Starbucks or a McDonald's in these two areas. There are mostly small stores and restaurants with an authentic look of the early 20th Century.
Also the traffic is a bit chaotic, the roads and the alleys have an imperfect plan. It looks like a traffic of Asian busy streets with busses, bicycles, pedestrians, cars and parked cars, using one road without any street marks or lines.
Around these areas, there are some historical interesting points, but they are all scattered around. Also, the closest temples and parks are beautifully historical.
A place for people with bicycles. It is a good place to cycle to bigger places, like Nakano, Shinjuku, Nerima and Takadanobaba.
For knowing the area a bit better, a map with images: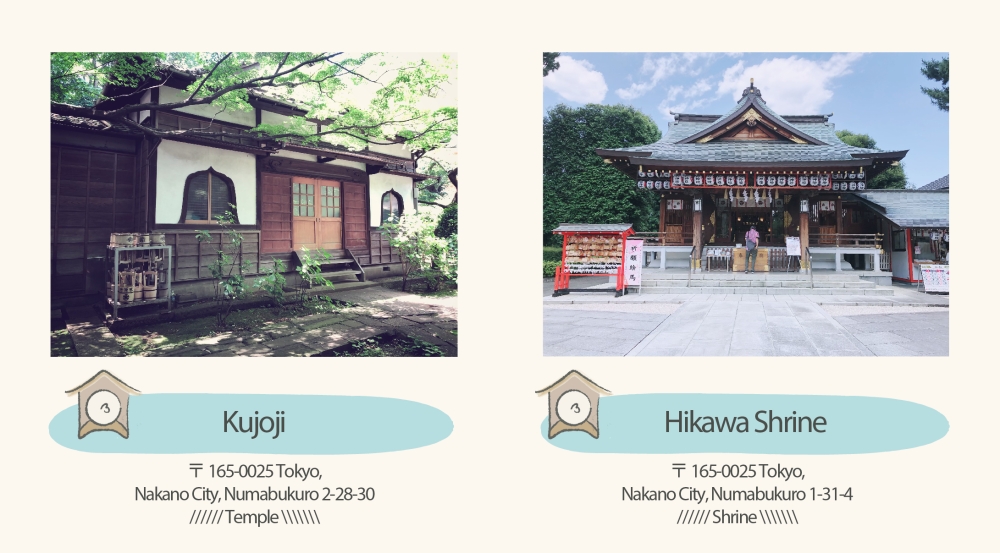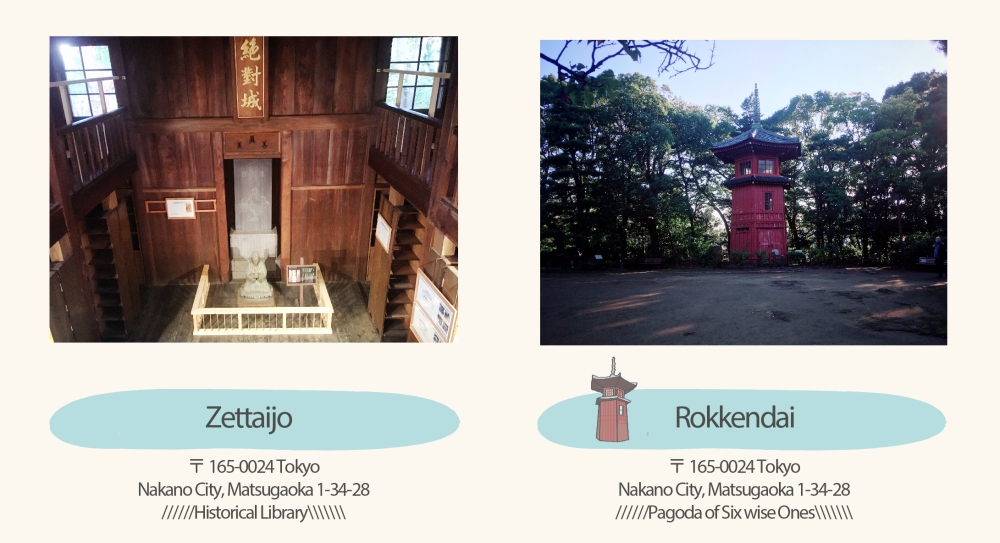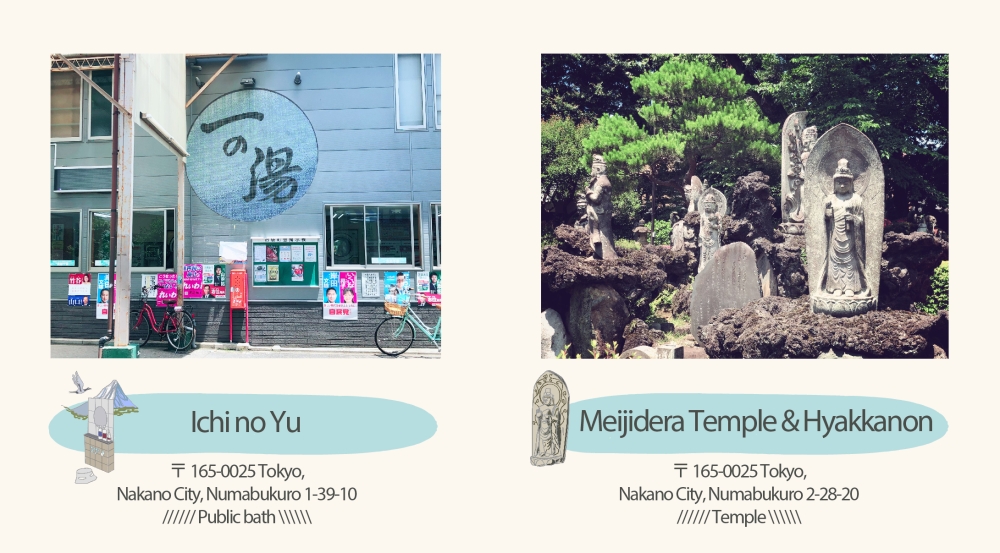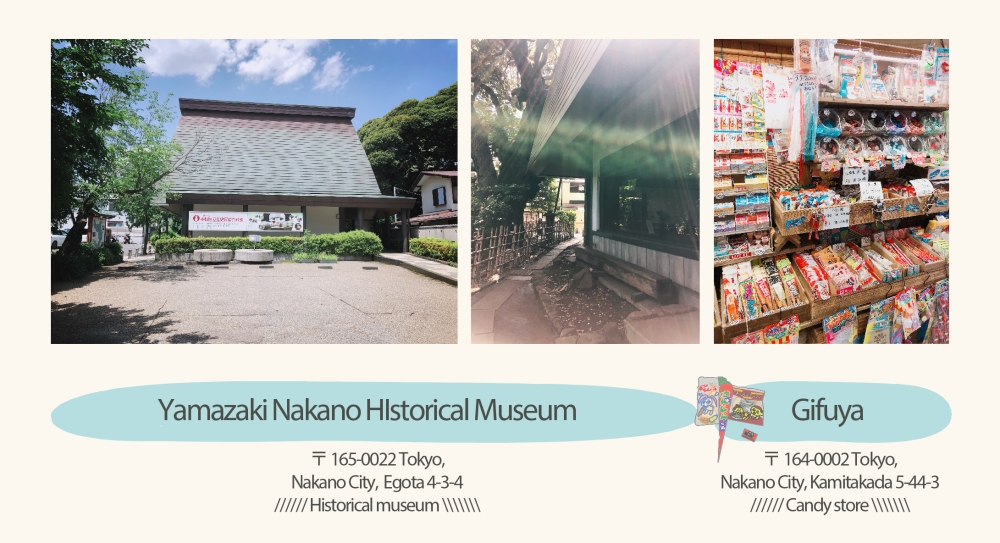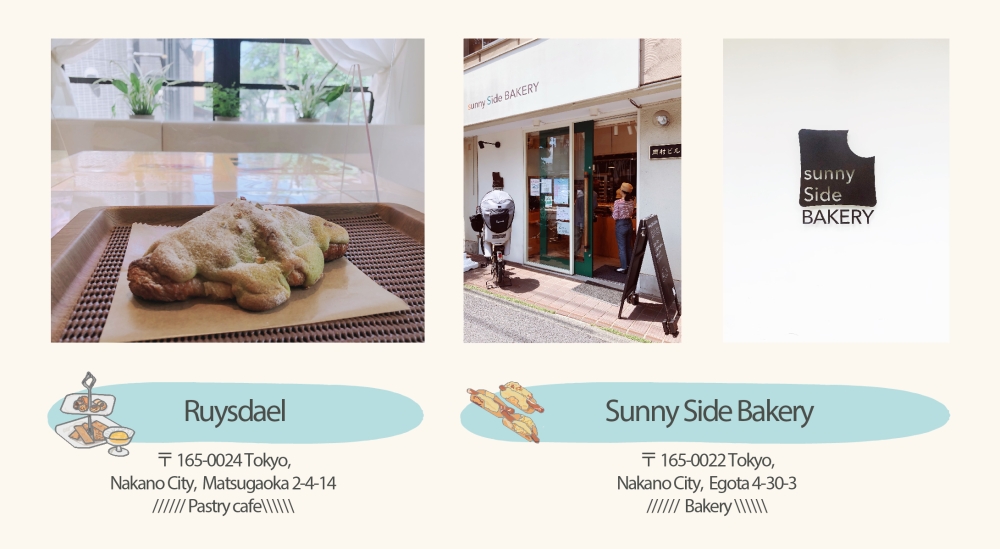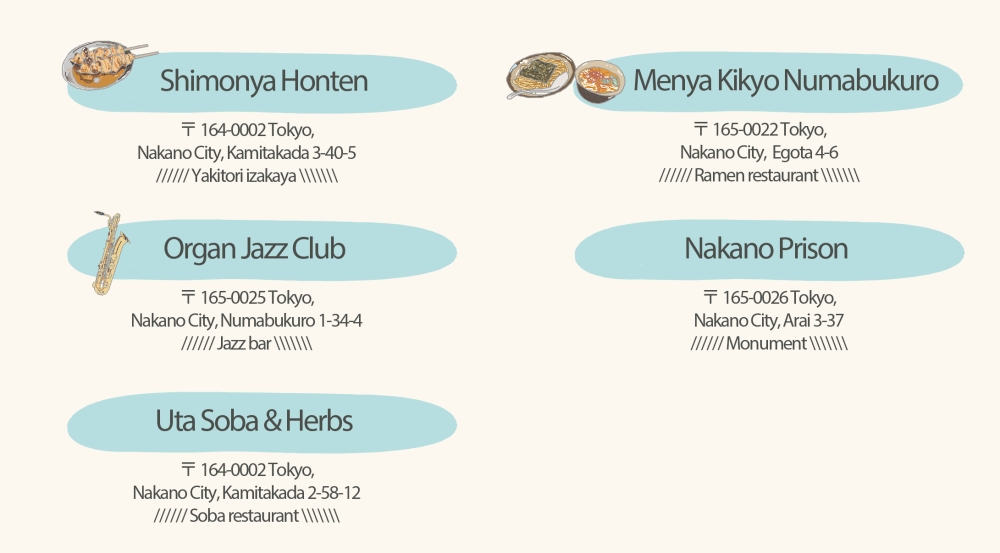 This is about Numabukuro and Araiyakushimae, but not from here, Nakano is situated. To know more about Nakano, see our guide map:
To-do-list in Nakano
Follow us on social media  🌷
Insta: @tokyotulip
FB: @tuliprealestate.co.ltd