Witt-Style Jingu is conveniently located to one of the most loved spots in Tokyo. Because Ms. K loves Harajuku, she has enjoyed life in this shared house for a long time.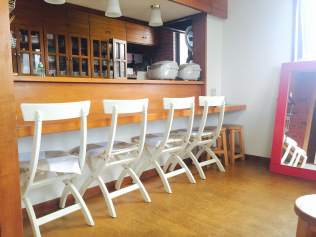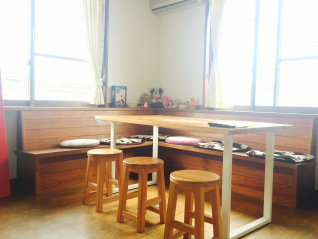 Witt-Style Jingu Dining Room
 What interested you to live in a shared house?
 Harajuku and Meiji-jingu are places that I really love, so I didn't want to be too far away from there! As for living in a shared house, it is very helpful and for me, it just works out perfectly. But while I was looking for a place to live, it didn't come easily until I found this one. I thought… "What should I do?" and found the Tulip website and was able to make an appointment to visit the house.
 What is your favorite thing about living in Witt-Style Jingu?
 The living room is very comfortable and spacious, it always feel cozy. The kitchen and living room have a counter in between, so you can pretend like it is an izakaya! This house has a lot of useful and comfy shared spaces for the residents so I think it doesn't get any better than this. I have visited some other shared houses before I chose to live here and I'm very glad I did.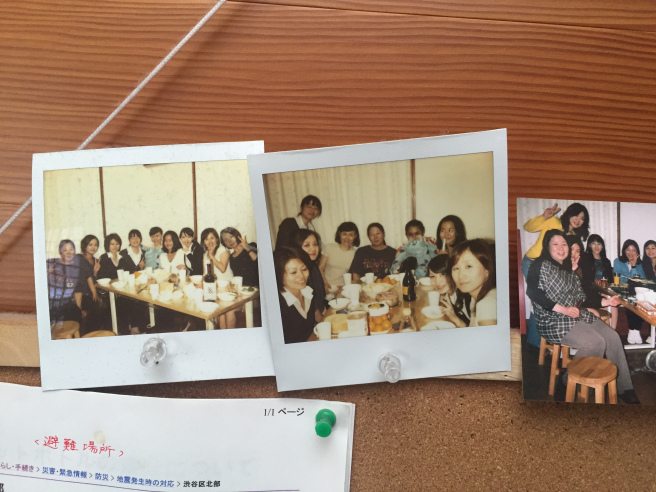 Jingu dinner parties look like fun!
How would you describe the surrounding area you live in? Do you have any favorite spots?
It is very easy to go to my favorite places, Harajuku and Meiji Shrine from here, also to areas that I go to often such as Shinjuku and Roppongi. I can bike easily to Shibuya too. It's perfect! You can easily go to Shimokitazawa and finish all of your errands from morning to noon. I definitely take advantage of all of the supermarkets near the house.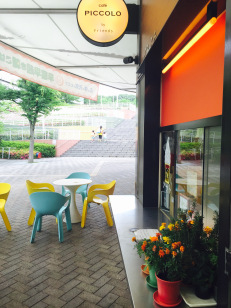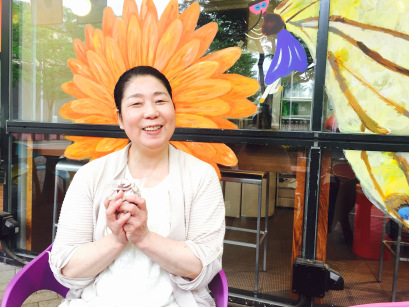 Ms. K's favorite Yoyogi cafe
 What do you enjoy doing on your free time?
 There is a sports gym in Yoyogi that I sometimes go to and I also go to Yoyogi Park. Since dance-related events are usually at night, after work I'll go to the events by bike. Sometimes the events will be until dawn!
 Has living in a shared space help or change you in any way? How so?
 I wonder if my sense of values have changed…I think I might now think that values and common sense are connected. Until now, I taught dance to many children and because I teach, I can see that people have various perspectives and angles. I also have a different points of view too and I think now have a better understanding that everyone has their own ways and perspectives.
 Have you had any challenges in the house that you were able to overcome or resolve?
 Not in particular. We have some basic rules in the house and some people may feel that they are troublesome, but everyone becomes more reasonable because of them and it makes living easier. By taking care of the rules, then less time is wasted and there is more time to create your own free time.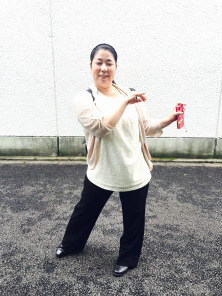 How do you like living in a shared space with others?
 There are sometimes people simply hanging out in the living room and I learn a lot from them. For that, I am very grateful. I'm not very good at using the computer and the people here will help me out. There is also a professional chef living in the house and she teaches me about cooking. Even when she makes a simple miso soup, I think it is really cool. Your private space is reserved for you, so when you leave your room and can be around others, it is great. Most people in this house have said that they really love that and hopes it doesn't stop.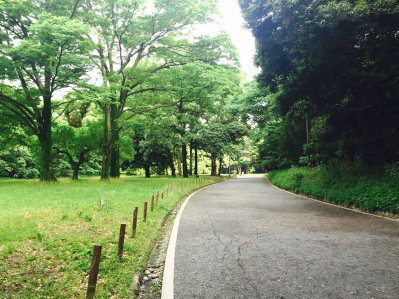 Yoyogi Park is Ms. K's favorite dance spot
 Do you have any other plans in the future while you are in Tokyo?
 I came to Tokyo in 2001 for dance-related work, attending events, and have been able to meet many people because of it. I decided to make it a limit when 2018 comes around.
 Is there anything else you would like to share with our readers about your experience in your shared house?
 You can meet many different people, you can learn about various things, and there are many opportunities that can be had!
Check our share houses:
https://tulip-e.com/en/
Follow us on social media  🌷
Insta: @tokyotulip
FB: @tuliprealestate.co.ltd