Along Tokyo's popular Yamanote Line are famous stops we've all heard of such as Harajuku, Shinjuku, Ueno, and Ikebukuro. But a gem that you might not be familiar lies right outside of Sugamo Station.
Known for it's 800 meter long shopping street, traditional shops, food stands, and temples, Sugamo is a must if you want to experience street shopping like the locals do and get a glimpse of old-world Japan.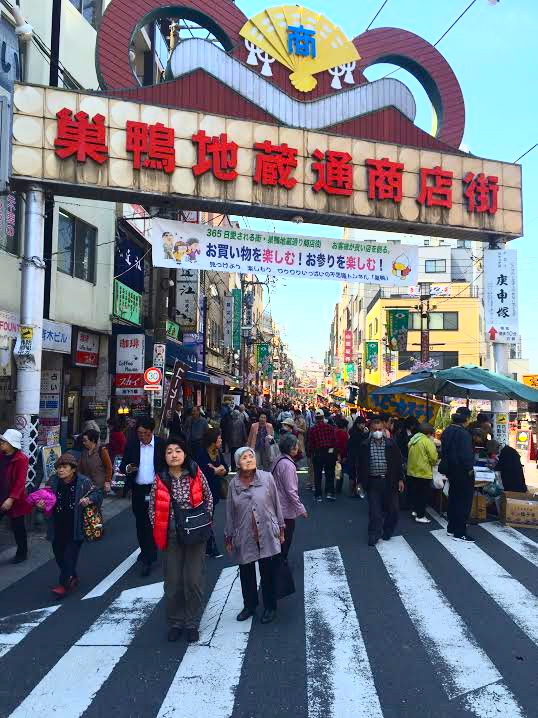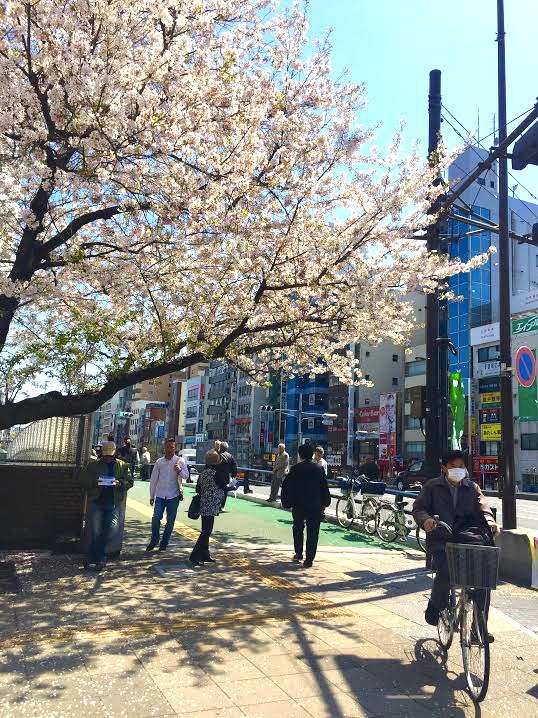 On the 4th, 14th, and 24th of every month, a large flea market is held on the main Jizo Dori and stretches all the way from Sugamo Station to Koshinzuka Station. I was lucky enough to finally experience the bustle of it all myself!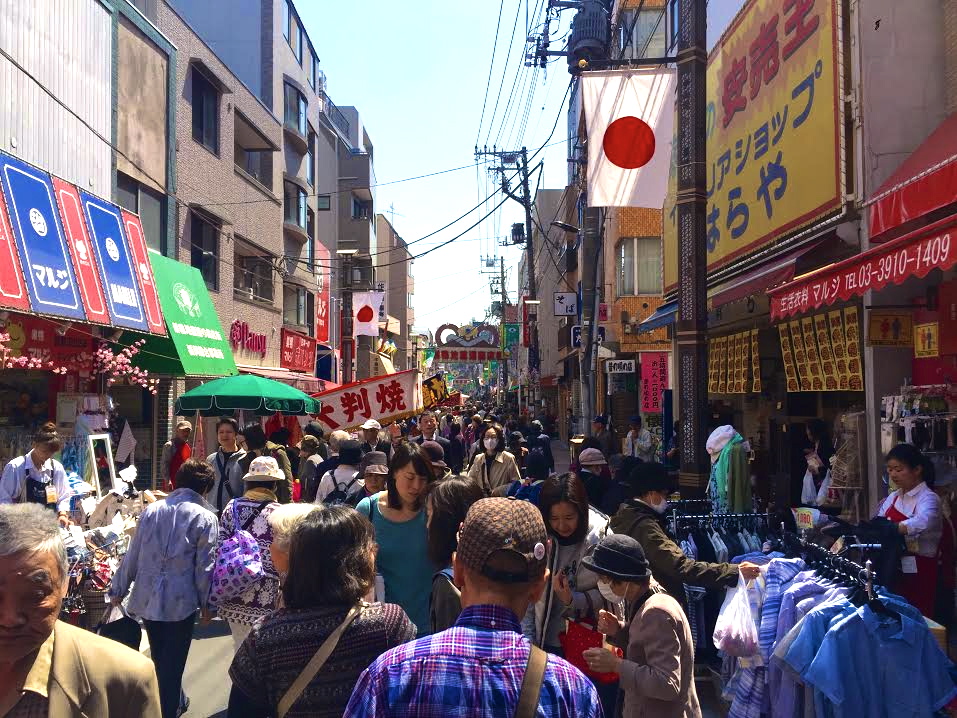 Right as you enter Jizo Dori, you'll be greeted by Sugamo's official mascot duck named Sugamon, or I should say a giant plush of Sugamon's behind (only in Japan can you rub a plush duck butt for good luck)!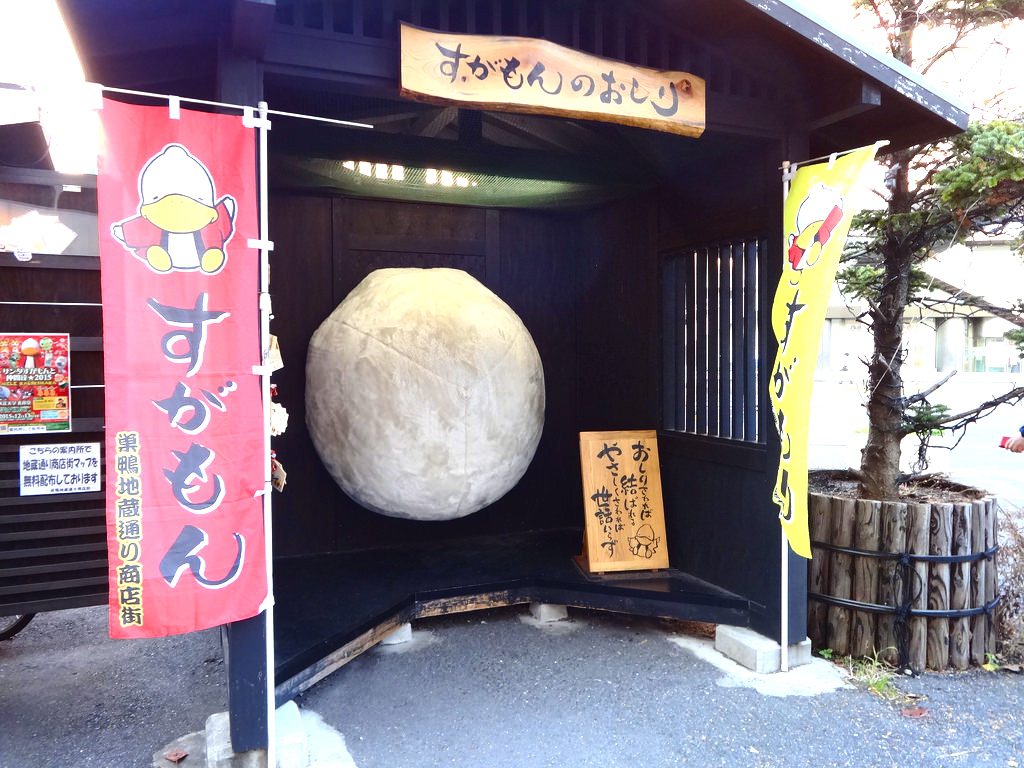 After you've checked that off the list, goods and food stands of all kinds are lined up further than the eye can see! Get adventurous and try out some of the fresh and home-made food that are staples in Japanese cuisine. "Nukazuke" are vegetables that are fermented in rice bran and are delicious and refreshing side dishes.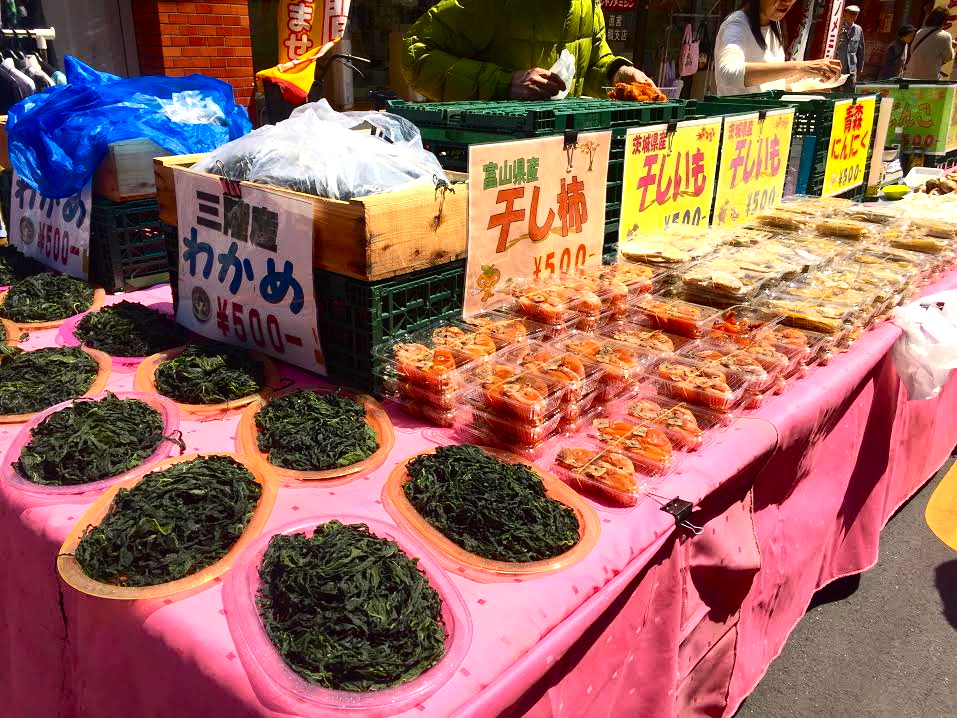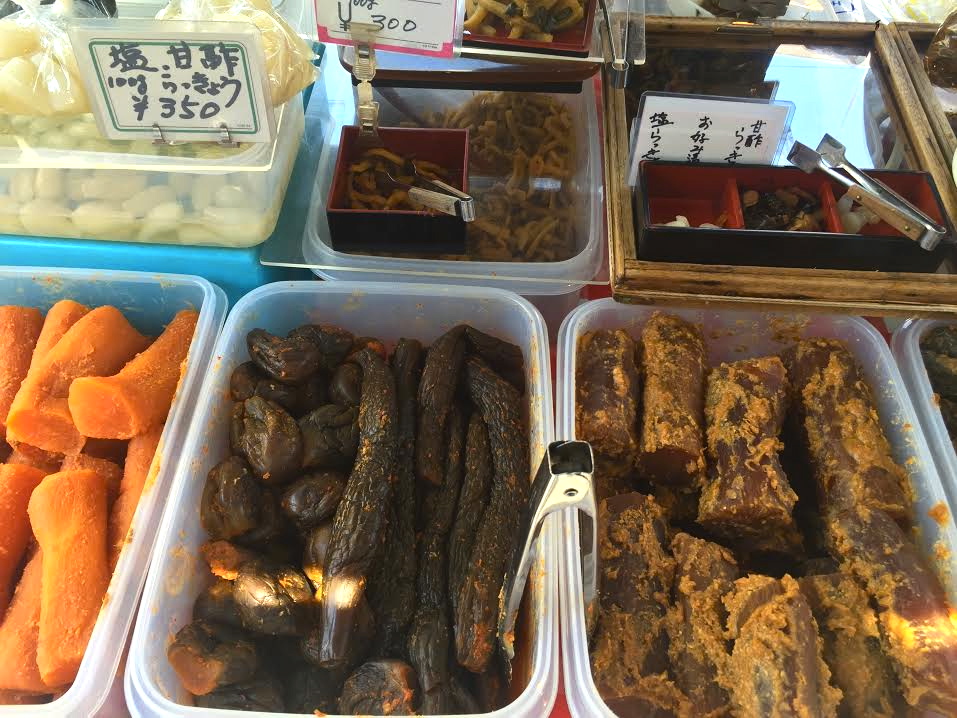 If you are looking to find a nice "omiyage" to take home to family/friends or even a cherished treasure for yourself, ditch the cliché sanrio character souvenir and dig through the tons of unique gifts like teas, fabrics, and hand-made crafts that'll surprised even your most well-travelled friends!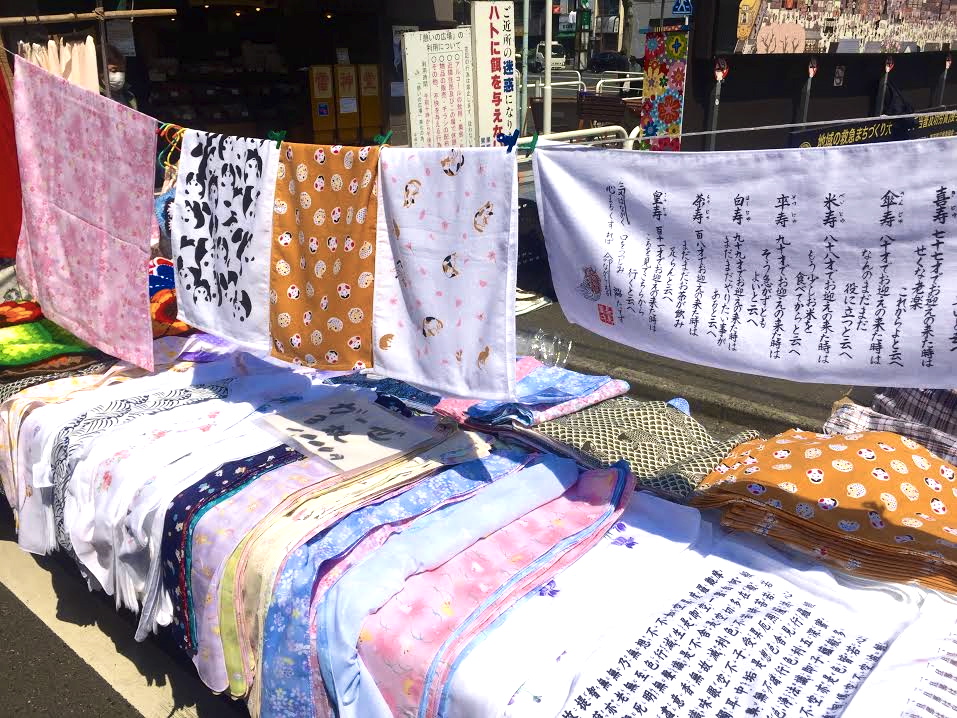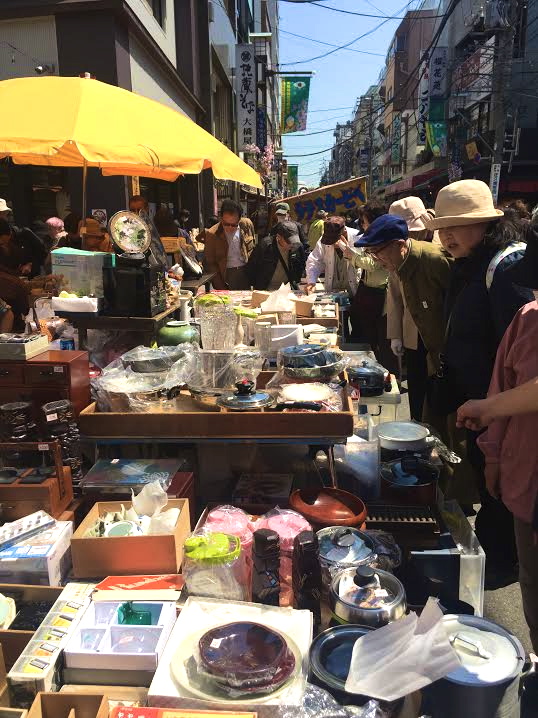 The stand merchants are so friendly, you can practice some of your Japanese skills and some will even let you try some samples of what they're cooking up.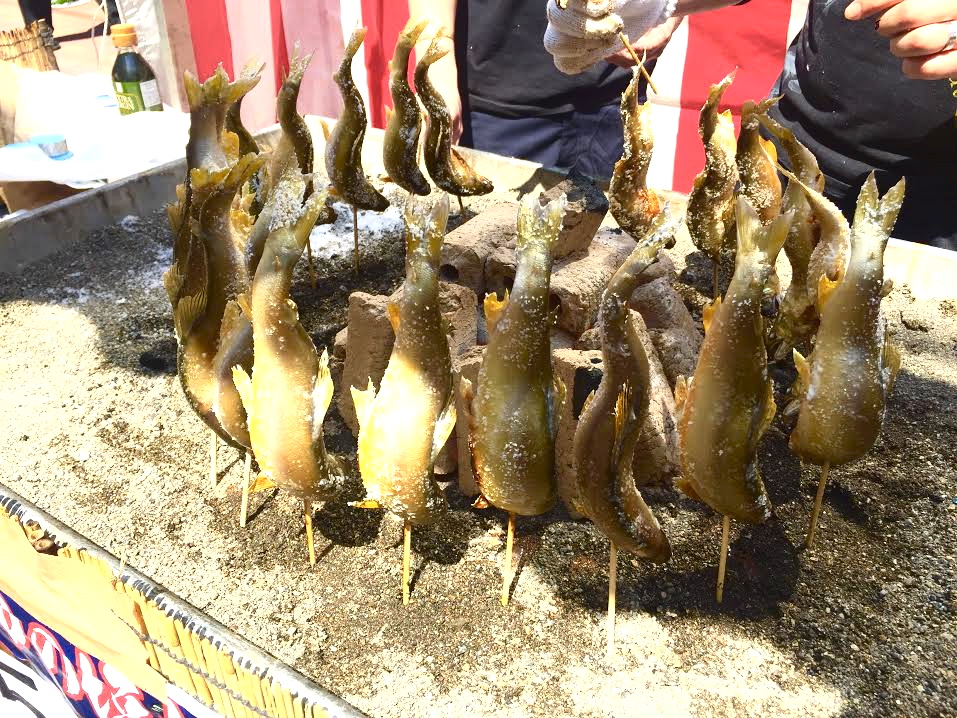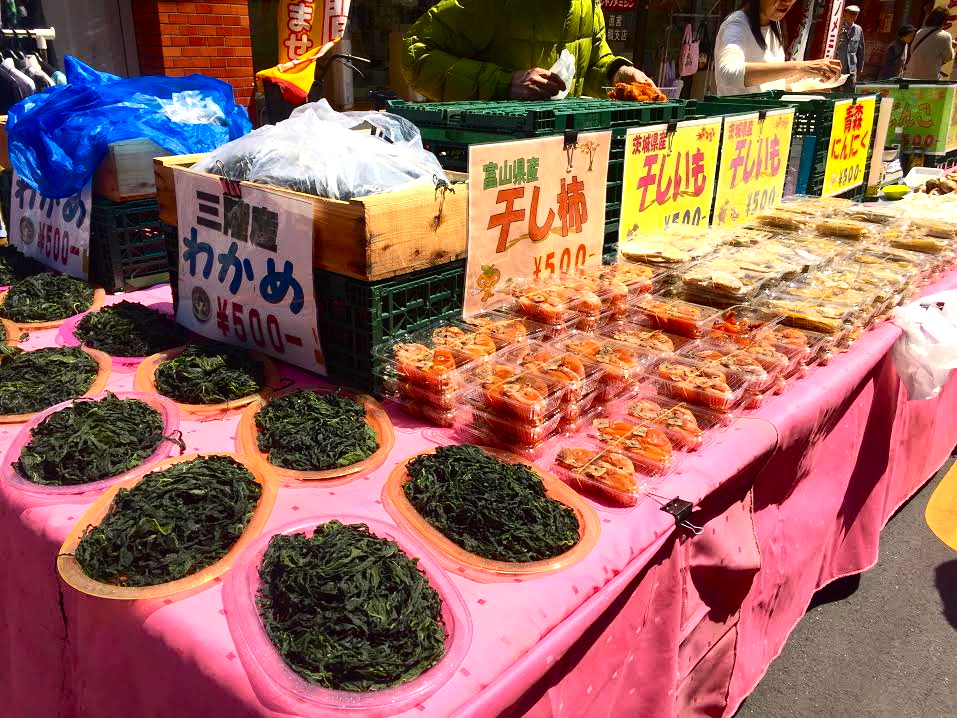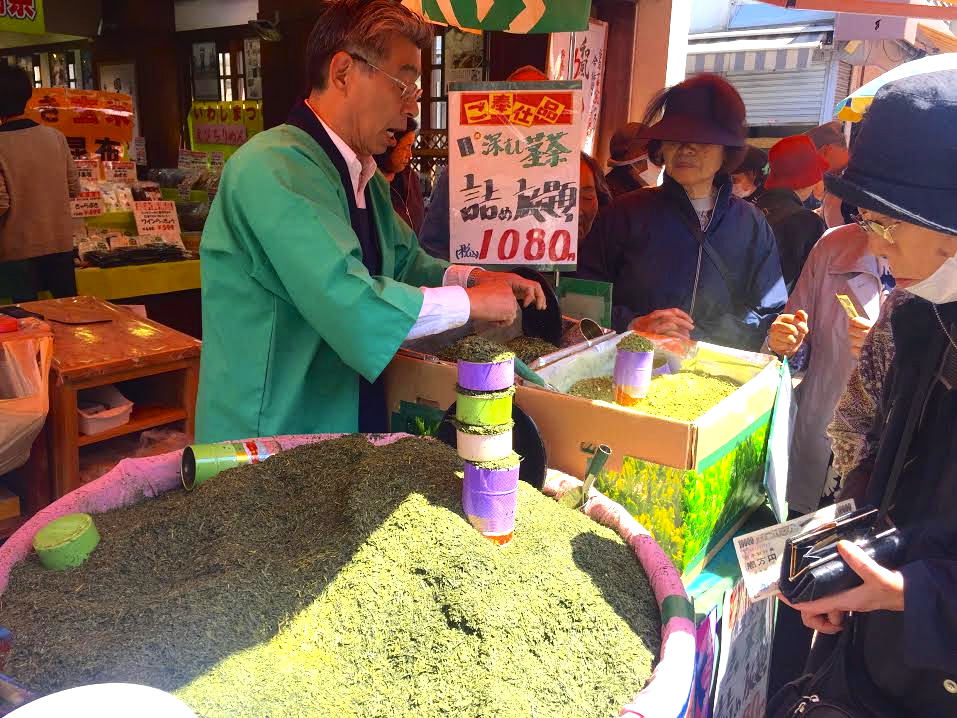 If you're feeling extra adventurous, why not taste some "habushu," Japanese sake that is flavored with snake? It's believed that the snake has medicinal properties and gives strong stamina. But if you're like me and snake beverages aren't really your thing, don't worry. You can still try something unique like seeing what your future holds with a palm and face reading!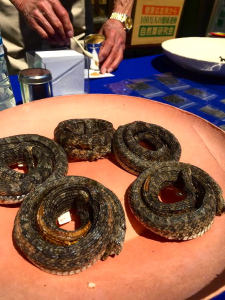 Aside from the flea market, Sugamo is also frequently visited for its famous temples. Jizos, the bodhisattva deities in Japan, are protectors of children, traveler's and lost souls. Sugamo is home of the Togenuki Jizo statue which is believed to heal illnesses and ailments. Many visitors pour water over the statue and clean the areas of their pain.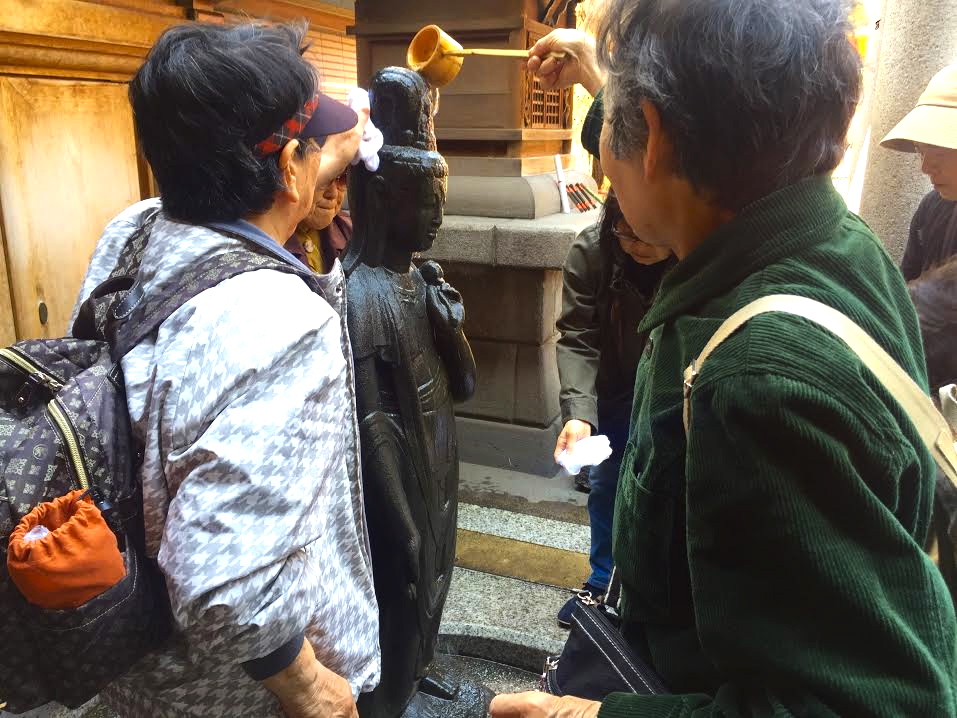 Next to the temple is an entire alley dedicated to flowers, bring a few flowers home to brighten up your living room or just take in the colorful and fragrant stroll through!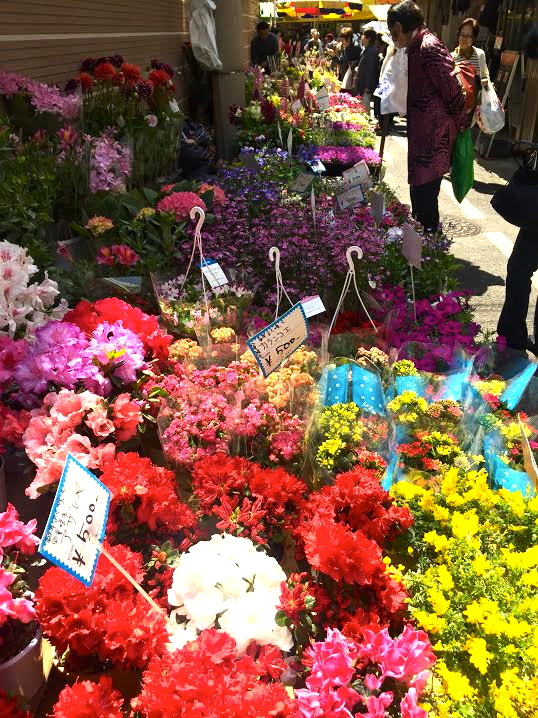 All the exploring will definitely  work up an appetite and there are plenty of ready-made treats to choose from. It is way too hard to decide what to get with all the options.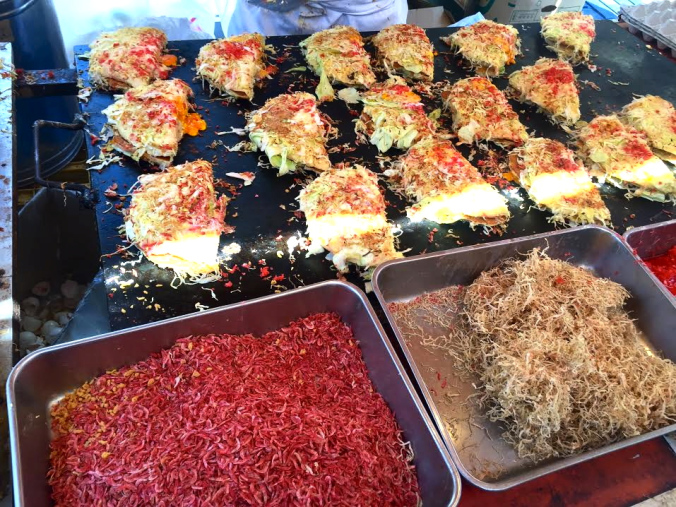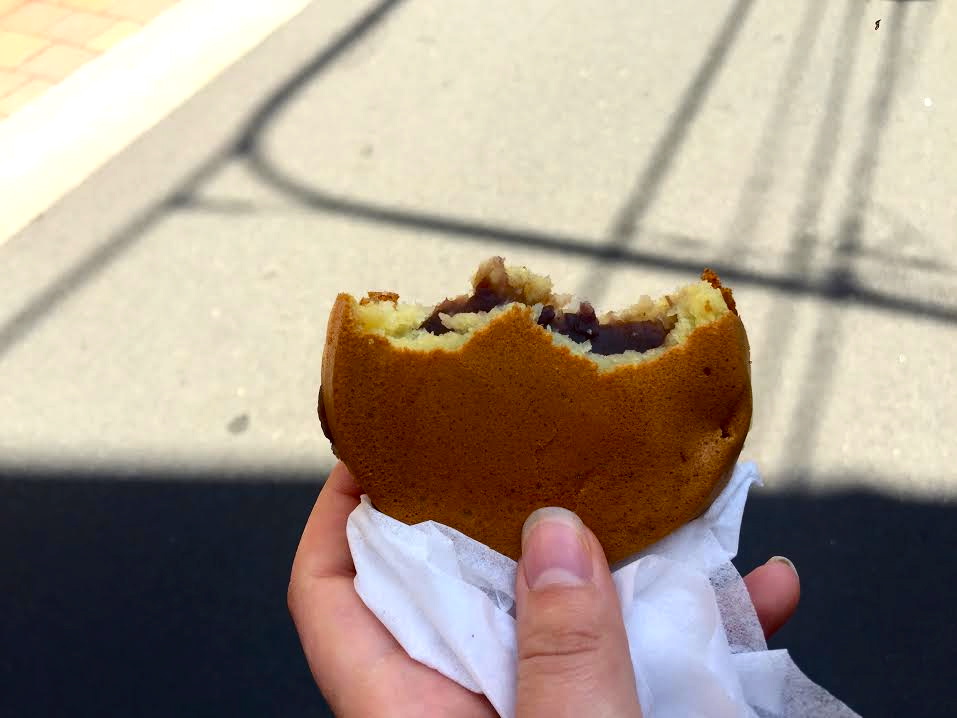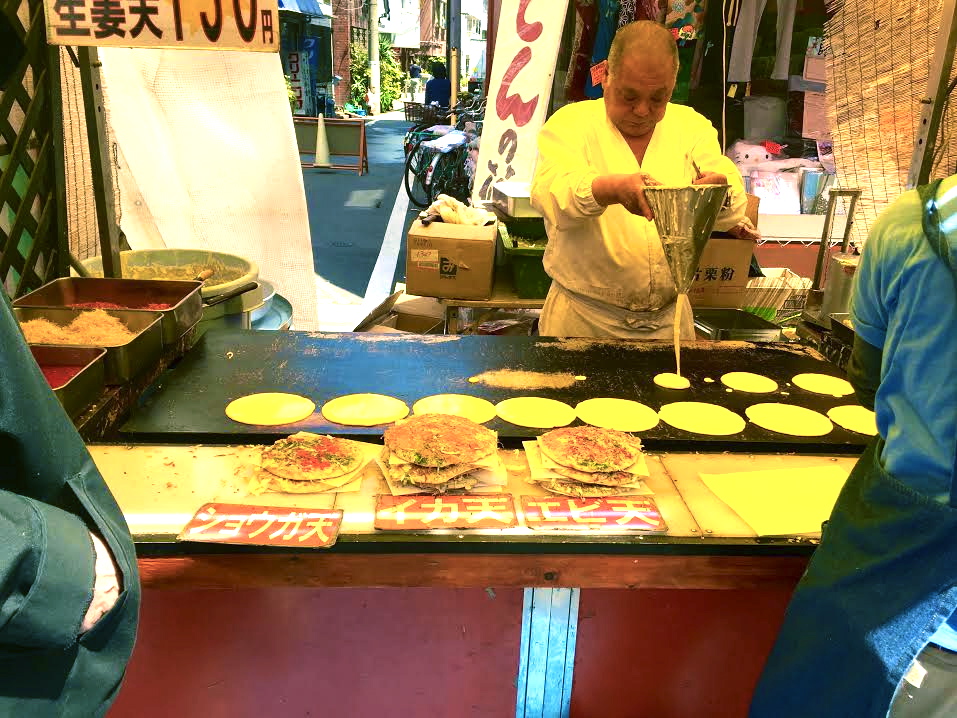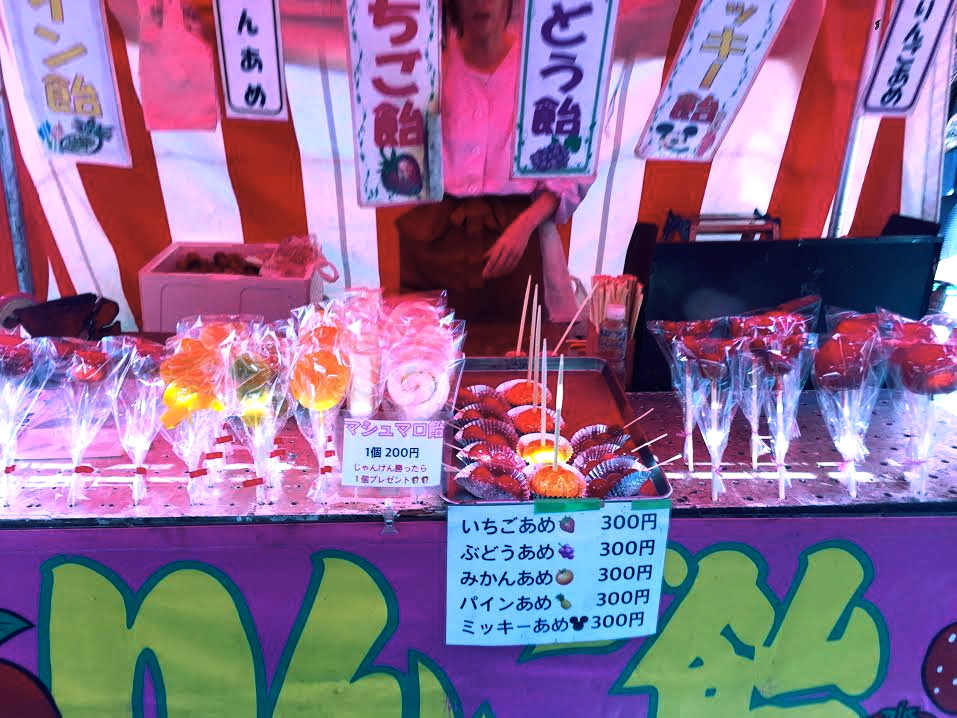 Strolling through Sugamo's flea market feels like being able to experience what a Japanese street market would have been like 100 years ago. Whether you are living or just traveling in Tokyo, straying off the main path is always full of surprises and unique experiences.
Follow us on social media  🌷
Insta: @tokyotulip
FB: @tuliprealestate.co.ltd
Website:http://www.tulip-e.com/en